The Spanking Blog
This is an adult site dedicated to the exploration of spanking between consenting adults. The main focus is on disciplinary spankings portrayed in various spanking videos and pictures, with sample pictures and reviews of the spanking content. The most recent blog posts appear below, and the free spanking picture galleries on this site can be found on the menu on the left. All spanking content on this site is free, and any link leading you outside of this site is clearly labeled as such. You must be 18 years or older to view this site.
[ Saturday, April 30, 2005 ]
A unique true account of corporal punishment at home and school
Early on in the days of Realspankings.com when I was still shooting content out of my house, I was contacted by a woman who had always fantasized about being punished as an adult. She so desperately wanted a real punishment for real life issues that she was willing to fly to my city from Oklahoma, get spanked, and then fly right back home on the same day. Obviously, I took her up on her offer and we set a date for her punishment.
As I have always done when dealing with real life discipline issues, I spent a great deal of time communicating with her to determine not only what she was looking for, but also trying to get a better understanding for her motivation. We spent a couple of months communicating via e-mail and chat and she clearly described for me her extensive experiences with corporal punishment as a child and teen.
She grew up in rural Oklahoma and never left. She currently works as a teacher in the same school district that she attended while growing up. While we often see progress in the United States, it was clear from her accounts that not much had changed in the small town she lived in. This town might as well be the poster00.
child for the "Bible Belt". Just as when she was a kid, corporal punishment is the primary form of discipline that is still used today. The schools not only use the paddle as the primary form of discipline, it is clearly encouraged by just about every member of the community.

[ Friday, April 29, 2005 ]
The moment of impact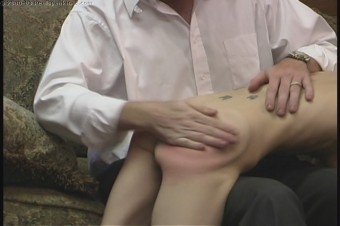 I was reading the SpankBoss'Spanking Blog and saw that he posted a few impact photos. This reminded of the fact that I created an impact gallery on Realspankings.com a couple of years ago. The problem with impact photos is that you either get really lucky with the timing of the picture, or you have to use frame grabs from the video sequences. While a lot of sites use frame grabs as filler content, I have never been a big fan. The quality is always too low for my tastes. Several months ago I saw a few pictures that were taken from a high speed camera in which it was sound activated. The impact photos taken with this setup were fantastic. If anyone knows of the link to these impact photos, please let me know, I have lost track of the link and would like to investigate the equipment they used for these shots. Click the "more" link below for more impact photos from the Realspankings.com impact gallery.
Women Spanking Men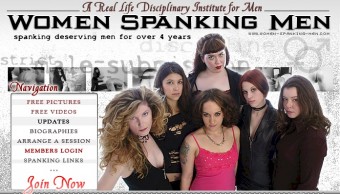 We just finished the redesign of Women Spanking Men and it looks great. The new design is more than just visual, the members area is much better organized and you can now view the punishments by the spanker, or by the date it was posted. We are rededicating our efforts to this site and we now have the resources to spank more men in our studio. With a wealth of new spankers, we are still delivering some of the most severe male punishments on the web. If you haven't checked Women-spanking-men.com recently, you are in for a treat. The free area has all new video and picture samples and is worth a look. Enjoy!
[ Friday, April 22, 2005 ]
Realspankingsfilms.com "Road Trip" the director's cut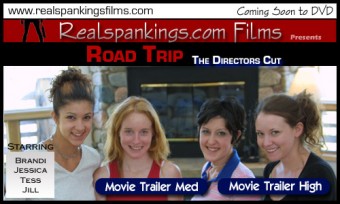 We are very close the DVD release of "Road Trip". While the original version of "Road Trip" did very well, it was not offered on DVD. I, addition, I did all of the editing on the original and this time it was all professionally edited. The DVD box set includes a digitally remastered version with much better and sound quality. The bonus features are in the tradition of "Maid for Punishment" and you can select any model, and spanking, and you can also choose the camera angle you want to see the scene from. The new version is fantastic and we recently put the high resolution trailer online. You can view the new trailer HERE. The DVD version will be avilable at RealspankingsFilms very soon.
[ Wednesday, April 20, 2005 ]
Spanking Thumbnail Gallery Post- TGP
Back in 1998, I created the first ever spanking TGP on the internet. While we still maintain this tgp, as with any tgp owner, the quality of the content always depends on the galleries submitted by various spanking webmasters. My blog and the free spanking galleries that I have created have gained enough popularity that I would take a stab at a new spanking tgp. The main difference is that this thumbnail gallery post is maintained exclusively by me and no one else has the ability to submit a gallery. This assures that only content I approve of will be listed in the galleries. In addition, there are no blind links or pop-ups. Even the most honest tgp galleries have a few thumbs that lead you to other sites and not free spanking galleries. I understand why webmasters do this, they send traffic to other sites in exchange for some hits to their own tgp. Just as with this blog, you will always know where you will be going when you click on a gallery.
I have setup the new tgp with four sets of galleries. The "most popular" galleries are based on the amount of clicks that a gallery receives. The most visited galleries over a week get added to the most popular galleries. The "today's galleries" are regenerated every morning to provide you with new galleries to visit. Currently I have a little over 400 galleries in the database that the program cycles through, so there will be fresh content for you every day. The amount of spanking sites that create tgp pages is still somewhat limited, so if you know of any sites out there with tons of spanking tgp pages, let me know and I will get them added to the database.
As a result of my "bottoms of the week" gallery enjoying so much popularity, I have decided to also include a "Best Bottoms and Teen" galleries as well. Everything is clearly labeled, so you will know what content you are browsing. Represented in the "best bottom and teen galleries" are what I have found to be the teen sites that seem honest and that are enjoying great popularity on the web right now. Just as with the "Bottoms of the Week" galleries, you will see plenty of free content from the Lightspeed sites including, Jordan Capri, Dirty Ali, Tawny Stone, and all of the rest of them. In addition, I have included galleries from other highly popular teen sites such as teen Topanga, Chloe 18, teen Kelly, Trixie, Lovely Anne, Met Art and many more.
While limited in scope currently, I have also dedicated one of the galleries to tgp pages that feature videos. Most free videos are very compressed and short in length, but I have managed to come up with several hundred free videos for you to watch. While I have personally selected all of the galleries in the tgp, these galleries are created by other spanking and teen webmasters. The program I use scans all of my links everyday to make sure the galleries have not changed, but should you ever find that one of the galleries no longer displays free content, please so I can remove it from the database.
The spanking tgp is new and a work in progress, so bear with me as I work out the bugs. We are in the process of creating 100's of new tgp's for my various sites, so my sites are not very well represented at the moment. In the weeks to come I will be adding our new galleries that feature some of our latest spanking content.
Follow this link to visit The Spanking TGP. Galleries should be updated by 6:00 AM every morning. At least for the next month, you should be able to see a new set of galleries every day you visit. Today's galleries have 818 free pictures and more than 70 free videos. Enjoy!
[ Wednesday, April 13, 2005 ]
Far East Media

Well, just as with my initial impressions of Cutie Spankee, I think I judged a little too quickly on FarEastMedia.com. My initial thoughts were that there was no reason to have anything that brings pleasure in a spanking video. The spankings are more for just spanking's sake and had little to do with a punishment. If you are not familiar with their work, it is a little different than your typical spanking video. All of the videos are at least 30 minutes in length and begin with an interview with the model. She is then made to get fully naked and goes over the lap of their spanker. He then spanks them long and hard. When I say long, I really mean it. Most of the spankings are non-stop for 15 minutes or longer. He spanks pretty hard with his hand and sometimes uses a belt and a hairbrush. While there is not a strict feel to any of it, the girls do not enjoy themselves and generally end up with a red and bruised bottom. Even those that seem to enjoy being spanked are clearly in pain after a few minutes. Once the spanking is complete, the videos take a sexual turn. In the first few videos they did, the girl often just masturbated after her spanking. For the last 30 videos or so, each girl is required to give the spanker head and then he has sex with them. After some traditional sex, their bottoms then receive some very personal attention.

While I usually do not like to see sex in a spanking video, I have to admit that these girls are hot as hell. By the time he is done spanking them and they have been wriggling around fully naked on his lap for 15 minutes, I must admit that I am ready at that point to see their pretty little asses fucked. One of the very best things about their site, is the amount of free videos. There is a short sample video for every girl they have spanked, but I have also located galleries with an additional 6 videos for every girl. While these videos might not be for everyone, they have certainly added something fresh and new to the world of spanking videos. The girls are hot enough that if it was just spanking, or just oral and anal sex, it would be worth checking out. But with FarEastMedia.com you get the best of both worlds.
Click the "more" link below for a model picture index and links to all of their free video galleries, where you can watch 6 videos for each of their models.
Spanking Implements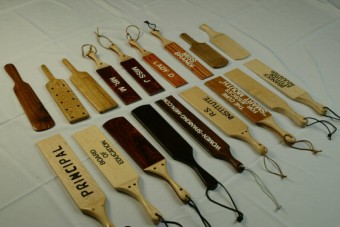 Have you ever wondered how many implements are needed to film 30 spanking scenes a week? I thought I would give you a little peek at some of our implements. Click the "more" link below to view around 65% of our implement collection.
[ Tuesday, April 12, 2005 ]
My first spanking picture
Around the time I entered the 5th grade, my parents bought their own business, which led to my mom going to work each day with my dad. This was the first time since birth that I found myself unattended in my parent's house. When my parents were away, my older brother was always at home, but it still led to me being able to do some things that I could not before.
One of these things was the ability to look at the "Playboy" and "Penthouse" magazines that my parents kept on the bottom shelf on their nightstand. The very first glimpse that I had that I was not alone in my spanking desires was to be found in the "forum" section of Penthouse. It seemed that just about every month in the letters there was a spanking reference. For months I would read and reread every forum article that involved spanking. I read these so often that I could tell you what page, in any given issue, the spanking story was on. At this point in my life I was not even masturbating, but I quickly learned what pushed my buttons.
Several months into my newfound freedom a new issue of Penthouse arrived (my parents had a subscription). In this issue I saw my first glimpse of spanking media. I do not remember the context in which the picture appeared, but I knew that I liked what I saw. The picture below, a vintage spanking photo, is the first spanking picture I ever saw. As I kid, I had no idea this was a posed picture, and I wondered for months what these girls had done wrong and what school they had gone to. I knew the picture was old, but I thought it was the real thing. I was so intrigued by this photo, that I no longer waited until my parents were out of the house to look. I would often sneak into their bedroom and take a quick peek at the picture.
While I do not have the information in front of me, I do know who the picture was taken by. I have a book with a collection of old spanking photos and it is included inside. I will try to track down the name of the photographer, he deserves credit, he was clearly way ahead of his time.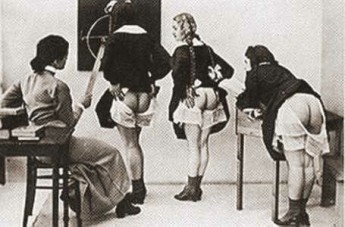 Domestic Discipline Articles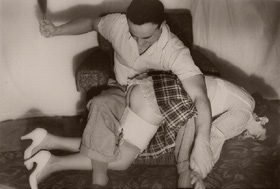 Lately, I have been reading articles on domestic discipline as a full on lifestyle. The Taken in Hand website has proven to be a valuable source for intelligent and well thought out articles exploring this subject. It is nice to read the perspective of many women on this topic.
I have always found it amazing that there are so many women out there in relationships in which they have confessed to their man that they want to be punished when they misbehave, and the man does not want anything to do with it. Being that I am into the whole concept of spanking and discipline, it is hard for me to step out of my current mindset and see things from a different perspective. But, it does not really matter what my wife is into, I am sure that I would do anything I could to help her explore her sexuality. There are many articles on how to get your spouse into either end of a DD relationship here:
http://www.takeninhand.com/taxonomy/term/26
But for many women, it goes well beyond the erotic elements and they are truly seeking a harmony in their relationship that they feel can be gained through their husbands stepping up and assuming more of an authoritative role. Many of the articles touch on the fact that if the man truly loves the woman, then he will do anything in his power to make sure the relationship works, including spanking her. There are several women who have posted who have no desire to be spanked, they simply want to be obedient to the man they love. They seem to appreciate the man taking the time to correct their behavior and helping them to be a better person. This all seems good in theory, but there are many men out there that I would not trust driving a car, much less guiding an actual person through life. Regardless there are many good points made on the benefits of a relationship such as this:
Benefits to the relationship- http://www.takeninhand.com/taxonomy/term/78.html
Benefits for her- http://www.takeninhand.com/taxonomy/term/77.html
Benefits for him- http://www.takeninhand.com/taxonomy/term/76.html
The site, while a little difficult to navigate, offers a fresh perspective on the whole domestic discipline relationship and leaves out the whole erotic element. The goal of the articles is not to arouse you, but rather to help couples make an informed decision before pursuing a relationship such as this. The articles are some of the best I have ever read in regards to domestic discipline and spanking in general. They cover a broad range of topics on the site. There is an article that simply explore why a woman has a desire to be spanked by the man she loves:
http://www.takeninhand.com/node/290
As well as an article written by a women who is spanked as a punishment by her husband, without her consent. She simply grew up in a very traditional family and married a very traditional man. Just a few weeks after their marriage he blistered her bottom in a way that prevented her from sitting down for a few days. She is not bitter about the way she is disciplined, she actually appreciates that he cares enough to guide her in the right direction. It is common enough where she lives, that the parents and relatives on both sides of the family know that she is spanked.
http://www.takeninhand.com/node/141
For women who have longed for a relationship such as this and have no idea where to start, this is a great site for you. For men that want to better understand the whole concept from a women's point of view, this site is a must read. At the very least it should provide hope for all of you men out there seeking a spanking based relationship, you will see that there are many women out there that want to receive what you want to give. Finally, there is a small personals section for people seeking a real domestic discipline relationship.

Sweet Jordan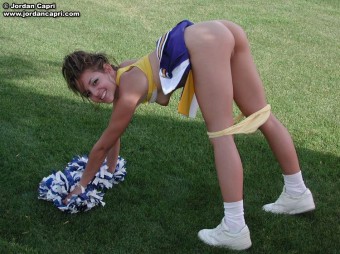 In finding content for my "Bottoms of the Week" gallery, I was introduced to the whole "teen" site concept. Certainly I have always been aware that they exist, I have even seen Tawny Stone at various industry functions. Being that most of my time online is spent looking at spanking content, I have never looked that much into the "teen" sites. Most of the group bottom pictures I have been posting have been from the lightspeedworld.com network of sites. Every time I post one of these group pics, my eyes are always drawn to one fantastic bottom in each of the photos, and it is always JordanCapri's.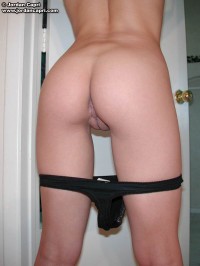 Sometimes I do not like the tiny little butts that many of these girls seem to have. But Jordan's has enough curves to it, that I am highly attracted. If there was ever a bottom that looks like it just needs to be spanked, it is Jordan's.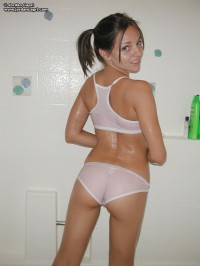 She presents her bottom so very nicely in all of her pictures, and I honestly cannot get enough. I have heard rumors that there may be a few spanking sets in the various lightspeedworld sites and I may just have to join one and see if I can see naughty little Jordan presenting that lovely bottom for a few smacks.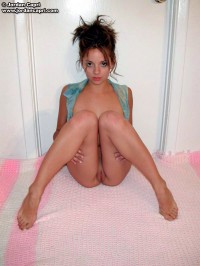 If anyone knows for sure if there are any spanking sets in any of the lightspeed sites, please let me know so I can look for myself. Until then, I will just have to imagine that Jordan's beautiful bottom, presented so very nicely, is just bent over waiting for me and my paddle. Too bad she has already achieved a great level of success online, I would love to have hired her as one of our models. You can visit her site here.