The Spanking Blog
This is an adult site dedicated to the exploration of spanking between consenting adults. The main focus is on disciplinary spankings portrayed in various spanking videos and pictures, with sample pictures and reviews of the spanking content. The most recent blog posts appear below, and the free spanking picture galleries on this site can be found on the menu on the left. All spanking content on this site is free, and any link leading you outside of this site is clearly labeled as such. You must be 18 years or older to view this site.
[ Monday, November 29, 2010 ]
Chastity Belt
One of my slaves always gets a little flirty at the beach...and sometimes a bare bottom spanking is just not enough. Today I sent her to the beach with a little reminder.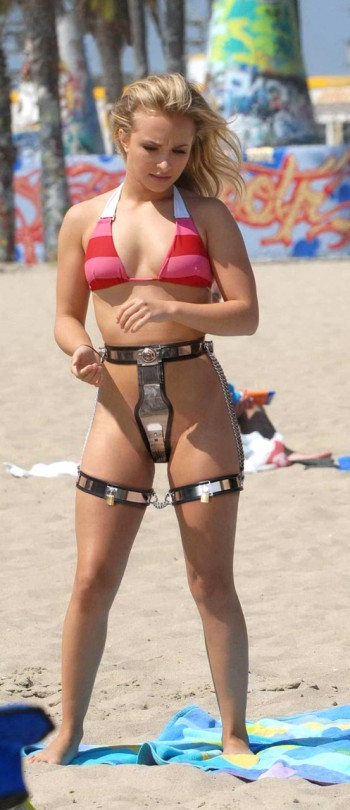 Domestic Discipline- Strict Spanking for Naighty Wives and Girlfriends
Many committed couples enjoy a very real and very strict disciplinary relationship. Domestic discipline is a fantastic way to bring realism and punishment into a spanking relationship. This young Asian bride found out the hard way that a discipline contract between a husband and wife can be more than playful. Her poor bottom shows the results of a long and hard session with a bamboo rod: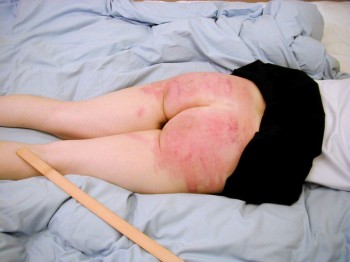 Not all punishments from a husband or boyfriend need to be quite as severe...the punishment should indeed fit the crime and be within the limits set forth within the discipline contract. Sometimes a simple handspanking will do the trick and make sure that she stays on her best behavior. However, although only the hand is being used, it should be used effectively enough to assure that a real lesson is learned. This naughty young lady was required to bare her bottom and bend over the couch for a strict handspanking. He was very thorough and made sure every inch of her beautiful bottom was left red and sore. As you can see from the picture he took right after her punishment, the look on her face and the marks on her bottom show that the job was done properly. He shows this picture to her as a reminder of where bad behavior will lead her in the future.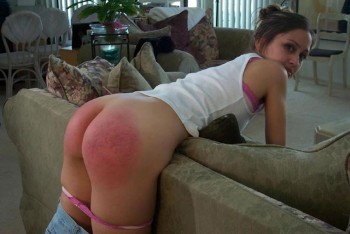 Photo Credit Dallas Spanks Hard
When utilizing domestic discipline, every effort should be made to apply the discipline immediately following the transgressions. Sometimes the situation calls for the bottom to be bared and the spanking to be administered right on the spot. We do not always have time to move to a private place, select the perfect implement, and have her assume the perfect position. The utilization of ordinary household implements is often required. Any good disciplinarian, on short notice, should be able to find a belt, wooden spoon, hairbrush, breadboard paddle, or any other number of implements common in any house or apartment. While we want to apply the spanking as soon after the infraction as possible, care should be taken to make sure that we never spank in anger. The young lady below returned late from the gym to her dorm room where her boyfriend was left waiting for much longer than he should have. Their agreement was that she would make considerable effort to no longer be late and that any tardiness would indeed lead to her being punished. Privacy in the dorms never lasts long, so he removed her gym shorts, pulled her over his knee, and blistered her bottom with the closest implement he could find…a spatula. You can bet that she sat gingerly for the rest of the evening and considered what steps she would make in her life to assure that she is more prompt.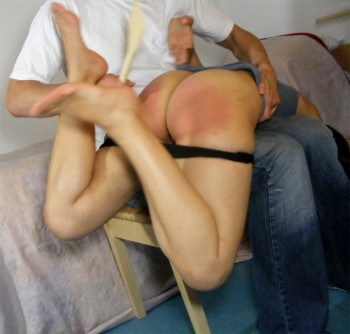 [ Wednesday, November 24, 2010 ]
Bottoms of the Week…Spanking Needed
Do you ever have one of those days/weeks/months in which you just cannot get enough of the female form...especially the bottom half. I have always been an ass man, but as you can see from my recent posts, I have been getting all worked up lately for the perfect bottoms in the perfect positions. So here again I offer you, the bottoms of the week/Spankings needed pictures.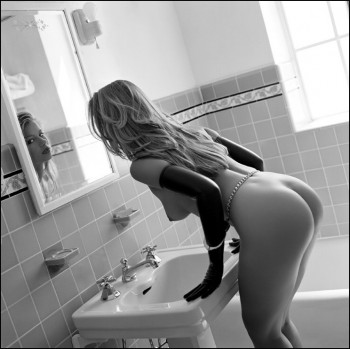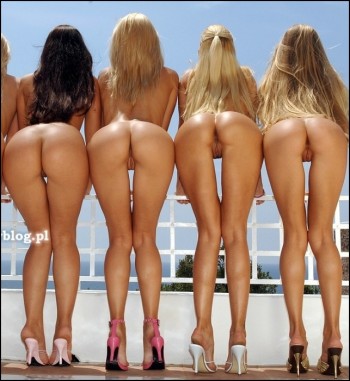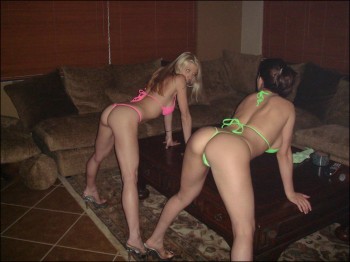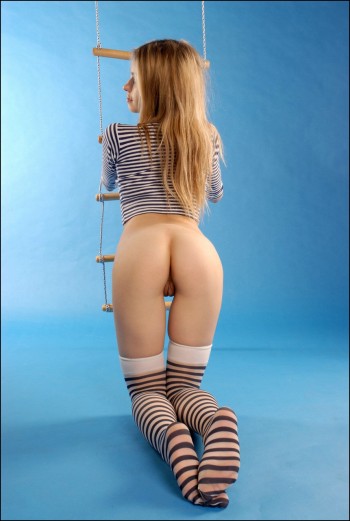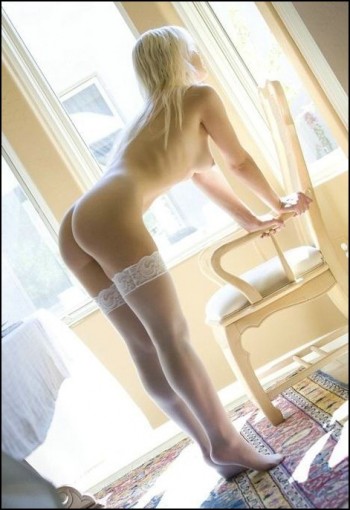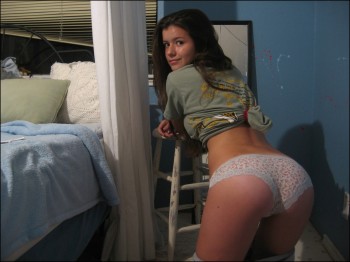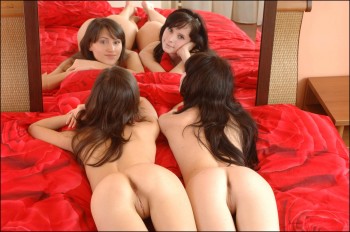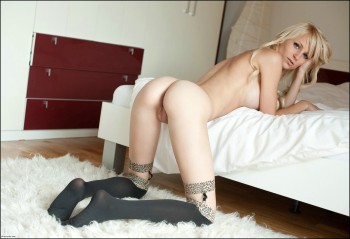 [ Tuesday, November 23, 2010 ]
The Pleasure of the Exposed Bottom
If this post seems confusing, see the "Slave for a Week" post below. It is a little strange writing anything that at all strays from strictly spanking. I guess I have been sharing enough of that aspect of my personality and sexuality, that it has become easy. But as I consider sharing anything beyond that, it seems a little too personal. With that being said, I will indeed try my best. So during my recent adventures into the realms beyond spanking, specifically having a full-time slave(s) in my home (please note this was a very consensual experience in which their fantasies were explored even more than my own), I found that there was one thing that very much appealed to me, which was having them on display, strictly for my pleasure. Obviously I am a big fan of the female bottom, and throughout the years have seen my fair share of them in front of me, but that has generally been within the context of someone being spanked. Let's face it, whether for work or for play, a bare bottom in front of me is nothing new. Within my world, generally a butt is put on display either prior to someone being punished, or for some corner time afterward, but never really for my pleasure. In all the years I have been spanking, someone standing with their bottom out for the world to see is really more about them. It is to add a sense of embarrassment, or to give them time to contemplate what they have done, or even to just let their bottom cool off.
I found that having someone display their bare bottom in the air, simply for me to look at to be quite exciting, to the point that I found myself putting bottoms on display almost as much as I was spanking them. It became almost a running joke that the lower backs were getting just as sore as the bottoms. I found that, while certainly for my entertainment, having someone assume a very exposed, uncomfortable, and specific position clearly establishes control. This was not always done with under the pretense that the bottom would be spanked, or other creative things I could think of to do with an upturned and exposed bottom, sometimes it was just for eye candy. On more than one occasion I placed an upturned young ass next to the TV while I watched my favorite show. Commercials became playtime and the young lady never knew if her bottom would be paddled or pleasured on the breaks. Here are some examples of my favorite positions.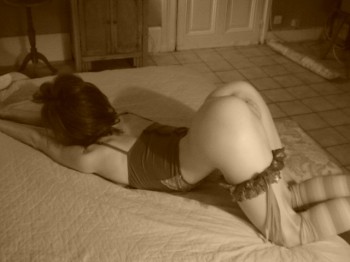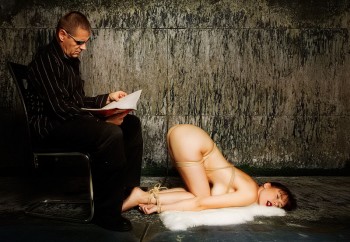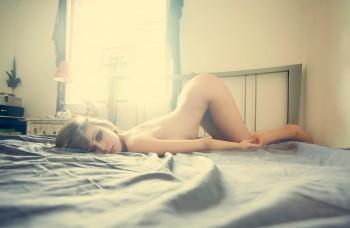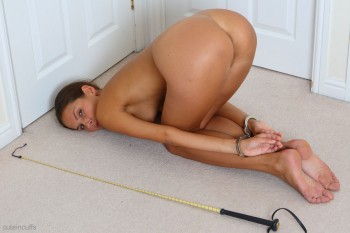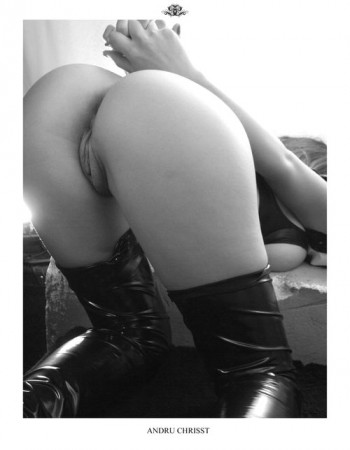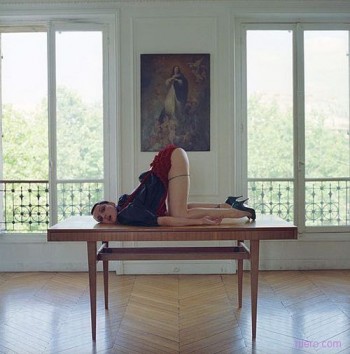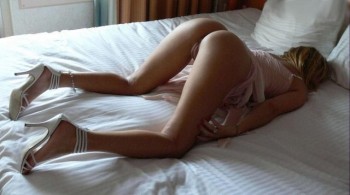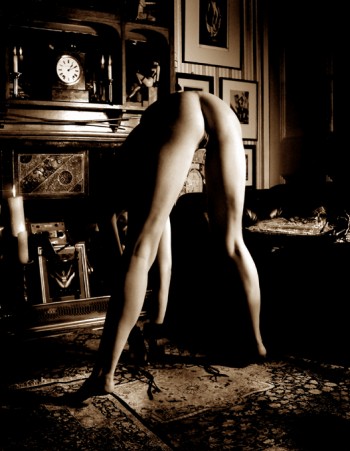 [ Monday, November 22, 2010 ]
Realistic Spanking over Clothes
I know not everyone is a fan of spankings administered over clothing, but I have always enjoyed this type of scene. In my experience growing up, just about every kid in my neighborhood got it over clothes. This is not to say that I was not aware of the fact that on occasion someone got a bare butt blistering, but it was not the norm. Here are a few highlights from scenes filmed in the new studio over the last couple of weeks that involved young ladies getting their bottoms blistered over their clothing. I have made sure that for each scene you do get a peek on video of the bare butts after. Last week I even did something brand new and made Miss Lila bare her bottom after a long session with the hairbrush, and place it close to the flames of the fireplace for some extra heat. When the scene was over she said "that was just mean, my ass is really burning now". My answer was "well yeah, that is kind of the point". All pictures from video updates to the member's areas of Realspankings and RealSpankings Institute.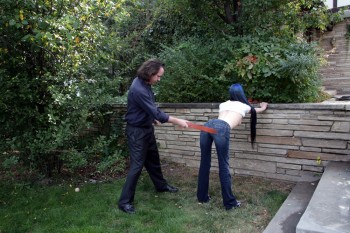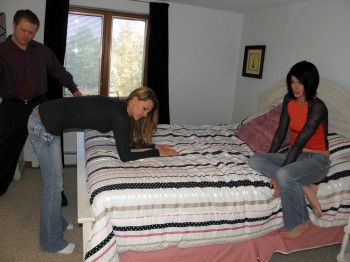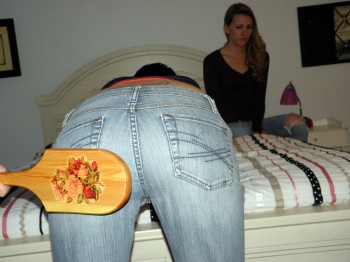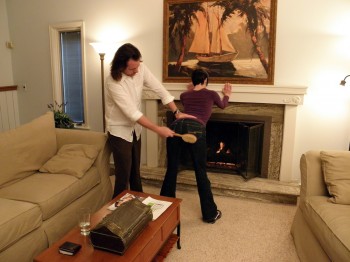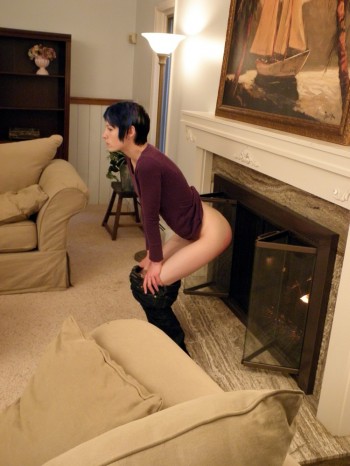 [ Monday, November 15, 2010 ]
"Tank" strapping scene repost
I am sure I have posted this before, but I came across this scene again today and I forget how much I enjoy it. It has everything I feel a good discipline video requires. He does not express anger, simply the fact that it is clear she broke a rule of some sort and there are to be consequences for that action. He is very matter-a-fact with his "pull up your little shirt there and take down your drawers". It seems like a realistic punishment and ranks very high on my all time best movie spanking scenes.
[ Wednesday, November 10, 2010 ]
Slave for a week
So over the last couple of years I have really been exploring different aspects of the D/s scene. Clearly my 1st love will always be spanking, specifically disciplinary spankings. I still do not lean too far in the direction of general BDSM, but I have to admit I have been having quite a good time merging general sexuality with spanking. The concept of a "pleasure slave" has proven to be quite fun, especially when finding various ways to mix punishments into that type of scenario. I have even gone as far as trying out a couple of 24/7 slave relationships, that were by design a temporary arrangement. I do not think I would really want a life partner that I was in this type of relationship with, but I have to admit, it is not a bad way to spend a Spring Break with a college student looking to getting some exploring out of the way. As a result of my own adventures, I have decided to allow my posts and images over the next couple of weeks to extend a little beyond the realm of spanking. This is not a permanent departure from my strictly spanking posts, but simply a look at the other realms within the world of D/s. It will also help stimulate some new posts from me, as sometimes I draw a blank when looking for new spanking concepts to explore. I will start it all off with some visual imagery that I find quite sexy and fits quite nicely with my recent explorations.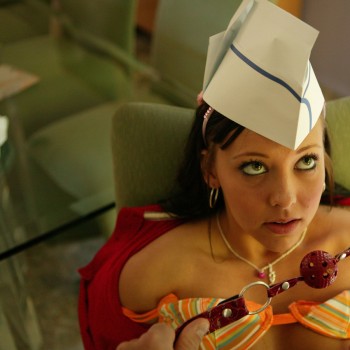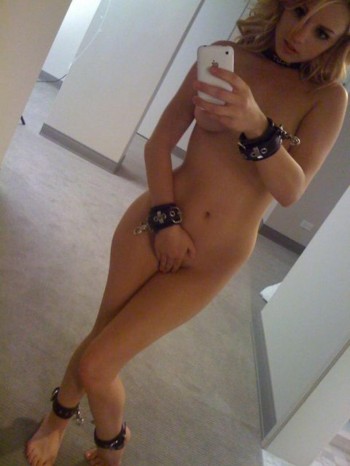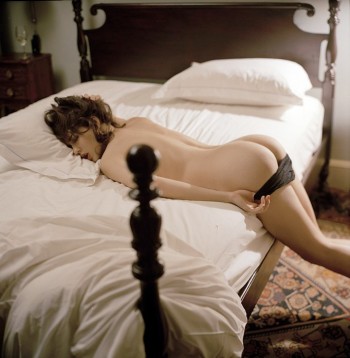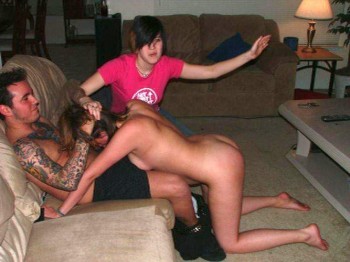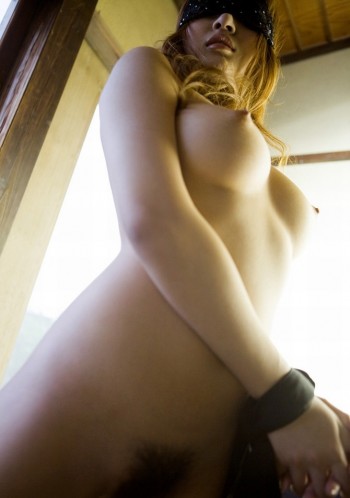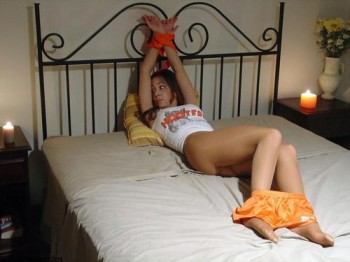 Go to your room and prepare for your spanking.
So the girls were acting up and I finally had enough. I told them this was the last straw and that they needed to get their butts to their room, get their clothes off, and wait for me to come in with the belt. Don't call, I will be busy for quite some time.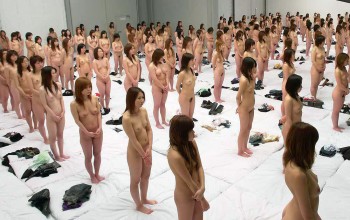 [ Tuesday, November 09, 2010 ]
Nothing Butt the Hits
We gave prereleased our latest DVD offering to Spanking Tube and Spanking Library. This is a selection of 34 discipline scenes that I have hand picked. Some of the selections are from my all time favorite spanking scenes, others are some of our latest content that I feel stand above the rest. This video is not for everyone. If you are a big fan of the dialog leading up to a scene, or the anticipation, that is really not what is featured. This video is non-stop spanking from beginning to end and not even the complete spanking from each discipline session is included. Many of the scenes are just the more severe aspects of a given spanking. It is 62 minutes long with 15 different girls being spanked in 34 different scenes. This is the kind of DVD I have always wanted to see, so I fianlly just produced it myself. Here is a preview.
This Video can be downloaded at The Spanking Library
[ Monday, November 01, 2010 ]
You Tube Spanking
I do not normally post these, as they usually dissapear soon after. However, this one has great bottoms, a good paddle, and a pretty decent sting.