The Spanking Blog
This is an adult site dedicated to the exploration of spanking between consenting adults. The main focus is on disciplinary spankings portrayed in various spanking videos and pictures, with sample pictures and reviews of the spanking content. The most recent blog posts appear below, and the free spanking picture galleries on this site can be found on the menu on the left. All spanking content on this site is free, and any link leading you outside of this site is clearly labeled as such. You must be 18 years or older to view this site.
[ Wednesday, April 14, 2010 ]
New Model Maggie
I wanted to introduce you to our newest spanking model Maggie. She is quite the ball of energy and much fun to work with. She has currently shot for both Realspankings.com and RealspankingsInstitute.com. She is quite the kinky girl and her profile was one of the more informational ones we have had in quite some time. She has many sisters and a couple of brothers, and the stories she had to tell about discipline in her house, was very unique. There have been very few times that I have heard true stories of corporal punishment growing up (that I believed anyway), which involved every sister lined up in the living room for a group paddling from dad. She goes into great deal as to how her and her siblings had their bottoms blistered until high school. She is a welcome addition to our sites and you will be seeing much more of her in the future.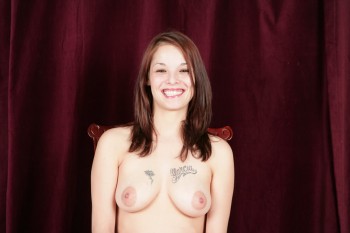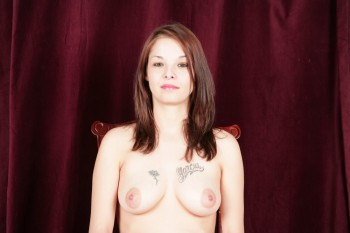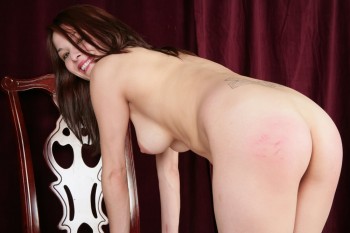 Spanking models…past and present continued
I did a recent post where I highlighted some of my favorite spanking models from over the years, but I realized today that I only did about half of my list. Here are more of my favorites from over the years from the Realspankingspass network of sites.

[ Thursday, April 08, 2010 ]
Too Severe???
I recently received a comment regarding my private discipline video in which it was suggested that the spanking that I gave to Monica was simply just abuse, I chose not to approve the comment. I recently received this follow up comment as a result of me not approving the original:
"Too harsh a comment for you was it? Not someone who likes to hear the opposing view? That is weakness MM...not strength."
I would like to fully acknowledge that there is indeed someone out there that feels I went too far with that punishment. I have encouraged this individual to write me a full e-mail, which I will post as an actual blog post, not just a comment. I am hopeful that this person will respond to my e-mail, for I think it is important for all voices to be heard. Here is the e-mail I sent to this individual, I hope they will take me up on my offer:
"Greetings,

I feel as though with the comment that you sent, that you were passing judgment, not trying to engage me in a dialog. I do not think you considered all the facts, including that this is someone who personally enjoys discipline of this nature. She is also someone who really wants a scene that is hard enough to produce tears, in which she has never achieved. I would be more than happy to explore your feelings on this matter, either privately or publicly. If you would like to give me a more detailed version of why you feel what is portrayed in that scene is nothing but "abuse", I would be more than happy to post it as an actual blog post, on my front page, and not just as a rarely read comment. I feel there is a place for everyone to have their own opinion, and I do not feel that mine is necessarily more relevant than someone else's. I believe that people enjoy aspects of spanking on many different levels, from playful erotic spanking, all the way to very painful disciplinary punishments. I believe there is room in this world for both… and everything in between. As long as the activity is between adults and is safe, sane, and consensual, it is not my place to judge what someone else desires and achieves excitement from.
While I appreciate your point of view, I would just prefer you expand on it, and make your case with more than just a couple of sentences that seem to come across as though the activities I engage in are somehow wrong within this particular kink. Send me your thoughts and let me know if you would like them to be viewed publicly, and I will make sure that everyone who visits my blog can read your opinion. I will give you complete anonymity and will not include any reference to your e-mail address. I will indeed respond with a post of my own. I can assure you I will treat you and what you have to say with much respect. I fully realize that the harder aspects of this particular kink do now appeal to everyone and it is not my desire to encourage people to take things to a level that their partner is not comfortable with, or does not desire. I do appreciate your input and look forward to a future dialog regarding the severity of spanking and what might be considered too much."

Cheers,
Michael Masterson

[ Tuesday, April 06, 2010 ]
New Gallery
I have added a new gallery featuring the RoboSpanker that you can view HERE.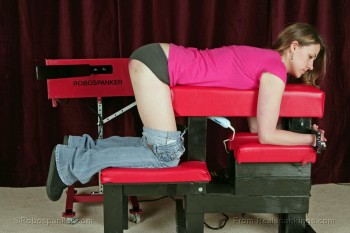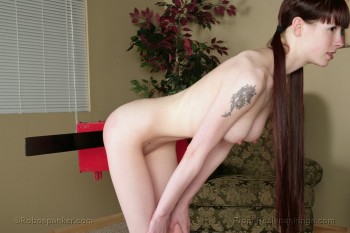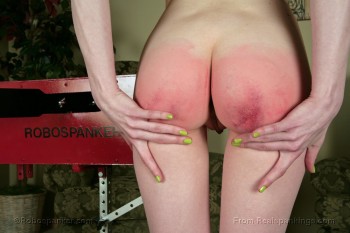 [ Thursday, April 01, 2010 ]
New Private video
Last week we posted a new type of clip to Realspankings.com in which I let our members take a peek at a private discipline session with myself and Monica. For two years I have been providing real life discipline to Monica off camera, and a few weeks ago we decided to capture one of her real life sessions here at the studio. It is probably the hardest on camera spanking I have ever administered, in which I use the belt, a large wooden hairbrush, and two large canes (which I broke both). This clip is currently in the members area of Realspankings.com and also available as a single clip download from the spankinglibrary.com at Private discipline with Michael Masterson. Here is a teaser from the video...enjoy!