The Spanking Blog
This is an adult site dedicated to the exploration of spanking between consenting adults. The main focus is on disciplinary spankings portrayed in various spanking videos and pictures, with sample pictures and reviews of the spanking content. The most recent blog posts appear below, and the free spanking picture galleries on this site can be found on the menu on the left. All spanking content on this site is free, and any link leading you outside of this site is clearly labeled as such. You must be 18 years or older to view this site.
[ Thursday, January 28, 2010 ]
Anyone need a good paddle?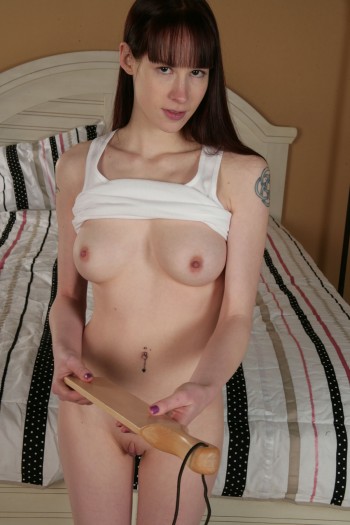 [ Wednesday, January 20, 2010 ]
Bizarre Japanese spanking video contest sort of thing
So, this one is a bit different and I would link to only half of it if that was possible. This essentially is a three girl spanking contest in which a carpet beater is used. At 1st each girl assumes the position and takes three strokes to her bottom while fully nude, then gets back in line. This continues for a very long time until the number of strokes they take at one time reaches 40. One girl quits about half way through, the other two go for a very long time. I do not like the fact that they continue after the skin has broken. Now a warning. After one girl wins the spanking portion of the event, they use a little gumbball looking machine in which the girls are then given some sort of option. This results in one girl getting peed on and then the other one having sex with the spanker. This is not typically stuff I would include on my blog, but the context and eventual severity of the spanking is quite unique and unlike anything I have seen before. For those that are offended by the water sports and such, I would suggest you stop watching after the 2nd girl quits the spanking contest. This is a very long video and may take quite a while to load completely.
[ Monday, January 18, 2010 ]
Three girl School Swats
Due to popular demand, I have recently been reviving the schools swats series on Realspankings.com. I recently did a three girl school swats that turned out very well. Here are some preview pictures from this event. This is from a future update in the member's area of Realspankings.com.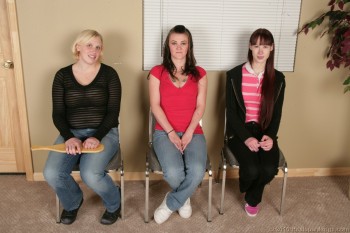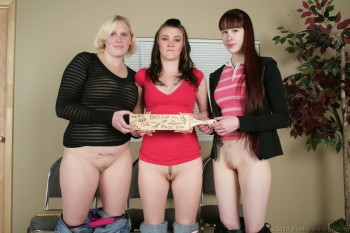 [ Friday, January 15, 2010 ]
Meet Lexi
Lexi is our newest model to do a shoot with us. We have several other new girls that have been hired and their shoots will be filmed in the next couple of weeks, but Lexi received her first spanking from us yesterday. She is young and such a sweetie. It is great to have a model that just kind of lights up the room and is fun to work with. She has a great smile, a great little bottom, and did very well for her first day. Sh did a punishment profile in which she was spanked otk while fully naked. She also did a hard strapping over her jeans with her breasts exposed. For her final scene, I fulfilled a recent request from a member in which it was asked if we could do more scenes involving girls wearing "those cute little colorful knee socks". Lexi was made to wait in her pj's and knee socks for Miss Betty to come in and give her a hard bare bottom strapping in the bedroom. All pictures from future updates on Realspankings.com

Lexi's sweet smile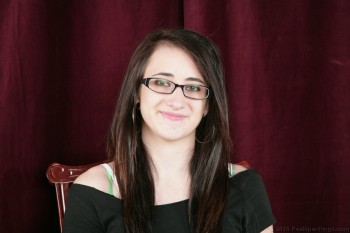 Her petite bottom receives its very first spanking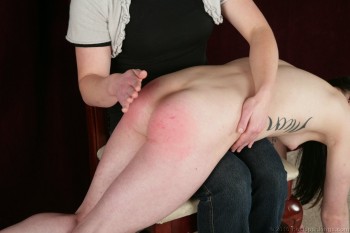 Looking quite nice in tight jeans, she waits for her strapping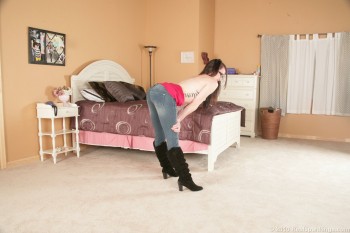 No longer smiling, she begins to feel the full effect of the strap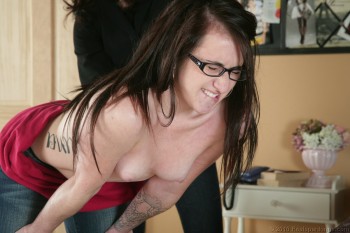 She tries her best to rub away the pain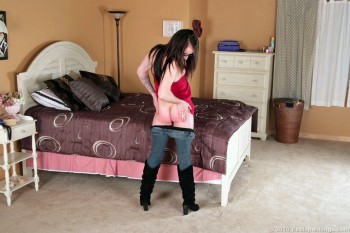 She waits nervously, knowing this strapping is going to be on her bare butt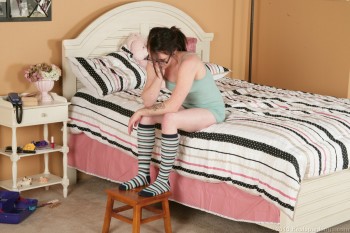 Bent over the bed, she begins to realize why our site is called realspankings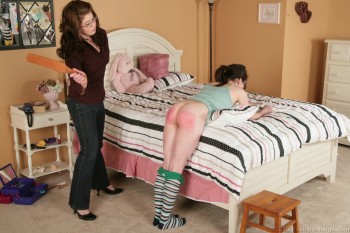 Her little bottom starts to show the effects of a hard strapping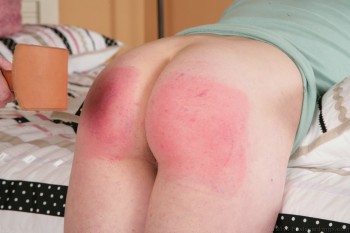 The results of a hard strapping are very clear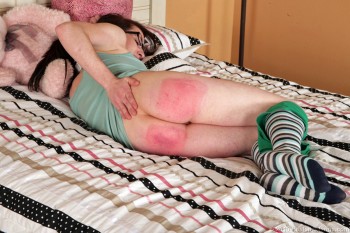 Progress report
Well, it has been a busy winter at the studio and we are shooting much new content. In addition, we have hired six new models, a new spanker, put together three new sets, and have started doing larger group scenes again. Over the next few days I will preview much of the new stuff for you here. I will start today with a look at some of the new girls. First we have a our new model Stacey who has currenly done six scenes with us. She started a little slow and her first shoot was pretty gentle. Her second visit was quite productive and ended with a caning to tears, that led to her using profanity, which transitioned nicely into her having her mouth washed out with soap. Here are some previews (all content from future updates on Realspankings.com)
Stacey prepares for her first on camera spanking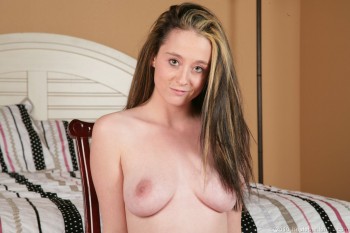 Stacey gets fully naked for an otk handspanking from Betty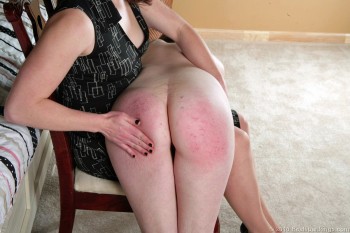 She learns what it would be like to grow up in the South with a very proper strapping with my belt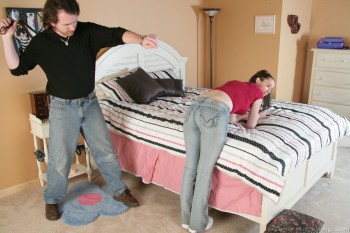 Even though the belt was used over her jeans, her bottom shows the results of real dscipline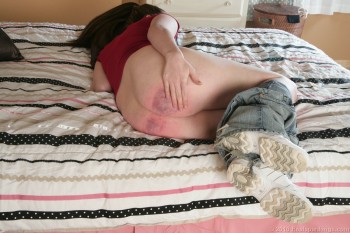 The following are from future updates at and RealspankingsInstitute.com
Stacey waits for the Dean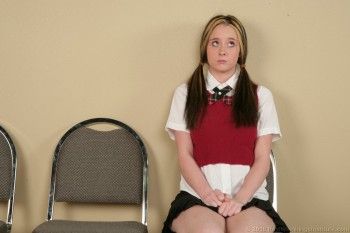 Stacey is lectured and informed that she is about to have her bare bottom caned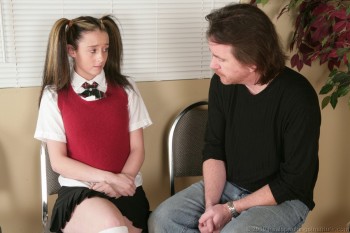 She is given a very hard caning that brings tears instantly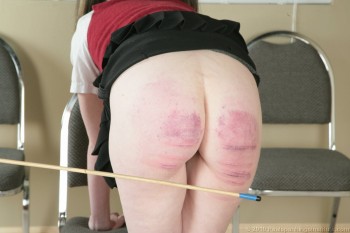 After saying "fuck" she is marched off to have her mouth washed out with soap