The Spanking Blog
This is an adult site dedicated to the exploration of spanking between consenting adults. The main focus is on disciplinary spankings portrayed in various spanking videos and pictures, with sample pictures and reviews of the spanking content. The most recent blog posts appear below, and the free spanking picture galleries on this site can be found on the menu on the left. All spanking content on this site is free, and any link leading you outside of this site is clearly labeled as such. You must be 18 years or older to view this site.
[ Friday, August 26, 2005 ]
Catching up with sorority paddling pictures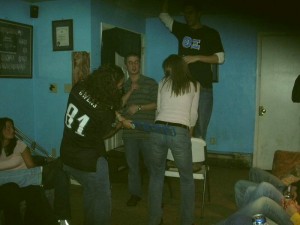 It seems like new sorority paddling pictures is a good way to get back up and running. I have been away for a little while, so there may be some duplicates in this post, but I think they are all new. As always, clcik the file name for a full-sized version, click the "MORE" link to view the rest.
[ Monday, August 01, 2005 ]
More Spanked Sorority Girls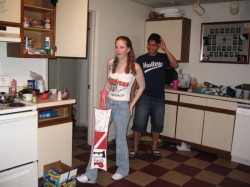 I can't take a bit of a break from the blog without making sure you all are well stocked on sorority spanking pictures. Here are just a few random paddling pictures, including more of the big girl from the last post, paddling more bottoms. It looks to me as though she may have warmed the bottom of every young lady in the pledge class. Click "MORE" for the rest.
Here and There
As with last week, my time for the blog for the next two weeks will be limited. We are closing on the new studio in a week, and with this comes a lot of moving, packing, lawyers, contracts, remodeling, movers, cleaning crews, headaches, and not a whole lot of spanking. Bear with me as I drink too much coffee and snack on advil to get through all of this. I will do my best to make the occasional entry, but it will be a couple of weeks before I resume my typical posting schedule.