The Spanking Blog
This is an adult site dedicated to the exploration of spanking between consenting adults. The main focus is on disciplinary spankings portrayed in various spanking videos and pictures, with sample pictures and reviews of the spanking content. The most recent blog posts appear below, and the free spanking picture galleries on this site can be found on the menu on the left. All spanking content on this site is free, and any link leading you outside of this site is clearly labeled as such. You must be 18 years or older to view this site.
[ Wednesday, October 29, 2014 ]
Girls receiving corporal punishment in school
At Realspankings.com, very realistic school paddling videos have always been a staple. While we certainly film plenty of bare bottom and fully naked paddling videos, we do realize that many people want to see a paddling take place, exactly as it does in the high schools throughout the South. This typically involves a teen girl, wearing tight jeans, bending over and presenting her bottom for some hard swats with a heavy wooden school paddle. These tend to be our highest rated and most popular scenes, so we film them quite often and currently have 168 very realistic school paddling scenes online in the member's area of Realspankings.com. Here is a taste of some of the HD school paddling updates from just the past few months: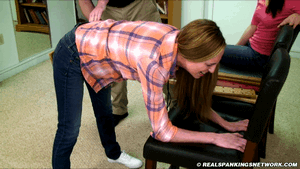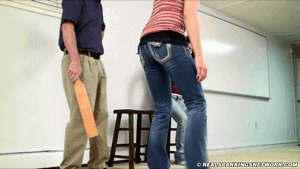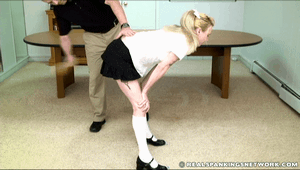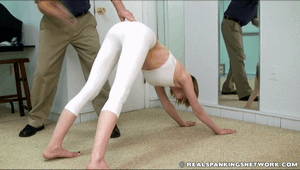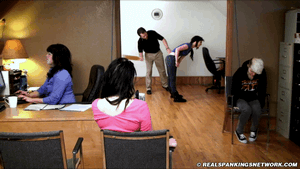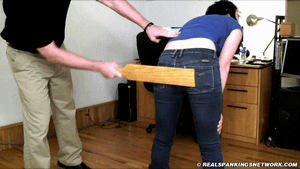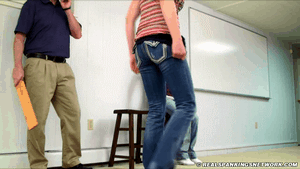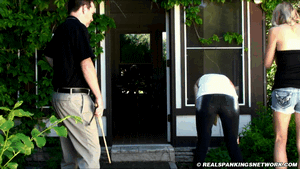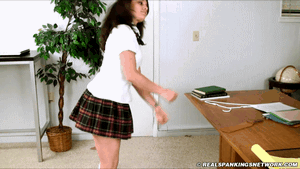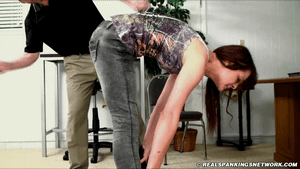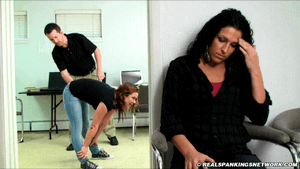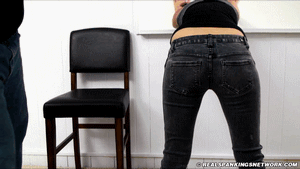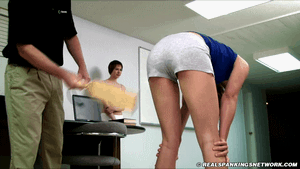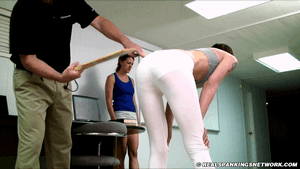 The question that most people have, especially regarding websites that they have never joined, is if the spankings are going to be hard. We have all faced the issue of seeing awesome photos, joining a site and then seeing pitty pat, fake ass spankings, that just tends to piss us off. When it comes to the school paddling videos at Realspankings.com I can assure you that they are as hard as they get. Yes, we are filming adult spanking videos for people to view on their computers, but our goal is to film actual corporal punishment in action and record what the true results are. With the school corporal punishment videos we film, I assure you that these young ladies are being paddled in the most realistic way possible. These are full force swings, with heavy wooden school paddles, and for the girl being paddled to end up in tears, it is not that unusual. While the majority of our school paddling recreations do indeed involve a girl being paddled over her jeans, shorts, or skirt, we know you want to see the real results are of hard school corporal punishment. Once the scene is over, the camera is turned back on and you get to see each and every young lady that has been paddled, lower her pants and panties and show you her bare bottom up close. What you will indeed see is that school corporal punishment, when administered properly, is very effective. These young ladies are not showing you pink bottoms, they are showing you bruised bottoms that will be sore for days. Don't believe me, take a peek at some of the recent results of ten swat paddling administered over clothing: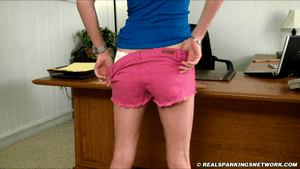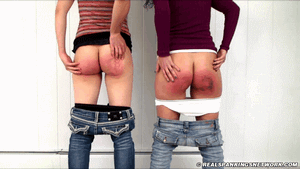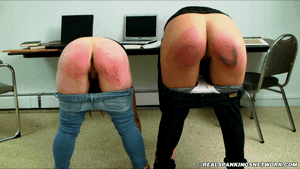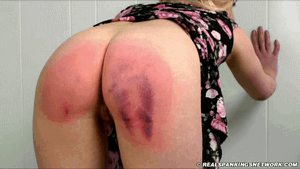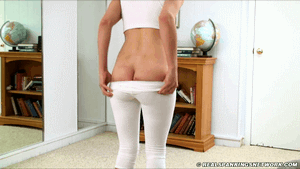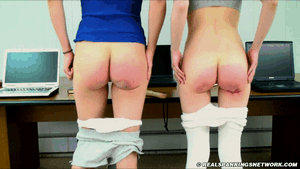 If you are looking to witness hard school corporal punishment as it actually exists in the real world, then head on over to Realspankings.com. All of the video in the last couple of years are filmed in full HD, with two separate camera angles capturing all of the hard hitting action.
Watching his sister get paddled
There are very few things in this world that bring more joy to a 12 year old boy than spying on his big sister getting a bare bottom paddling from dad.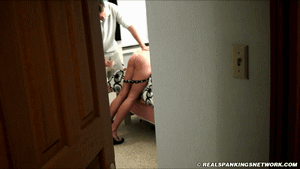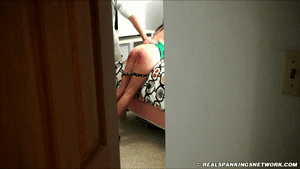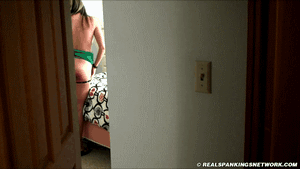 From the hard hitting voyeur paddling video in the member's area of Realspankings.com