Sweet Jordan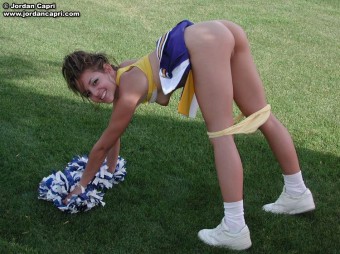 In finding content for my "Bottoms of the Week" gallery, I was introduced to the whole "teen" site concept. Certainly I have always been aware that they exist, I have even seen Tawny Stone at various industry functions. Being that most of my time online is spent looking at spanking content, I have never looked that much into the "teen" sites. Most of the group bottom pictures I have been posting have been from the lightspeedworld.com network of sites. Every time I post one of these group pics, my eyes are always drawn to one fantastic bottom in each of the photos, and it is always JordanCapri's.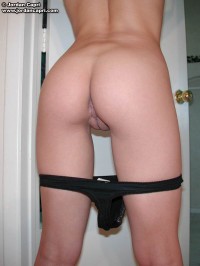 Sometimes I do not like the tiny little butts that many of these girls seem to have. But Jordan's has enough curves to it, that I am highly attracted. If there was ever a bottom that looks like it just needs to be spanked, it is Jordan's.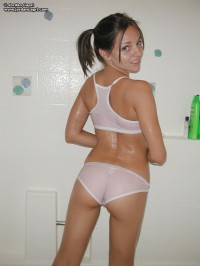 She presents her bottom so very nicely in all of her pictures, and I honestly cannot get enough. I have heard rumors that there may be a few spanking sets in the various lightspeedworld sites and I may just have to join one and see if I can see naughty little Jordan presenting that lovely bottom for a few smacks.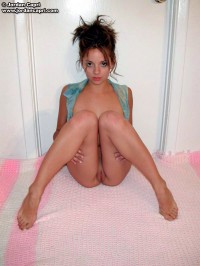 If anyone knows for sure if there are any spanking sets in any of the lightspeed sites, please let me know so I can look for myself. Until then, I will just have to imagine that Jordan's beautiful bottom, presented so very nicely, is just bent over waiting for me and my paddle. Too bad she has already achieved a great level of success online, I would love to have hired her as one of our models. You can visit her site here.
Comments:
HMMM..I wonder how Jordan feels about being spanked? At one time or another, one would venture to guess she's atleast entertained the idea of a CP session with all the poses we see here.
Razor
Posted by on 04/22 at 12:52 AM |
#