Chastity Belt
One of my slaves always gets a little flirty at the beach...and sometimes a bare bottom spanking is just not enough. Today I sent her to the beach with a little reminder.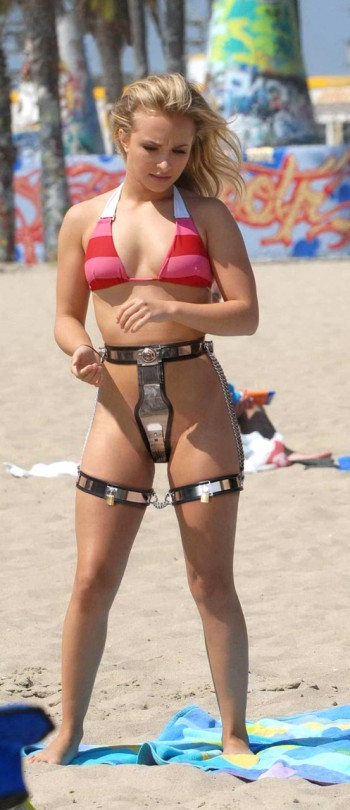 Comments:
That is easily the best "in action" photo (by which I mean, not just a catalog photo) of a chastity belt I have ever seen. Thanks!!
she looks like hayden panettiere! cute!
hahahahahahhahahaha gotta love adobe photoshop!
This form of punishment will have to do, as long as she has a nice, long, oversized dildo inserted within the chastity belt. I like the idea of vajayjays being "occupied", and submissive sluts like this casually referring to it in their speech....