Realistic Spanking over Clothes
I know not everyone is a fan of spankings administered over clothing, but I have always enjoyed this type of scene. In my experience growing up, just about every kid in my neighborhood got it over clothes. This is not to say that I was not aware of the fact that on occasion someone got a bare butt blistering, but it was not the norm. Here are a few highlights from scenes filmed in the new studio over the last couple of weeks that involved young ladies getting their bottoms blistered over their clothing. I have made sure that for each scene you do get a peek on video of the bare butts after. Last week I even did something brand new and made Miss Lila bare her bottom after a long session with the hairbrush, and place it close to the flames of the fireplace for some extra heat. When the scene was over she said "that was just mean, my ass is really burning now". My answer was "well yeah, that is kind of the point". All pictures from video updates to the member's areas of Realspankings and RealSpankings Institute.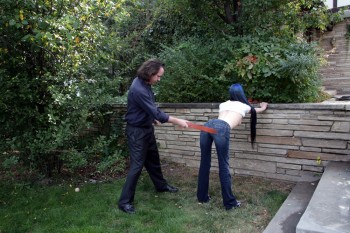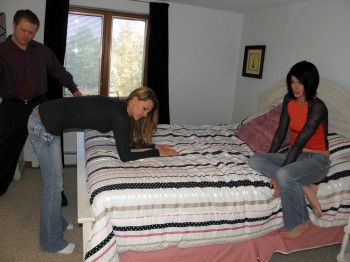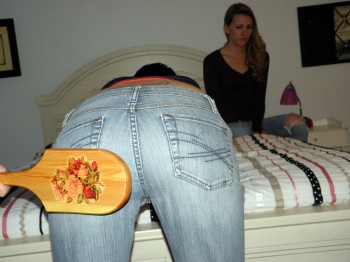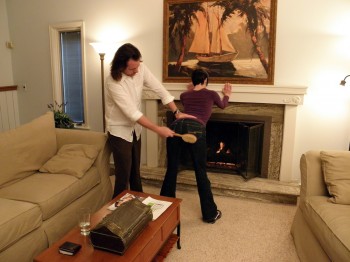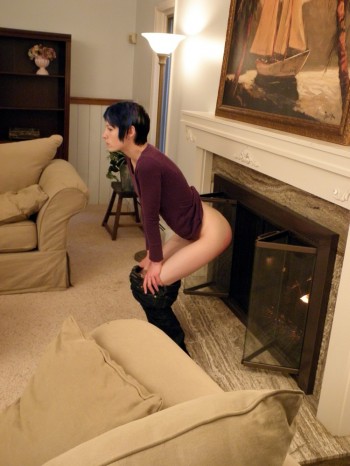 Comments:
Excellent posting, thank you Michael. I really enjoyed, as perhaps you can tell by my name, the pic of Lila getting her bare bottom near the heat from the fireplace. I wonder have you ever filmed a scene where the punished girl had her bottom coated in something like Deep Heat? If not, would you ever consider doing it? Thanks for all you do for we spankos.
Seat
That top picture gives me flashbacks to my school days.Athletic shorts offered no protection.