The Spanking Blog
This is an adult site dedicated to the exploration of spanking between consenting adults. The main focus is on disciplinary spankings portrayed in various spanking videos and pictures, with sample pictures and reviews of the spanking content. The most recent blog posts appear below, and the free spanking picture galleries on this site can be found on the menu on the left. All spanking content on this site is free, and any link leading you outside of this site is clearly labeled as such. You must be 18 years or older to view this site.
[ Tuesday, November 21, 2006 ]
Adam and Gillian's Sensual Whips and Toys
While their site has never really had the visibility of some of the bigger spanking implement stores, Adam and Gillian's has been around longer than and implement maker that I know of. They have always created quality products and I have been ordering from them for years. Their specialty if anything leather and their work is remarkable. Something that I have always enjoyed about their site is the severity rating of the implements. These are players as well as craftsman, so they can give you good insight as to how a paticular implement feels. In addition, they have some rare and hard to find implements such as "carcass beaters", "truncheons", and the feared "sjamboks". My favorite item on their site currently is the "Frat Bat"
adam_and_gillians_heavy_leather_paddle.jpg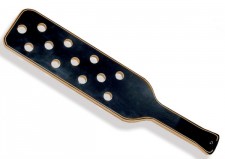 This is a two foot long, 5 inch wide, 1/2 inch thick leather paddle. While most leather paddles still seem to function more like a strap, this paddle is think enough to keep its stiffness and truly function like a wooden paddle. With an implement such as this you can rest easy because the chance of injuring the tailbone is dramatically decreased than the risks with a wooden paddle. So when that naughty woman or man in your life really needs a lesson they will never forget, you can put everything into your swing, and feel confident that a proper lesson will be learned without any unintentional long term effects.
Show your support to one of the oldest spanking toy makers in the business and check out their site Adam and Gillian's
[ Monday, November 20, 2006 ]
Painful paddlings for college girls
Question. When a fit college student grasps a three foot wooden paddle with both hands, swings it with all of their might, and it lands on the upturned bottom of a sorority girl, does it hurt?
Answer-
painful_sorority_paddlings1.jpg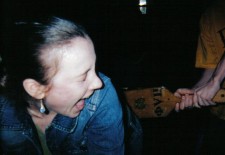 painful_sorority_paddlings2.jpg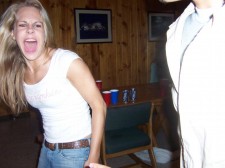 painful_sorority_paddlings3.jpg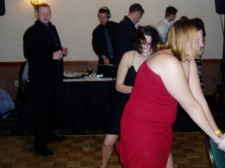 Punishment spankings with a belt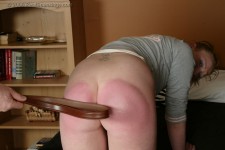 My profession has given me the unique opportunity to interview hundreds of young ladies in regards to the discipline they received growing up at the hands of their parents. I would estimate that of those that received corporal punishment beyond the age of 10, at least 90% report being punished with a belt or a strap of some sort. I would guess that this has to do with availability and tradition. A good example is Becky and Roxanne.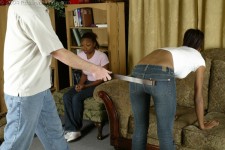 These two young ladies are beautiful young black women that grew up in a neighborhood and, by their own accounts, a culture in which being spanked with a belt was the norm, not the exception. In my pre-interview with them, I touched lightly on the fact that I had the perception that corporal punishment was fairly common in African American households. I told them I did not want to play on any stereotypes, but wondered if they would mind shedding some light on the subject because I was curious. They had no problem with the subject and during their punishment profile video I was able to ask all the questions I wanted without fear of being offensive. They were very honest and I was even a little surprised by the picture they painted of where they grew up. They flat out told me that they did not know a single male or female that they grew up with that did not experience corporal punishment as the primary form of discipline. In addition, they expressed that the punishments went farther into the teen years than most models I had interviewed. Keep in mind that these are girls from the West coast, not deep into the Bible belt.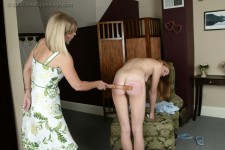 On the other hand, I did indeed grow up in the South and moved there from California at the age of 12. I experienced extreme culture shock as I quickly realized I was about the only kid in my neighborhood that was not spanked. As you would guess, with the exception of one girl I knew who was paddled at home, the belt was the primary implement of discipline. I will never forget the time when I went to a friend's house (who later became my best friend), just a few weeks after having moved in. I rang the doorbell and my friend and his sister came to the door. He shyly told me that he couldn't come out at the moment, and she proudly announced (obviously just to embarass him) that he couldn't play because "they were about to get their whuppins". Honestly, it took me a moment to even figure out what she was even talking about. She said if I hung around outside, it would be over soon and they could probably play then. She wasn't kidding and they did indeed get their "whuppins". But after hearing all the racket, I did not stick around, I ran home with my heart racing.
So, while I feel very strongly against spanking between anyone except consenting adults, it is alive and well in America. And while my account happened more than 20 years ago, Becky and Roxanne's happened in the 21st century. You can watch their full interview in the "punishment profiles" section at Realspankings.com. In addition, Realspankings.com has the full video to go with each of these photos.
Bottoms of the week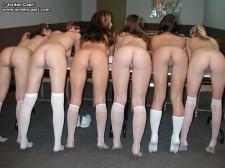 My, my, my… what wonderful bottoms I have for you today. Nothing wakes me up like a row of amazing butts perfectly lined as though they are just waiting for the paddle. Today's featured bottoms come from the large network of sites included with a membership to lightspeedworld.com. I have been posting the best butts on the web for a couple of years now, but I still have yet to find any that match those from lightspeedworld.com. Click on the "more" link to see more beautiful bottoms lined up in perfect punishment positions.
Comments are back
I disabled the comments for a few days while I tried to get all of the spam under control. I still have some work to do, unfortunately there is no mass delete function for comments without deleting the post. I have started a new feature which only allows comments for 30 days after a post is first written. This will make it easier for me to keep up without spammers being able to go and hit old posts that I am not monitoring. Stick with me while I try to get all of this back under control. But, things are back to normal and you can comment on new posts. Thanks for your patience. I am trying to make up for lost time and posting 4-5 times a day. Just because I was away does not mean that I do not have tons of great pictures to share! Help me get things started and let me know what you miss the most and what I should focus on. Cheers!
Grabbing ankles for a hard paddling with a wooden paddle.
There is really only one thing I like more than seeing a young lady assume a wide stance and grabbing her ankles. That is to see a large wooden school paddle applied sharply to her well positioned bottom. Maybe it is because I grew up in Texas where young ladies were often taken into the hallway or sent to the school principal and made to assume the same position for some serious school corporal punishment. Either way, you can always count on Firm Hand Spanking to provide quality updates that show this very thing. While Firm Hand Spanking features just as many bare bottom paddlings, I have always been a big fan of traditional paddlings administered over jeans. I can still hear the echos from the hallways of my youth…
bending_over_for_a_hard_paddling1.jpg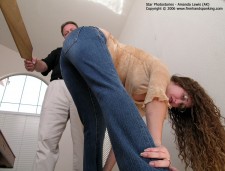 bending_over_for_a_hard_paddling2.jpg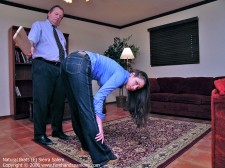 bending_over_for_a_hard_paddling3.jpg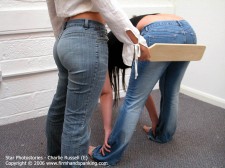 bending_over_for_a_hard_paddling4.jpg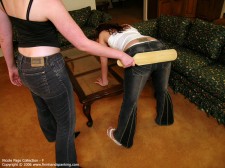 School Spanking?
I am not exactly sure what is going on in the picture below, but I approve

.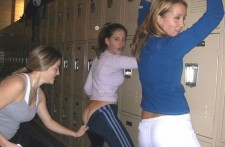 Paddling Needed
There are times in life when you find yourself in a situation where you just wish there was a paddle handy. The pictures below demonstrate exactly what I mean.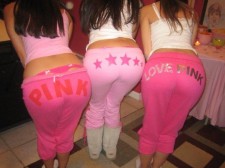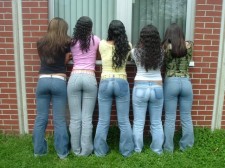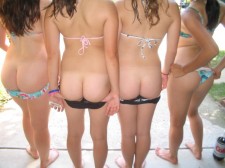 Agony Aunty's Blog
A have always posted a link to Agony Aunty's Blog, but during my time away from the blog, Aunty left the limited scope of the free bloggers sites and bought her own domain. I jusr recently changed the link to the new URL and apologize for taking so long. While I feel I was one of the first bloggers to bring the wealth of sorority paddling pictures to this sort of forum, Aunty can certainly be credited with starting the trend of posting the candid spanking photos that have become so popular on all of the spanking blogs. Thanks Aunty!
Punished with a hairbrush
We receive many requests for more hairbrush spankings on my various sites. We do what we can to accomdate these requests, but you must understand that it takes a very special and tough model to be on the receiving end of a hairbrush spanking. While the severity varies greatly depending on the hairbrush used, anytime you see a spanking being administered with a large wooden hairbrush, it is clear that even the lightest stroke with such an implement hurts like hell. Anytime I read a true spanking account that references growing up feeling the sting of mom's antique hairbrush, I know that discipline was taken very seriously in the household. Below are a couple of samples from Realspankings.com and hairbrush punishments that were adminstered recently.
hairbrush_spanking_punishments1.jpg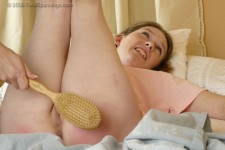 hairbrush_spanking_punishments2.jpg