Grabbing ankles for a hard paddling with a wooden paddle.
There is really only one thing I like more than seeing a young lady assume a wide stance and grabbing her ankles. That is to see a large wooden school paddle applied sharply to her well positioned bottom. Maybe it is because I grew up in Texas where young ladies were often taken into the hallway or sent to the school principal and made to assume the same position for some serious school corporal punishment. Either way, you can always count on Firm Hand Spanking to provide quality updates that show this very thing. While Firm Hand Spanking features just as many bare bottom paddlings, I have always been a big fan of traditional paddlings administered over jeans. I can still hear the echos from the hallways of my youth…
bending_over_for_a_hard_paddling1.jpg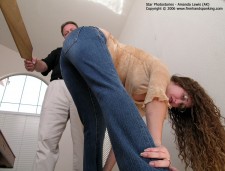 bending_over_for_a_hard_paddling2.jpg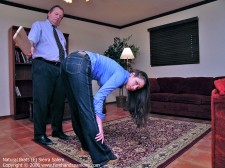 bending_over_for_a_hard_paddling3.jpg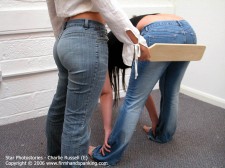 bending_over_for_a_hard_paddling4.jpg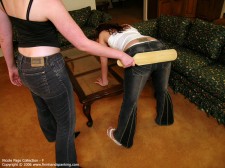 Comments:
testing to see if comments are back up and running.
You passed the test.
Mgtgirl,
you are always looking to be in just a little bit of trouble, aren't you. Maybe you need to be the one with the tight pair of jeans, grabbing your ankles. I know just the paddle...
Moi? Trouble? Shocked, I say, just shocked!