More Spanked Sorority Girls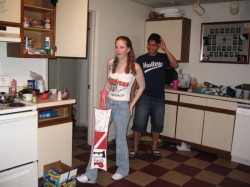 I can't take a bit of a break from the blog without making sure you all are well stocked on sorority spanking pictures. Here are just a few random paddling pictures, including more of the big girl from the last post, paddling more bottoms. It looks to me as though she may have warmed the bottom of every young lady in the pledge class. Click "MORE" for the rest.
random_sorority_spanking1a.jpg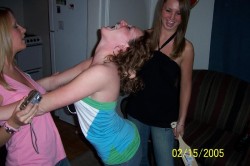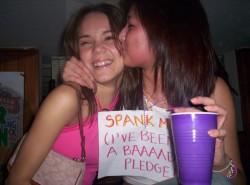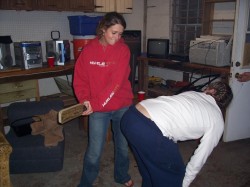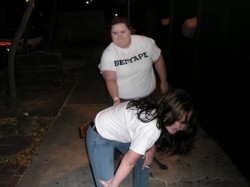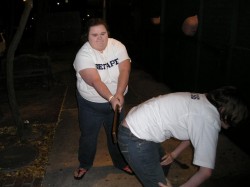 Comments:
Boy, what a messy apartment. Notice all the dishes? They both need a good paddling, maybe while they are doing the dishes?
You're the best, keep these pictures coming. They are the reason I visit the Blog everyday.
Thanks,
Tony
Why is spanking such a sexual releasing act for us? Why does the thought of a woman over my knee do it for me like no other sexual visual aid could possibly do?
Before I even learned how to jerk off... I'm talking back in the days of wet dreams and dirty sheets, I had sorority girl spanking fantasies. Hell, I wasn't even in college yet. My fantasy takes place in the basement of the sorority house. The new pledges are gathered in a circle. Each pledge must come to the middle of the circle, undress completely, and receive 10 swats, bent over hands on knees. After her spanking, she goes back to her place in the circle and stands completely nude until all the girls are finished... How about that for a video Michael? I know I'd buy it.
HI
hot and sexey girls
i need a good spanking
pyjamas Düsseldorf
http://www.hotelshouse.info/woe_Germany/organ_Nordrhein-Westfalen/pyjamas_Cologne_1.html
Brussels hotels
http://www.hotel-atlanta.ws/atlanta142_en/Austria/Vienna-hotels.html
Mestre hotels
http://www.thebbhotel.info/thebbhotels2/Italy/Toscana/Lucca-hotels.html
steatite Madrid
http://www.hotelsyou.info/shantung_Spain/adenoidal_Cataluña/steatite_Lloret
de Mar_1.html