Not too Happy
I stated before that the one common thread that most of the sorority paddling pictures had was that everyone seemed to be smiling. While there was not an actual pic that showed the paddling in progress, the caption with this picture was "_____ & ______ are not too happy after their paddling"
not_happy_about_their_paddlings.jpg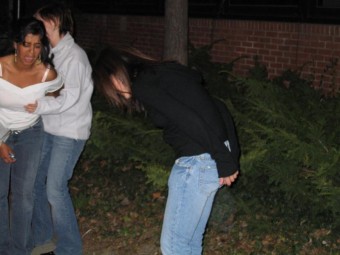 Comments:
Keep the pictures coming please. Where do you find them all? You must have a fantastic search engine program.
Thanks,
Tony
I remember that feeling well. Hazing still goes on, and many times schools look the other way, the only time school get involved is when parents get involved. Sorority Sisters are cruel until your a full fledged member. I wouldnt trade the experience for anything.
I noticed the paddler is grabbing her boobwhile smacking her butt
This is the greatest picture ever!!! More please...