New Model #4…Harlan
And here we have yet another young new model who loves to be spanked. The 1st thing you will notice when watching Harlan get spanked is that she makes noises like she is masturbating. With each smack to her bottom she gently moans. I kid you not, I thought the girl was going to have an orgasm during her profile spanking. The moaning did turn to whimpering as the spankings got harder, but I must admit I am curious to see what would happen is I gave her a 5 minute sensual hand spanking, building ever so slowly. Just as with Roxy, and even more so, after each spanking she would stare at her red bottom in the mirror and rub it and play with it. I almost had to pull her away from the mirror to move onto the next scenes. This girl knows she wants to be spanked and is using her experience with us to explore. She finished high school less than a year ago, but seems quite mature for her 18 years. So much fun to work with, a great smile, with a lovely spankable bottom. She has already booked her next shoot and would work everyday I suspect.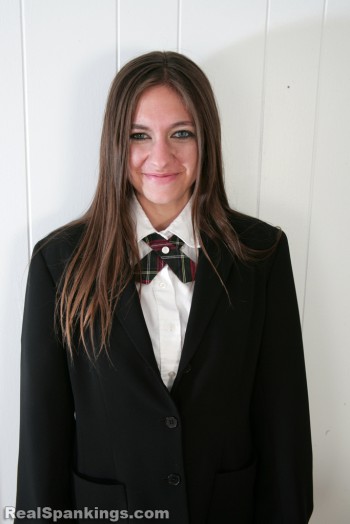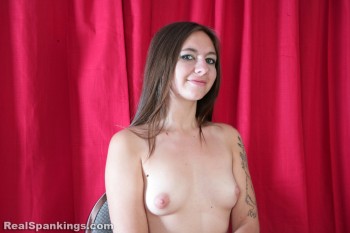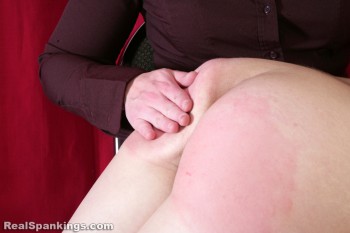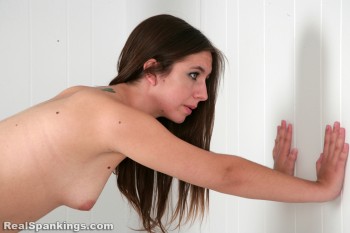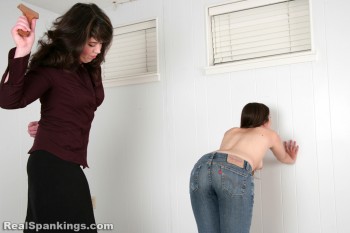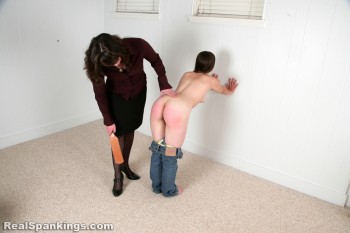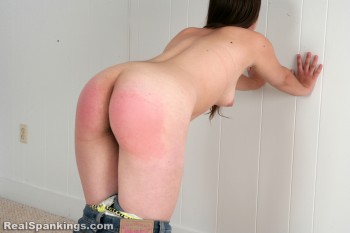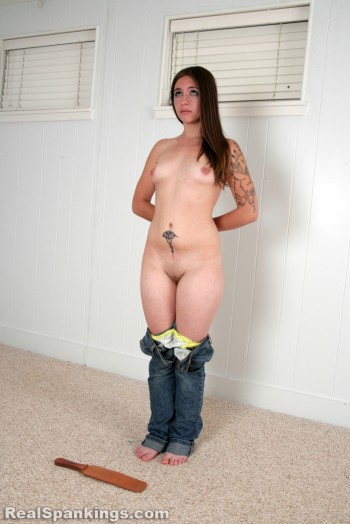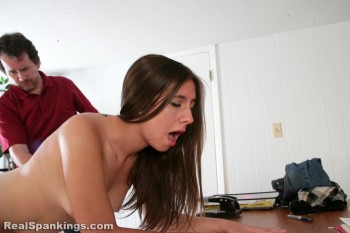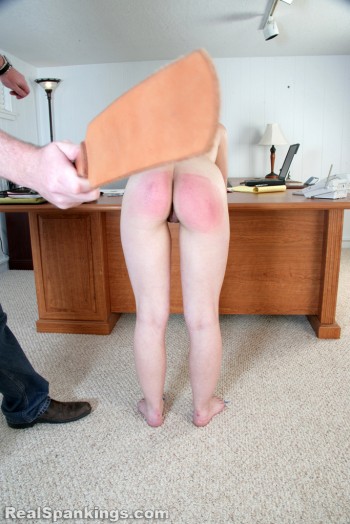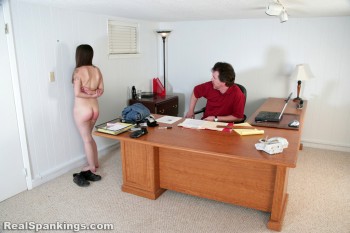 Harlan appears exclusively in the member's areas of Realspankings.com and RealspankingsInstitute.com
Comments:
Great entry, and incredibly exciting! Hopefully a School Swats scene was done and the seat of those sexy jeans was appropriately sizzled.
now that's a bottom that looks better beat red black and blue
She reminds me a bit of Michelle Trachtenburg who played Buffy the Vampire Slayer's bratty sister Dawn, who so badly needed to be spanked on the show.