New Model #3…Roxy
We hire a lot of models at Realspankings.com and lately we are hiring more than normal. I have been doing this now for 15 years and on very rare occasions you get that dream girl that walks through the studio doors. There have been different dream girls over the years, and for different reasons. Over the past few weeks we have had a couple that fit this description. I already profiled Allison below, a true sub and a full-time slave to a very lucky guy. Two days ago we shot Roxy, a 20 year old cutie, full of energy and so much fun to shoot with. Like many young girls these days, she is very kinky and is exploring her submissive side. One of the main reasons she is shooting with us is so she can experience spanking on a more serious level than her boyfriend will provide her with. She was a tiny bit hesitant to take off her clothes, but once we got her naked, she was one of those girls that chose not to dress between scenes, or even put on a robe. I even found her doing little naked dances between scenes showing off her perfect little breasts. After each spanking she would run to the mirror and stare at her red butt. Generally when I check with a new model between scenes to see how the spanking was, I get comments like "it was OK", "it hurt a lot, but I think I can take it". For Miss Roxy her comments were "Mmmmm, that was wonderful" or "Fantastic", and my favorite "that one really hurt...I loved it".
She is already on the schedule again for next week, so you will be seeing much of her in the future. Her and Allison will be shooting together, so you can count on it being a fantastic shoot day with my two new favorite models. Perfect butts, perky breasts, wonderful smiles, and the perfect attitudes for being spanked. It has been quit some time, but I am LOVING my job again. Here is a sneak peek at Roxy.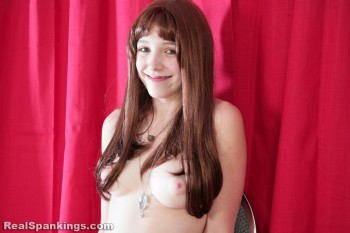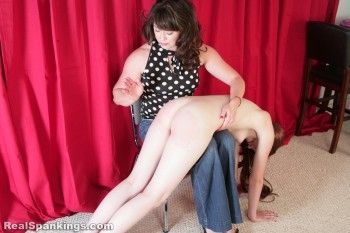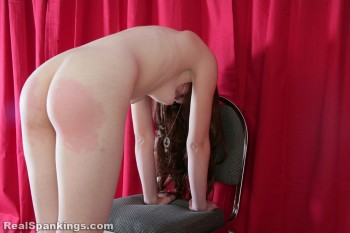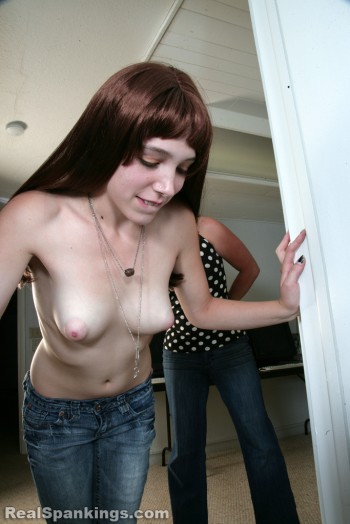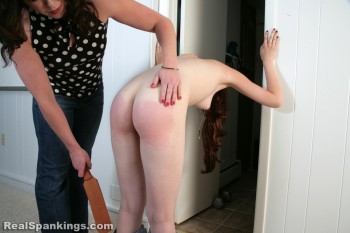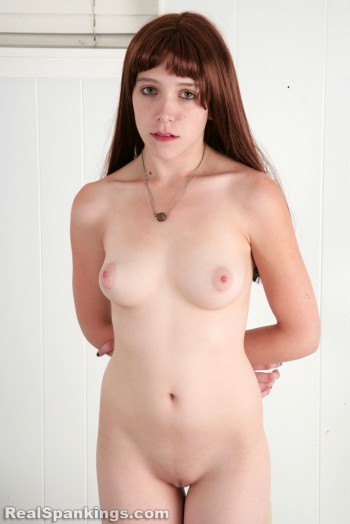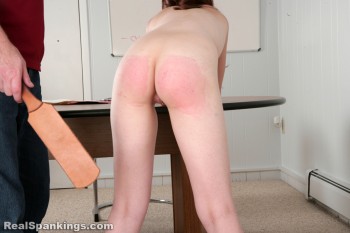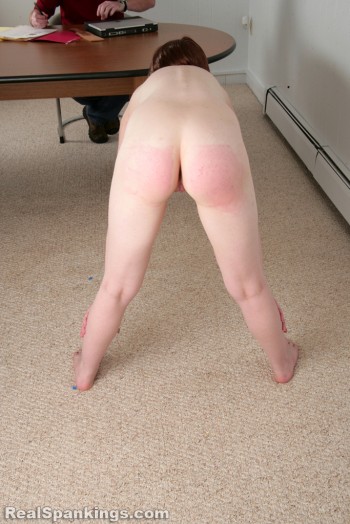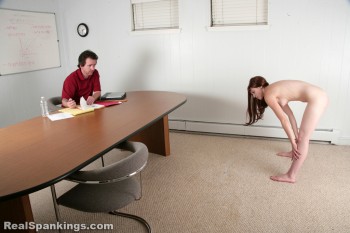 Harlan appears exclusively in the member's areas of Realspankings.com and RealspankingsInstitute.com
Comments:
Roxy is certainly very sweet. If what you say is true she could take a much harder caning or paddling and look forward to future appearances.
Roxy is the first REALLY good model since Lila and Lila's shoots were only excellent for the first 2 or 3 months. Good Models are easy to get as the pay is good. REALLY good models are rare across all spanking sites, regardless of what management says on their websites.
I look forward to seeing Roxy's shoots as she is that rare A+ girl who does spanking sites. 5 years back AEG had 5 girls like Lila and Roxy I hope you get back to that quality level.