Models who like to be spanked
A discussion of spanking models who really enjoy their work
Many people see our jobs as professional spankers as being the dream job. Unfortunately, it is a bit more complicated than that for us. It is hard to always feel good about applying a hard spanking to someone who has no desire to be spanked. If this was a true disciplinary situation and we were punishing them for some offense, then it would be a bit easier for us, but this is not the case. What makes it all worth it is when we are graced with the presence of a girl who came to us knowing that she loves to be spanked. Nothing is more refreshing than to have a girl who is looking forward to her scene and even has suggestions in regards to how she wants to be spanked. Over the years we have had several girls who really have desires to be spanked. In most cases, because they are still fairly young, they have not been able to experiment or act upon their spanking desires. Most 18-19 year old girls are not comfortable expressing to boyfriends that they want to be spanked. It is quite enjoyable to help these girls realize their spanking fantasies and guide them through their first experiences.
The first girl to contact us and express her spanking desires was Jennifer. Before her initial interview, she wrote to me detailing how much she desires to be spanked. As with many that are into it, she wanted these spankings to be real. She did not want to do scenes, she wanted to discuss things with us that she felt she had gotten away with in her youth and be properly punished for them. She was very embarrassed about many of these things and refused to discuss them on camera. She did however, put her spankings in our hands and let us decide the appropriate punishment for her infractions. She was the first model that we really pushed the level of intensity in a scene and we did so because her offenses warranted it. Many of the discussion took place via e-mail prior to her shoot and as a result she always showed up very nervous. Those early scenes with her were very special because of the authenticity. While she liked to be spanked, the pain involved in her fantasies was far different from the actual pain she experienced. She wanted to be properly punished and she certainly was each and every time. The fear on her face at the beginning of every scene was very real because she had no idea what her punishment was going to be. For a few of her infractions, which were quite major, she was just about in tears before the scene ever began because she knew that she was really in for it. With Jennifer, regardless of the severity, she always demonstrated her excitement from the situation by becoming visibly moist. While she finally ran out of infractions, and not all of her scenes were for real offenses, we have shot her for more than three years now and she has starred in many of our films.
<
The latest model to work for us that is really into the scene is Claire. I knew the moment she walked in the studio that she was going to be our next star. During her interview she just could not suppress how excited she was. She even told us how thankful she was that she found us, she had been considering placing an ad for a real life disciplinarian. Just as with Jennifer, she wanted her spankings to be punishment based and administered in a very disciplinary way. Like most, who do not have much experience, she overestimated her tolerance. She told us from the beginning that she could not be spanked hard enough. Her first ever session was with me and I used a round leather paddle. Knowing she wanted it hard, with no perceived limits, I went pretty hard on her. The implement I was using is not that severe in general but she sure reacted. She wanted to experiment with the bondage aspects of it all, so her first scene also involved her being tied to the spanking bench. When it was all over, she told us that she had never been spanked that hard in her whole life, nor had she seen her bottom so marked up. She got much more than she bargained for and ended up with a full-time modeling position as well as her own website BiSpanking.com. One of the greatest features on the site is the 'Äúreal life discipline'Ä? series. In this series we address what both girls are really looking for, real punishments for real offenses. We address things they have done in the past as well as behaviors that they currently engage in. There is no script and there is no acting, the girls simply speak to the spanker and confess what they need to be punished for. They are looking to make changes in their lives or are looking to relive some guilt that feel for things they got away with. These are some of the most serious spankings that we have ever administered in our studio and tears are always the result. Whether for fun or as a punishment, Claire just loves everything about spanking. On two occasions, while we were filming a scene with multiple girls, while the others were being spanked, Claire began to masturbate.
The other half of the bispanking.com site is Jasmine. Pairing these two up was a no brainer being that they both are really into spanking. Maybe even more so than Claire, Jasmine is really into being spanked. She is a little older and a little more experience and she often shows up to shoots with marks on her bottom and thighs that we did not give her. For her it goes beyond just spanking and she really loves to be completely dominated by a man in every way. She is one of those wonderful girls that wants to be told exactly what to do in bed and often wants to be forced to do it. More than any model we have ever hired, she really invests herself emotionally in her scenes. In the real life discipline series, once the lecture begins she often begins to sob. She really takes what is happening very seriously and the guilt she feels for her real life behavior is very apparent. When she is being punished for real life infractions, she will often request the implements she hates the most to be used. She is one of the few models to have ever answered 'Äúno'Ä?, when asked if she has had enough. She is also the only model to have asked for her face to be slapped during a scene. I think Jasmine is someone who feels the discipline she received as a child did her a lot of good. She grew up in a household in which corporal punishment was the primary form of discipline. She was spanked bare bottom with a belt and a paddle well into her teen years. On her site she details punishments that took place in the family room or her house, in which she remained bent over with her bottom bare, for punishments that lasted well over 30 minutes. Her dad seemed to be a big fan of long lectures intermixed with some bottom bruising strokes of the belt. She also discusses punishments in which she and one of her siblings were spanked on their bare bottoms side by side. She is someone who feels that she still needs this type of discipline to keep her in line.
In future posts I will discuss other models who enjoy being spanked.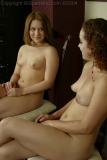 Comments:
hello. i enjoy your site a lot and regularly read your blog entries. one of your spanking models, kathy, is of great interest to me. as i watched a trailer of her and another model being spanked with a lexan, i can hear her say that she is going to 'cum'. is this true? is kathy brought to orgasm when she is spanked? if so, you must feature her in more films that focus on her reaching orgasm after being spanked. i know that this deviates from the whole punishment as discipline ideal,but it is nice to experience a model who truly enjoys the severe spankings administered to her sexually. will she have her own site soon? are there other models like kathy who orgasm while being spanked? keep those asses red, inflamed and welted mr. masterson.
infer Bath
http://www.bestpraguehotel.info/rough_Tunisia/caliph_Northern
Tunisia/infer_Hammamet_1.html
San Diego hotels
http://www.hotel-beijing.ws/beijing76_es/Turkey/Istanbul-hotels.html