Future Updates for my sites
I was previewing some of the content that will be used for future updates on both Realspankings.com and RealspankingsInstitute.com today, so I thought I would give my dedicated readers some sneak peeks before they go live.
We did a fun scene recently for Realspankings.com in which both of the girls being spanked and the spanker were all fully nude. Kailee took naughty girls Michelle and newcomer Charlie over her knee for a long handspanking that ended with some extended cornertime.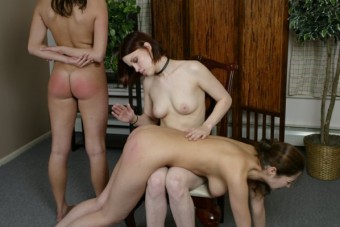 Click the "more" link for the rest of the free previews. This page was loading a bit slow, so the rest of the pictures have been moved to their own page. As always, there are no blind links on my blog. All links are internal unless otherwise noted.
We have hired a few new models who will appear on both Realspankings.com and RealspankingsInstitute.com. The first new model is Jackie, who is a very cute young lady who just lights up a room when she enters. I am sure you will all enjoy the many updates featuring her in the future.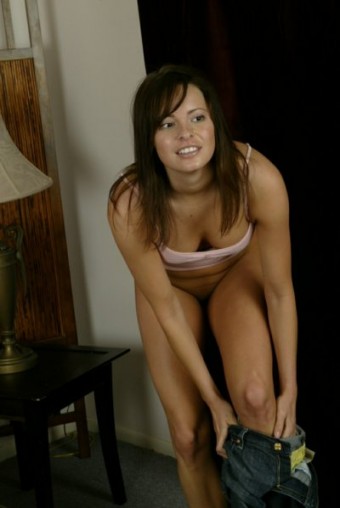 Another new model who has shot scenes for both sites is Jessie. She is not our typical looking model. She is one of those girls that you barely noticed in school, but if you saw her on the beach your jaw would drop. She has a typical studious look to her: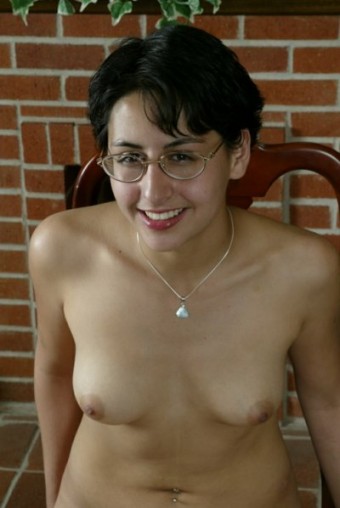 But when her clothes come off, you take notice. She has one of the nicest bottoms that we have ever had the pleasure to spank: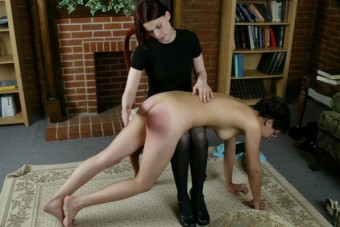 A few weeks ago I introduced you to Jenna and she has been keeping plenty busy at the studio. She looks so very nice in some of the new clothing we bought. Her body looked so smokin in those undies that it was almost a shame to strip her naked at the end of the scene: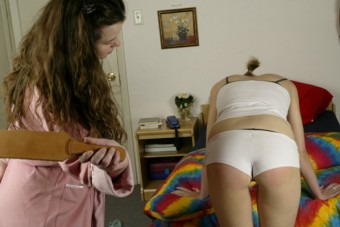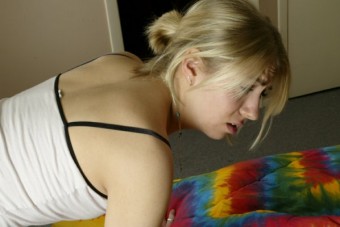 While Sarah has been on Realspankings.com and RealspankingsInstitute.com for a while, over the past few weeks she was introduced to a couple of new things. She had the unfortunate experience of meeting the new teacher at the Institute: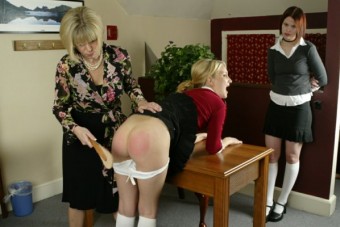 She was also introduced to the lunge position, which she is clearly not a fan. She felt that maintaining this position was almost as bad as the spanking itself: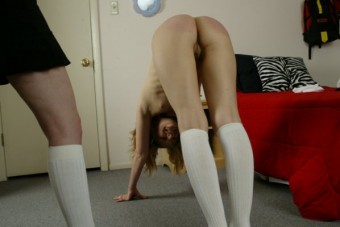 Well, that is all for today, I will give you more sneak peeks in the future.
Comments:
you are a God of spanking porn. that is all.
Very nice Pics!..It looks like the RS staff is going to have a wonderful and fun summer. How about some more pics of Mrs. Burns in action? Are there any shots wih Cindy doing some spanking?
Your sets are always a pleasure to veiw. A few weeks ago, Ed Lee of Nu West posed an interesting question, how many mothers still spank in the traditional way (otk, pants down, etc.)? I know you prefer school scenes, but if anyone has the resources to accomplish this, it would be RealSpankings. Cheers
I would like to see more Jessie getting spanked by Kailee and Betty. I would love to scene a scene were Jessie is watching Kailee and gets in trouble by Betty for catching both of them watch real spanking videos on dvd. Then Betty spanks both girls with hand,hairbrush. Then at the end Betty makes Kailee spank Jessie for giving her the idea of watching real spanking on dvd.
Betty Suggest that Kailee spank Jessie with a pair of her own thick sole flip flops or sandals to make sure this doesn't happen again.
Thanks for the previews.You guys get better and better every year.
Mark snow
Hello. I'm a fan of your work. I've been a member of Realspankings, Spankingteenbrandi and spankingteenjessica and now bispanking.
I like reading your blog very much, when I remember to do it.
Is there a way to activate the RSS feed so it will show in in Outlook for me? I'd like to read every update and hate missing them. This will help me remember.
Feel free to email me.
Thanks from a fan.
John F
sfgdsgdsa
bred Edinburgh
http://www.hotelscenter.info/nub_United
Kingdom/recast_England/bred_Windermere_1.html
expedient Belfast
http://www.citieshotel.info/dilatory_United
Kingdom/brine_England/expedient_York_1.html
Kissimmee hotels
http://www.hotel-lima.ws/lima123_en/United_States/Florida/Jacksonville-hotels.html
Verona hotels
http://www.hotelsgid.net/worldsbest/Italy/Veneto/Mestre-hotels.html
indescribably Seville
http://www.hotelsblog.info/keen_Portugal/orache_Lisbon
Coast/indescribably_Lisboa_1.html