Domestic Discipline Japanese Style
Some interesting amateur spanking sites from Japan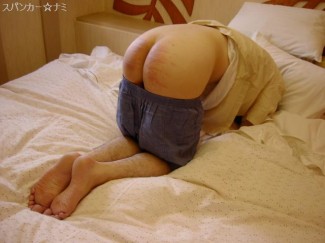 I am always fascinated by spanking sites that have a sense of realism to them. I like nothing more than to see real life domestic discipline videos, that were not filmed for commercial use, but for private viewing. Several months ago, I ran across several sites that fit nicely into this category. While in Japanese, one of the sites has recently began some creative translations into English. From what I can tell, the three sites below all are about a young Japanese woman named Yumeno who seems to be punished on a regualr basis. There are picture galleries as well as some videos, but her face is hidden throughout. If you can read Japanese there are also journal entries that relate to her punishments. The videos are sometimes difficult to find and are often tucked into some of the picture galleries. There are some older videos that are no longer online that show some of the hardest domestic canings I have ever seen.
http://chiba.cool.ne.jp/spanking/
http://yumeno.cool.ne.jp/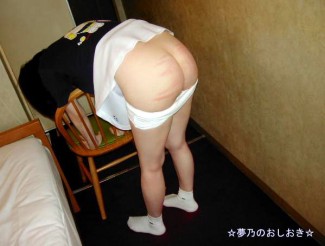 I have also found an interesting F/m spanking site that is also an amateur Japanese site. This site features a young Japanese woman who spanks and there seems to be several different men who report to her for a punishment. All of the later galleries feature videos. Some of these punishments are quite severe and she really goes to town with a wooden bread board as a paddle.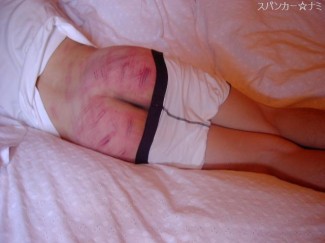 http://nami.web.infoseek.co.jp/
The last gallery on this page, number 29, features her giving a long a thorough punishment to a young asian woman. She canes, paddles, and handspanks this young lady invarious states of dress. Hopefully we will see more F/f videos on this site, I found the punishment of this young woman to be one of the best video series I have ever seen produced by amateurs.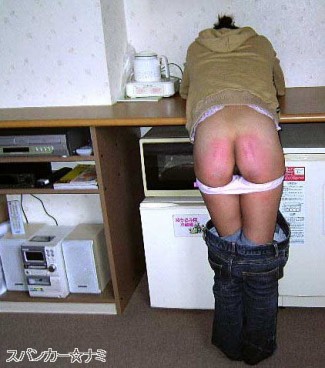 Comments: