Girl Next Door Spanking
Seeing the girl next door being spanked
There are many girls out there that bare there bottom and get spanked on camera for our enjoyment. As with mainstream porn, I think many of us are attracted to the scenes that involve girls with a cute "girl next door" look. There is something extra atractive about seeing girls who look like they have no business being involved in the adult entertainment industry. A recent addition to Realspankings.com that falls into this category is Rachel.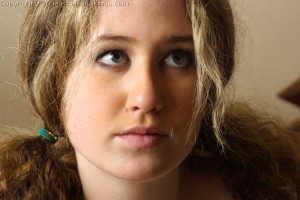 She has that look that defines the girl next door. She does not llok like a super model, nor does she have that "titty dancer" look that you most often see of girls in the adult industry. She simply has a sweet and innocent face and a beautiful body that leaves an impression on you that lasts. She is so cute, it is hard not to feel sorry for her as she presents her bottom for punishment. It took very little time for Rachel to be an instant success with our members and there is no doubt it is her girl next door look that is causing all of her attention.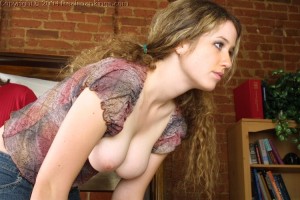 Comments:
Rachel has since dissapeared from RSP.com. Does anyone have any idea if she has appeared on any other sites?? She is by far my all time favorite!
Posted by on 05/04 at 04:51 AM |
#