By Request- more sorority girls paddled
Ok, it seems from the e-mails and comments that you all begin to go through withdrawls, if you have to go too long without some sorority paddling action. Here are some pictures that are mostly swats taken at parties, and not official sorority functions. Picture #3 had the caption "waiting for the pledges", but there were no paddling action pictures to go with it. As always, click the file name for a full-sized version, and click the "MORE" link for the rest of the paddling pictures.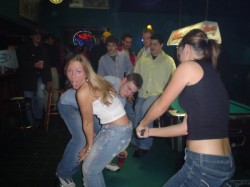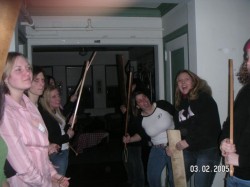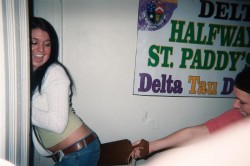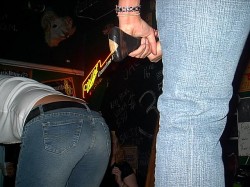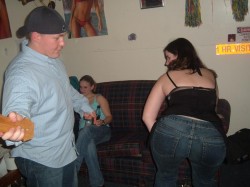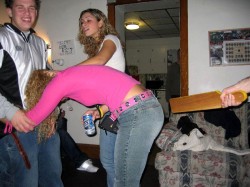 Comments:
omg- best website ever
i want to be paddle by soroirty girls to and there paddle lol when and where do i have to report to them
Those sorority girls getting paddled, and paddling each other... I'm so thankful for the pictures... the poetry of reality... erotic internet at its very best... if you love everything in regard to c.p., and I do. Thanks again. Your site is top quality, b.t.w.
yes this stuff goes on alot more than what people think or what the gals will admit to. my cousin's volleyball team has a severe paddle initiation, I saw the pics - the girls pull their sweats/shorts down and do it bare and hard. there's always a few that get singled out, or someone has a grudge, and they get hazed alot harder. some of them cry though and then I think its out of hand, but they choose to do it.
Lets see those pictures lorax please!
YES!!! Lorax, what about showing the pictures.
Tony E
Look at paddle_at_parties2.jpg

It looks like her shorts come up an show a bruise on her bottom!