The Spanking Blog
This is an adult site dedicated to the exploration of spanking between consenting adults. The main focus is on disciplinary spankings portrayed in various spanking videos and pictures, with sample pictures and reviews of the spanking content. The most recent blog posts appear below, and the free spanking picture galleries on this site can be found on the menu on the left. All spanking content on this site is free, and any link leading you outside of this site is clearly labeled as such. You must be 18 years or older to view this site.
[ Saturday, February 09, 2013 ]
Forced to grab her ankles for a punishment spanking
I am such a fan of having a young lady assume the position of grabbing her ankles for her spanking. It accomplishes many thing in adding to the dynamic of a proper punishment. First, it is a very intimate position that most young ladies do not find themselves assuming on a very regular basis, if at all. It exposes them in such an effective way to make them feel very vulnerable and embarrassed, with more than just their bottom on display. It provides a situation in which they are literally presenting their bottom to be spanked. Just being told to lay over a bed, or bend over a desk, is a much different experience than lifting up a skirt, or lowering pants, baring their pretty bottom, and then grabbing their ankles. It also makes them a more active participant in a punishment that they have earned. Being held in place for a spanking in not much of an act of submission, but having to present their bottom, and maintain such an exposed position helps them achieve ownership of their punishment. It is their behavior that got them there, so it makes sense that they should have to assist in anyway possible. Something else that this position accomplishes is that it pulls the muscles in the bottom very tight towards the surface for their spanking. A tighter bottom means that the sting of the implement is not going to be shielded by a fleshy bottom. They will feel this spanking more, and the effects will be longer lasting, possible increasing the chances for bruising. When a young lady has been very naughty, I highly recommend that she be required to grab her ankles and present herself properly for a long and hard punishment spanking.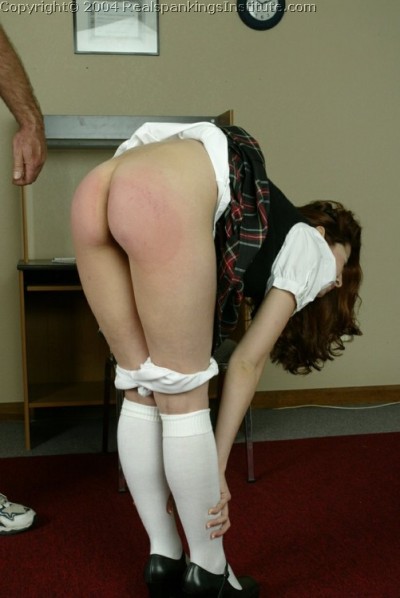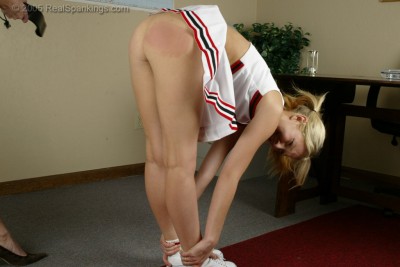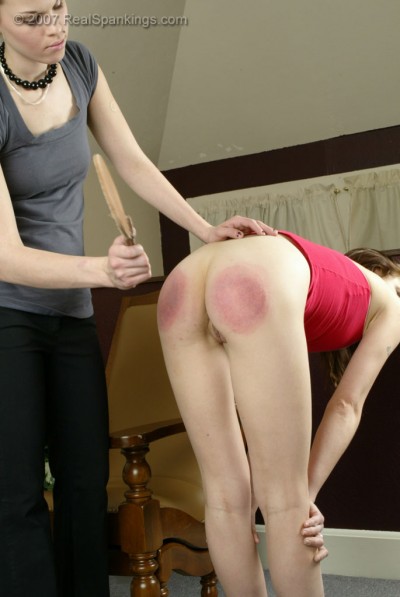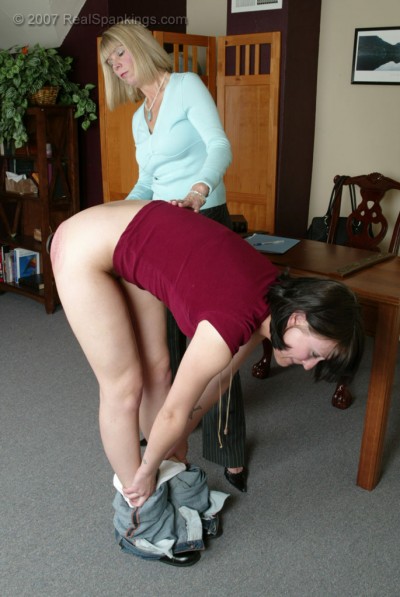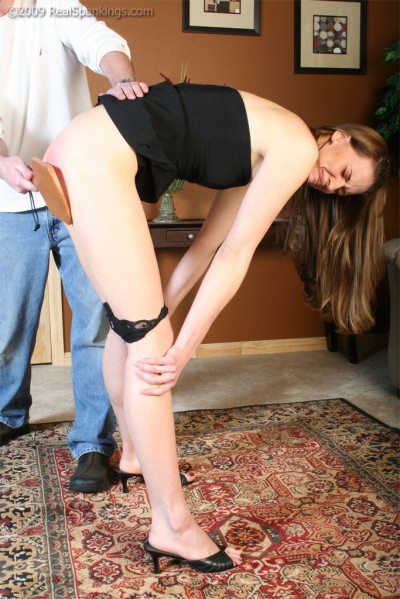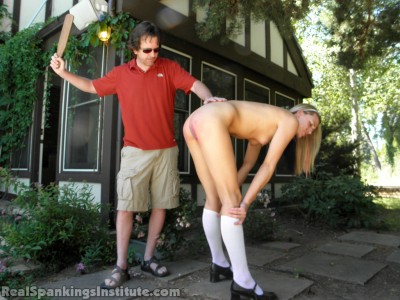 Find me on Tumblr
Many new photo galleries on my Tumblr blog.
[ Friday, February 08, 2013 ]
Firmhand's newest spanking model.
Holy Hell! I have been catching up with Firm Hand Spanking lately and I am in love with perfect bottom of one of their newest models. Her name is Jennifer Torrance and she just has the most perfect, round, shapely, spankable bottoms I have ever seen. I just watched all of her videos and she is fantastic. Here is a peak.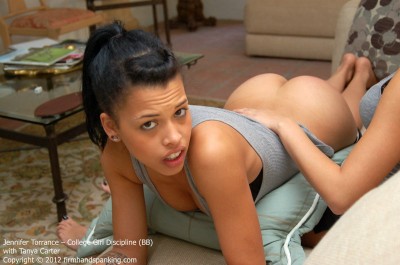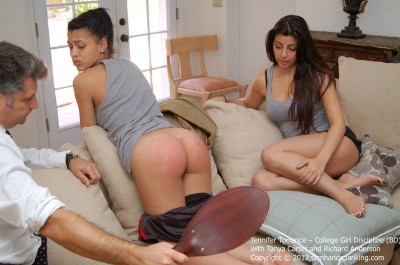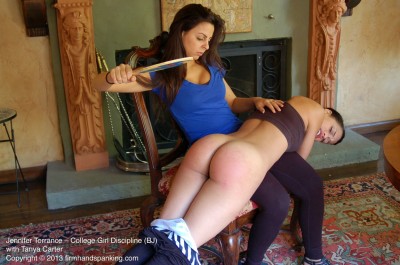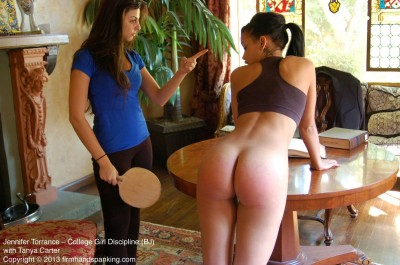 You can visit their site Firm Hand Spanking to preview more of their beautiful girls.
[ Thursday, February 07, 2013 ]
It is better to bare a bottom
Schools do not allow corporal punishment to be applied on the bare bottom, but if they did, I am sure we would see less discipline problems. Luckily, at RealspankingsInstitute.com, I make the rules, so a bare bottom is pretty much a requirement. Plus, it makes it so much easier to tell if you are doing a good job or not. If it is a minor infraction and only a red bottom is required, then it is easy to know when the job is done. Unfortunately for the young ladies at the Institute, most bad behavior is not considered minor, and rarely do they get away with simply a red bottom. Most infractions require a bruised and blistered bottom, especially when the heavy school paddle is being swung.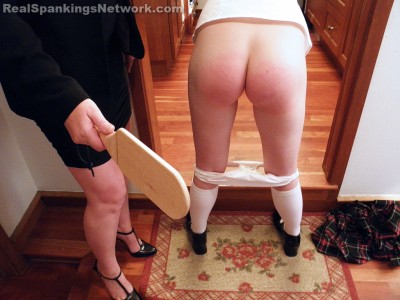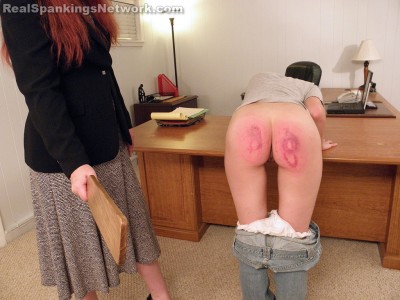 Oh my they need a spanking!
Your behavior on Spring break has been out of control. You girls want to run around and show off your bodies, get drunk, and act like fools? Get your bikinis off, bend over the rail, and we can show everyone what happens when you act like that! Hmmmm, did I just say that out loud?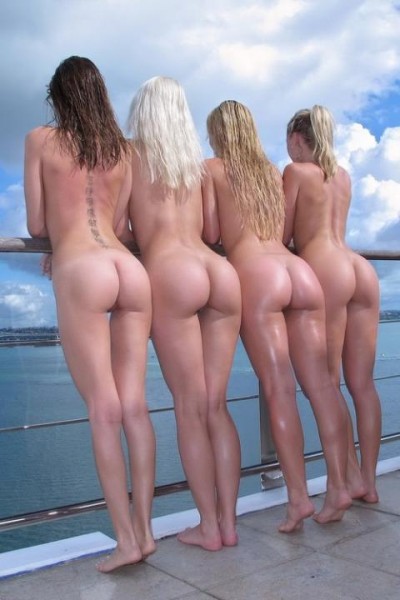 [ Wednesday, February 06, 2013 ]
Severe domestic discipline spanking
There are many couples who practice domestic discipline in their relationships. Typically this is as a result of both of them having a spanking fetish. The problem that often occurs is that this is a couple who utilizes spanking as a form of discipline, used for real life offenses, but the person being punished, to a certain degree, likes to be spanked. This poses a problem in that the punishment itself is often something desired by the person in trouble. One of the most effective solutions to this problem, is an increased level of severity of the spanking administered. Yes, it is still a spanking, and on many levels the naughty young lady might have fantasized about this moment. However, if the spanking is administered in a very severe, yet still safe manner, she will find herself bruised and sore for as long as a week. After the actual spanking, when the endorphins have left her system, she is simply left with a very sore bottom. What might have had a sensual element for a few hours, quickly just becomes pain and learning. If we really want to eliminate undesirable behavior, using a spanking for someone who likes to be spanked, this is generally the best course of action. Remember, it needs to be done very safely, but a very bruised bottom, and maybe even bruised thighs, leaves a long lasting impression that will continue to teach a lesson for many days to come.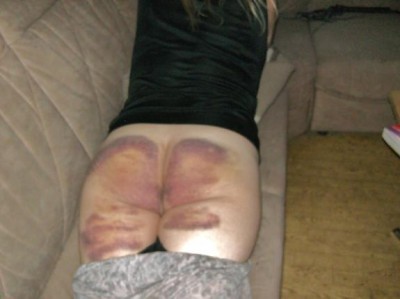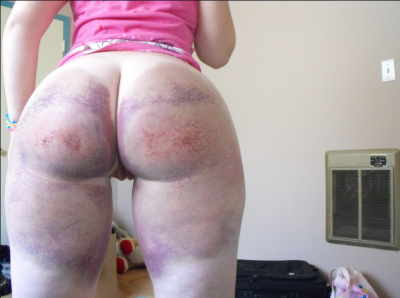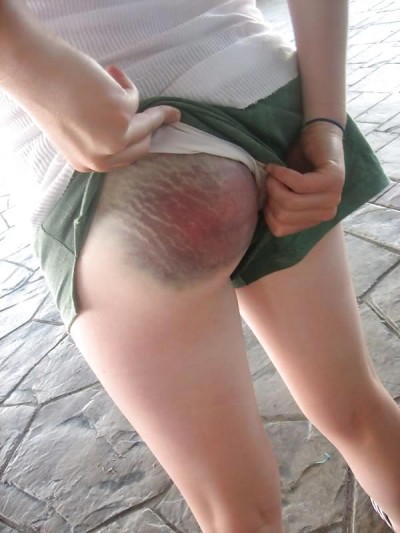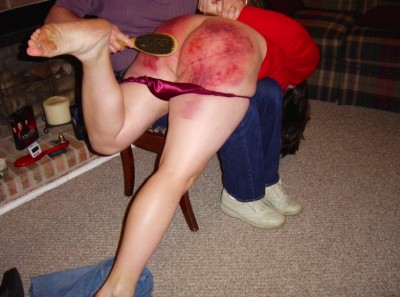 Sometimes a spanking can't wait
There are the moments in life when a spanking needs to take place on the spot. It does not matter where you are, who is watching, or anything else...pants must come down and a bottom must be spanked.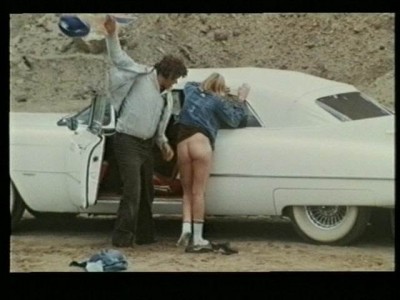 [ Tuesday, February 05, 2013 ]
A blistered bottom with a heavy leather belt
It is accessible, effective, and gets the job done. If you grew up in the South, you already know what I am talking about…the belt. There is a belt in every household, and when it starts to come off for anything except undressing, it makes an impression. Often then belt that is currently worn is used for spanking, in some homes, there is a very special belt that is used exclusively for punishments. That belt is easily recognizable by the crease that exists right in the middle. The most effective belts are the heavy leather western style belts, which are often much thicker than a typical leather dress belt. A belt such as this, not only provides a lot of sting, it can hit with a thud, really bringing the point home. This is important if the spanking is being applied over pants and not on the bare bottom. Pants help to shield from the sting, so a heavy belt that hits with a little weight is more effective. Because the belt does not leave as lasting an impression as a paddle or a hairbrush, it should be applied as effectively as possible. Unlike the paddle, 5-10 strokes will not get the job done. A proper strapping should be measured more in duration than how many strokes are applied. A minimum of a minute should be the starting place, but the overall effectiveness is measured by the young lady's reaction. Tears should be the goal from the 1st stroke and the punishment should continue long and hard until tears have been achieved. Once the naughty young lady is crying, another full minute of strapping should be applied to her sore bottom. The goal is a very sore bottom and a young lady who will be on her very best behavior for weeks to come.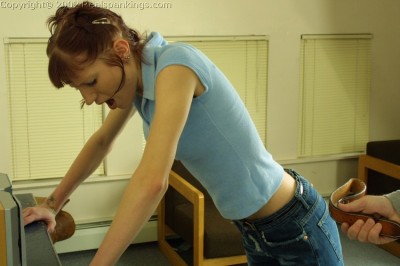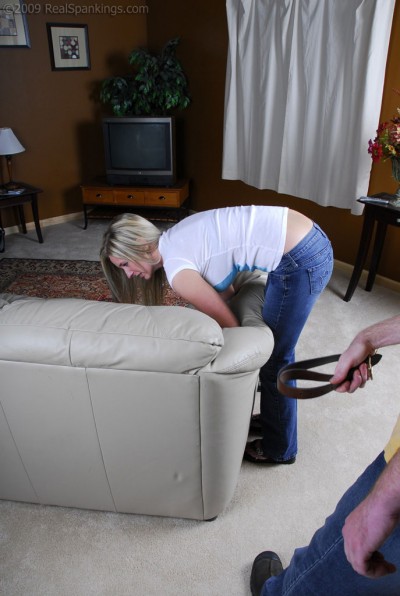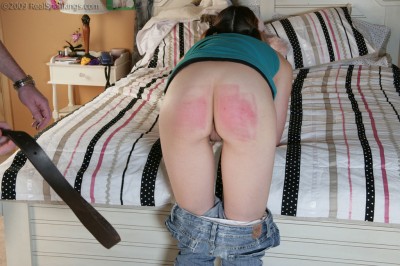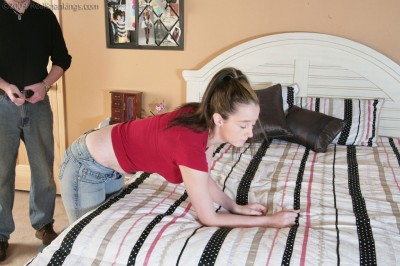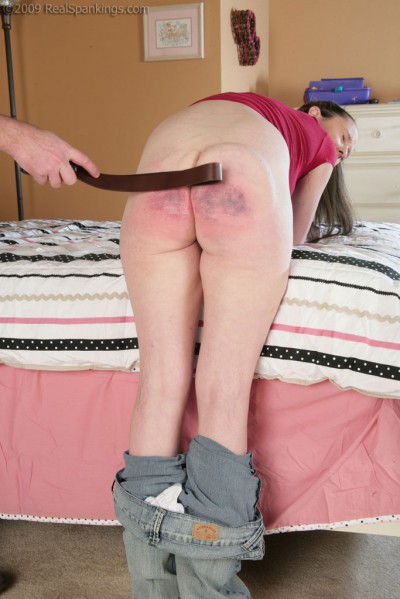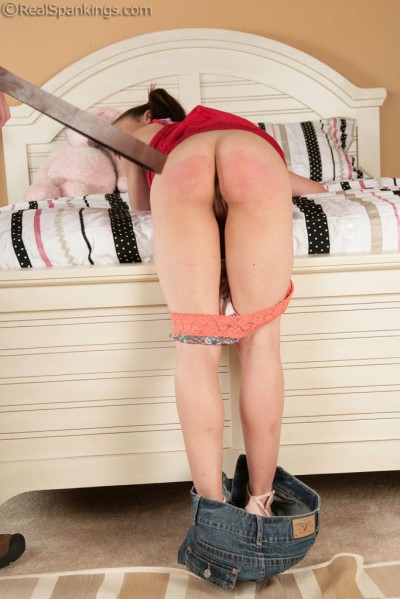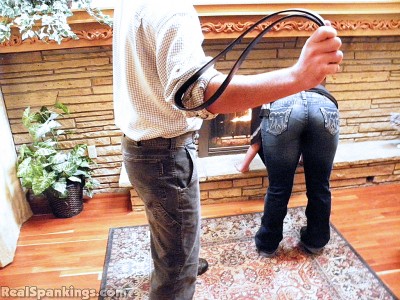 A wooden school paddle gets the job done
So if you have three young ladies who are in quite a bit of trouble and need to be punished, what is the best way? We are not talking about just a simple spanking for a small infraction, we are talking about a very real punishment spanking that will not only be remembered for days to come, but will be felt every time they sit for a week. Lets face it, teen girls tend to have very selective memories and sometimes a longer lasting impression needs to be made. the pain of a handspanking is pretty much over as soon as the last smack lands. After a handspanking, their bottoms are simply left with a warm glow and maybe a little stinging. But to achieve the results that I am discussing, sometimes a more effective implement is required.
Nothing leaves a long lasting impression like a large wooden school paddle. With as little as 10 well placed swats, on the lower part of the bottom, will assure that a young lady learns a real lesson. Take a look at the ladies in the picture below. Is there any doubt that their bottoms are sore? Do you think that an hour later that the memory of their punishment will have faded? Not only are their bottoms sore, but they will be even more sore the next day, and that is what we are looking for. Each time they sit for the next 5-7 days they will be reminded of their bad behavior and you can cont on the fact that they will be on their very best behavior for months to come.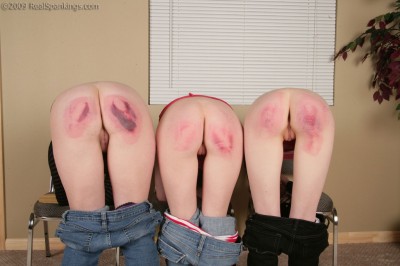 Corner time
Corner time does not always need to take place in the corner. It can be an effective addition to any punishment and can be utilized in so very many ways. This young lady was required to strip fully naked, and simply stand at attention. Being 18 years old, and being required to be fully nude and on display for a male administrator, is a very embarrassing moment for this young lady. She is trying her best not to focus on it, but all she can really see is the Scottish tawse on the desk that is about to be used on her bare bottom. A little nudity, a lot of embarrassment, and a blistered bottom equal a very effective punishment.