Waiting for her spanking
Sometimes it is best to give a young lady some time to think about what she did before she is spanked. This young lady had to pull down her bikini bottoms, present her bottom, and then wait for several minutes. She knows it will be a paddling and she has more than enough time to consider how much it is going to bruise her teen butt.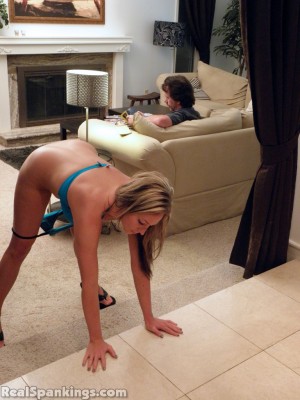 Comments:
Damn what a hot scene suspended in time. Sometimes it's nice to just stop and conjecture as to what might happen next.
Posted by on 02/27 at 12:04 AM |
#