Using Embarrassment to enhance a spanking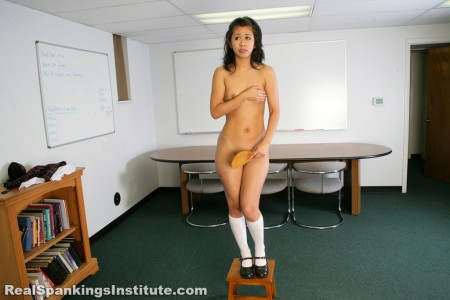 As someone that administers frequent real life discipline spankings off camera, I am always looking for ways to enhance the overall value of the punishment. While I am highly selective as to who I will meet for private discipline, meaning I only spank those who are really looking to make life changes, clearly just about every woman who comes to see me has a spanking fetish. Yes, they are really looking for a punishment that will not be enjoyed and may actually lead to a change in behavior, but on some level (many really) what they are coming to me for is something that they have and will continue to fantasize about. I may blister their bottoms in such a way that sitting is quite difficult, but that does not mean that they will not masturbate to the thought of all of this taking place.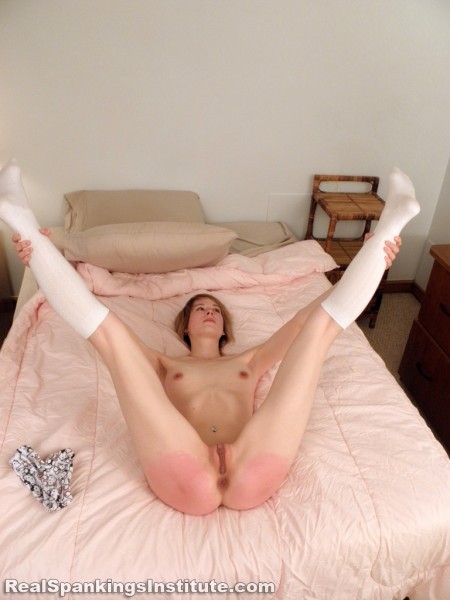 Something that I have found to be very effective over the years, and something that I use almost every time to enhance a punishment, is embarrassment. I need to be very clear that I am not talking about humiliation. I do not talk down to anyone that I punish, I do not call them whores, I do not make them beg or crawl, and they are generally treated with a greater respect than they are probably even used to. I am very polite and I use please and thank you throughout every punishment. I can accomplish all of these things and still utilize embarrassment as a part of the punishment. While most of the women have fantasized about many aspects of the punishment, they tend to focus on being in trouble, the lecture, being told what to do, and eventually being spanked. They might even fantasize about baring their bottom for their spanking, but I do not think for many women that they consider the effect that nudity and embarrassing positions can have on the overall punishment experience.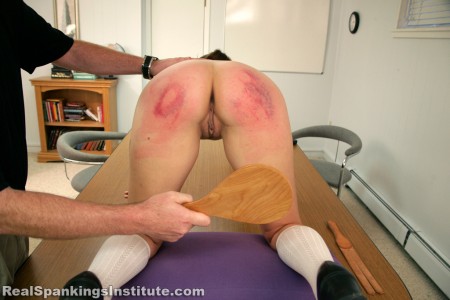 I can honestly say that around 75% of the private punishments I administer, especially if it is her very first time to meet me in person, begin with full nudity. Yes, there are some women who are exhibitionists and find some excitement with being naked. But the majority of women out there, are not all that comfortable with their bodies and go well out of their way to not be naked in front of others. Maybe after some time with a partner they know and love, nudity might become a little more comfortable, but for some women, they do not even get fully naked in the light with their husband. I know many women who do not get fully naked in a women's locker room and prefer to change in a stall. In general, being fully naked in the presence of someone else, especially someone that you are not intimate with can be very uncomfortable…perfect. Uncomfortable is exactly what I am looking to provide. I want the spanking to be uncomfortable, the positions to be uncomfortable, her bottom afterword to be uncomfortable, and if I can make just being in the same room with me, prior to any discipline actually taking place, uncomfortable, then I will do that every time.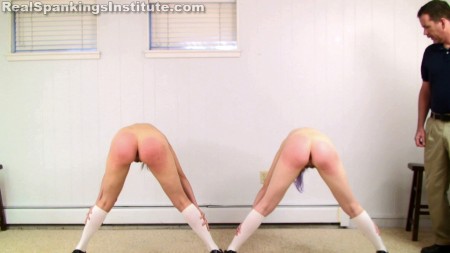 Typically, as I live somewhat secluded in the mountains, I will meet someone prior to going to my place, and they will ride along with me. I keep the mood light, I do not try and be all Dom like, as I do want her to feel relatively safe. There is no talk about her behavior, what is coming, or any of that, we typically talk about how her flight was, or any issues with a rental car, or travel. But once we get to my home, as soon as we walk into my great room, I politely say "OK, if you could please remove all of your clothing now". This is such a very powerful statement and it accomplishes so very much. First, it shows that we have started and that I am very much the one in charge. Outside of jail or a doctor's office, there is no situation in life when someone can demand you strip naked, but once she has entered my house, for the purpose of a consensual adult punishment, reality begins to change a little. The response is almost always the same, it is generally "what?", or "I'm sorry?" as if somehow they did not hear me correctly. I inform them that I know that I spoke very clearly and loudly enough for them to hear me, so if they are somehow, with that response, implying that they did not hear me or do not understand, than I will take that as the same as a lie. Then once more politely, "you heard exactly what I said, now get it done".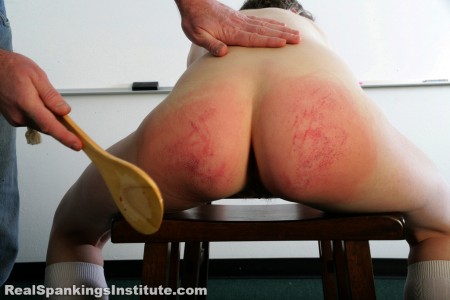 All of a sudden their punishment just got very real and something that was probably not part of their fantasy, and something that is about to be horribly uncomfortable and embarrassing, just became reality. This means, we are off to a good start, as before there is a lecture or a spanking, they are not very happy with the situation and as they go for that first button on their blouse or pants the punishment has begun. With shaking hands the process eventually begins as she finds herself horrified to be slowly getting naked in front of someone that she talked to in person, for the very first time, less than 30 minutes ago. When her clothing is all off, generally with her trying to hide her privates behind her hands, I typically take the clothes and move them to another room. The removal of her clothing helps her feel even more naked and embarrassed as there is not even the security of knowing where they are. I often return with a small wooden stool, only a couple of feet tall, and place it in the middle of the room. She is then asked to stand on the stool and to fold her arms behind her back. Being fully naked, becomes FULLY NAKED when she steps up onto the stool and can no longer try to hide herself. Faces will be flush with embarrassment and she will feel as uncomfortable as she ever really has in her life.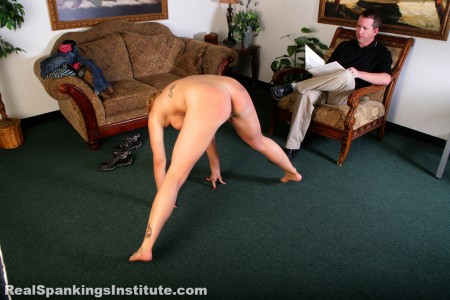 This is how the punishment begins and now we can get on to all of things that she probably imagined. We discuss her behavior, as detailed in our correspondence, what the punishment should be, changes she will make in her life, etc. Regardless of how this goes, for the duration of the discussion she is going to be acutely aware of how very naked she is. It is not going at all like it did in her fantasies and all she wants is to not be naked and on display in front of me. But the reality is, this is the least naked she is going to feel for the duration of her discipline session with me, as I am going to take full advantage of her insecurities being nude and use them to their fullest.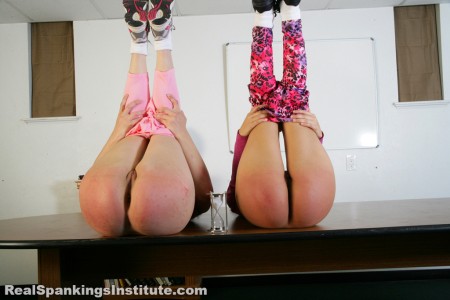 There will be many positions that I will choose to spank her in because they are very functional and will allow me to apply whatever implement I have chosen in the most effective manner. But there will also be many positions that I will chose, for the express purpose of making her feel even more naked, vulnerable, and exposed. I am going to have her vagina and butthole on display in a manner that she has never known. I will take her to a brand new level of embarrassment when I have her hop off the stool, turn around, spread her legs as wide as she can get them, and then have her grab her ankles. I will then have her arch her back a little, and bend her legs slightly, so her privates present ever better. She knows as she assumes this position the view that I now have. I do not care how comfortable she is with her body and being naked, this position is as embarrassing and uncomfortable for any woman.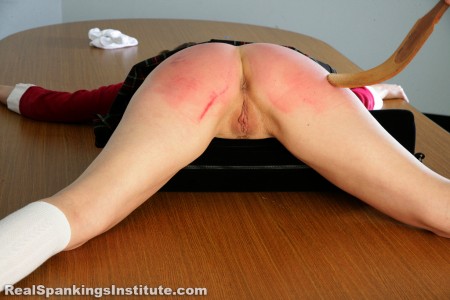 There may be positions she is made to assume, that she will not even be spanked in, she will be placed in that position strictly for the embarrassment factor. I will also spank her in positions in which are not even really the best position to spank someone in, and is being done just for the added exposure. There is nothing really all that functional about the "diaper position" except that it is very embarrassing to be spanked that way. In her daily life, the amount of modesty she chooses at any given moment is completely up to her, but here, as a result of her behavior, modesty is no longer a right or a privilege, it is now for me to decide. My choices are going to be based on what is the least comfortable and most embarrassing for her and visual access to everything that she covers on a daily basis will be a must.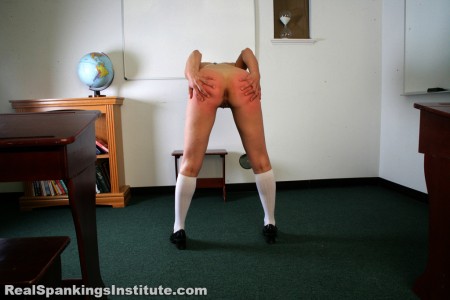 The sky is the limit and there are so many ways to accomplish this goal. Typically, when her bottom is higher than her head, you will create a more exposed and embarrassing position. Obviously, the more spread her legs are, the more on display all of her intimate areas will be. Often instead of having a young lady bend over a chair, I will have her straddle the chair. When you combine the two, with a young lady bent as far as possible, and spread as far as possible, you create a very uncomfortable situation for her. Just as with a spanking, there are situations in which whatever form of punishment you are using needs to be made more severe. Take a young lady, which is extremely embarrassed about being naked at all; have her bend over, with her legs spread wide, and then add to the severity by having her reach back and spread her butt cheeks as wide as they will go. Or we can take the diaper position, with her on her back, legs in the air, and require her to spread her legs.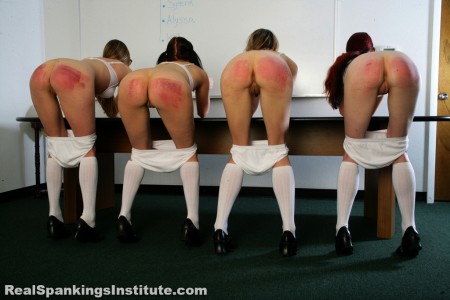 This added embarrassment does not need to end after the spanking is over, as it is easy to bring the same dynamic to corner time before, during, and after the spanking. There are many that are almost grateful for corner time, as it means the spanking is finally over. But if the position is chosen correctly, the punishment just continues along with the embarrassment. I often chose an uncomfortable position for corner time, but exposure adds so very much. I always make sure that when this takes place, that her most exposed and private areas are pointed directly where I will be sitting for her time for reflection. I want her to feel my eyes, as her womanhood if on display.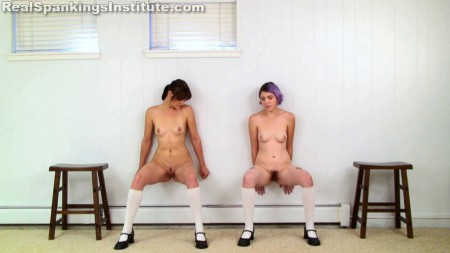 All photos in this post come from recent video shoot in the member's area of RealspankingsInstitute.com. If you like the added embarrassment of fully naked spankings, girls put in exposed and uncomfortable positions, I suggest you take a look at the trailers below from our new, two part, HD PPV movies that deal only with this exact type of punishment. These movies are available for download at our Spanking Library Store
Comments: