Top Rated at Realspankings.com
At Realspankings.com, not only can you rate each scene, but you can sort the scenes to view the 500 most popular. This morning I looked through the ratings to see what you all are looking at and enjoy the most and it seems there is a trend. The two things that seem to be the most popular are videos in which there is a zoomed in camera on the face, and scenes in which there are real tears. Additional popular scenes include anything with Sarah, wooden paddle spankings and the "school swats" series, and of course the most severe scenes. Thanks to all of you for rating the scenes in the member's area of Realspankings.com, it really helps and allows us to film more scenes such as those that rate the highest. I guess I better get busy filming more "School Swats" and "Faces" in the new studio.
Here is your current top 5:
"Sarah's Strapping"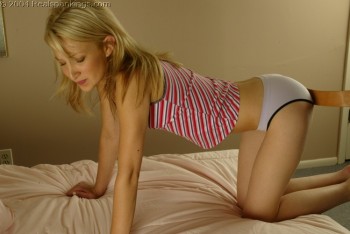 "Faces XIV", Kathy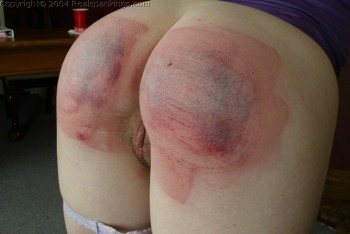 "Faces XVII", Kathy & Michelle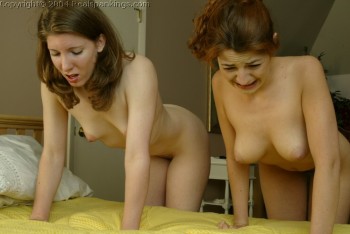 "Faces", Jackie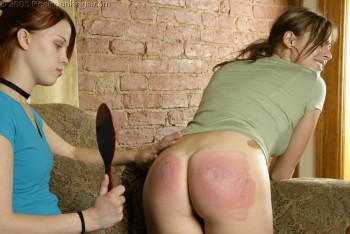 "Faces XIII", Donna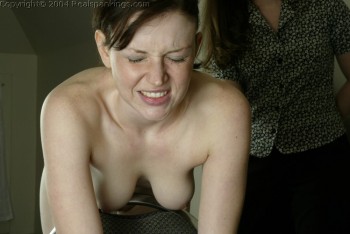 All images come from the videos in the member's area of Realspankings.com one of the many sites included with the Realspankingspass.
Comments:
The Faces series has always been my favorite.
"Faces XVII", Kathy & Michelle, is absolutely splendid. I hope we see more of Michelle when the new studio opens it's doors.
A very nice review here, Mr. M.
R.
agreed. The faces series is great. Kathy and Donna are my two favorite RS models, though that is like saying which denomination of money is your favorite. They are all great!
I agree, faces VII is also one of my favorites. I do like them all though.
I love the whole idea of the Faces series, but I think it runs second to School Swats. I'm still waiting for that DVD compilation to appear.
Don't forget bare bottoms! Of the twenty scenes on the top rated page, every single on of them has a bare bottom, most of them have the models spanked on the bare bottom. What does that tell you? More bare bottoms please!
Oh, and don't label things "bare bottom" when the models are wearing thongs through the whole scene. None of those are in the top 20 for good reason.
A grimacing or tearful girlie face is a delight, especially if accompanied by a pair of large, bare, swinging tits.
And a final quick comment to agree with Bob. Thongs: no. Nudity: yes.
I love the Faces series and would certainly like to see more of them, especially ones with tears. Sami's is one of my all-time favorites and I hope it will be re-mastered soon. In fact, I hope all the Faces series is re-mastered as a priority.
Great to have you back on the sites. It's been a long time.