Tiny teen bottoms in need of a proper spanking
We all see it every day, teenage girls walking through the mall or in the park, showing off their little butts. You can pretty much guarantee that there is no the way that they left the house that day if their parents were home. With Facebook, Instagram, and video chat, it is also becoming quite common for these young ladies to show off their bare assets to whoever happens to be on the other end of the phone or computer.
Many are learning the hard way that the images and videos that they are choosing to share, are not quite as private as they wanted it to be. There are entire website dedicated to ex-boyfriends posting sexy pictures of the teenage girlfriends. These young ladies are learning the hard way that about privacy and as a result the pictures of the petite little butts are being spread around the internet for everyone to see.
If parents were more aware of the little short shorts that their daughters are sneaking out of the house, to change into later, I guarantee there would be more bruised bottoms all around. If parents also knew that the little cameras in these girl's cell phones, tablets, and computers were being used to broadcast their butts around the internet, I believe that the family paddle, or dad's belt, would used much more liberally.

So when this young lady sneaks a tiny little pair of shorts out of the house in her purse, so she can show off her little bottom in public: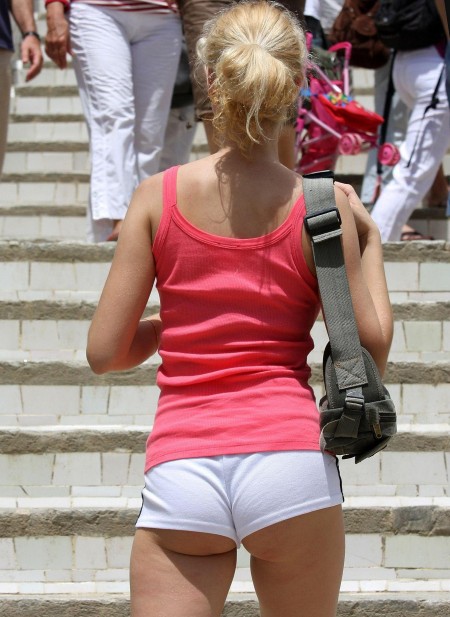 and her dad catches her, and takes her home and wears that little bottom she was showing off with the paddle, then she might just choose to dress a little more appropriately in public.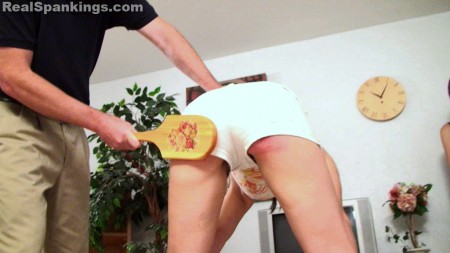 Or when these two young ladies thought it would be cute to show off their asses for a picture on Instagram: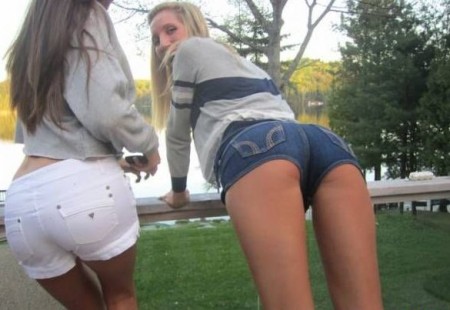 and then dad decided to have them pull those shorts down and tears their bottoms up for a while with his belt: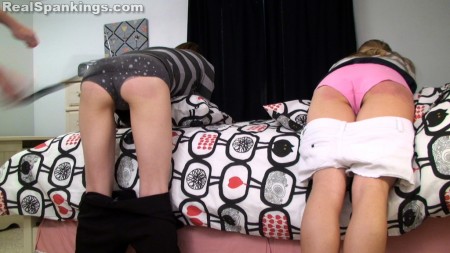 I believe that modesty and a more ladylike way of life would be restored.
Comments:
If more husbands and boy friends would start giving these ladies the attention that is needed by putting them over their knees and spanking the ladies underspanked fannies, then, perhaps, the bold and brazen young women would not be so quick to show off a bruised, red, very sore pair of saucy bottom cheeks as they do.
Posted by on 11/28 at 10:56 AM |
#