Spanking Model Profile- Macey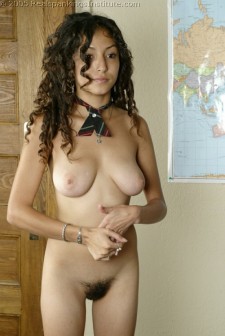 Occasionally, the spanking world is blessed with a woman of true beauty and for my sites we are lucky to have Macey. For me she is the definition of natural beauty. Her smile makes you melt, her breasts are naturally amazing, and did I mention her bottom...oh my! As a man who likes a woman fully shaved, I must admit that she even makes full growth look more attractive than I thought possible.
Macey is a rare find in the online spanking world and she came to us a spanking virgin. In her punishment profile on Realspankings.com you will see her get naked and go over the knee for her first spanking ever. She currently has two scenes with pictures and video on Realspankings.com and additional four scenes on RealspankingsInstitute.com. You can access all of her scenes with one membership through Realspankingspass.com. Click the "MORE" link below to view more images of amazing Macey. One thing to note when looking at the pictures that I find amusing, is that her body is so amazing that in just about every picture in which whe is made to get naked, even the lady spankers can't help but check out her body.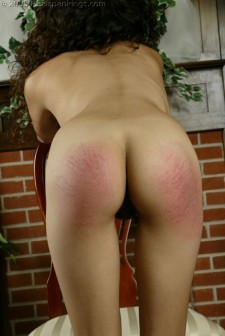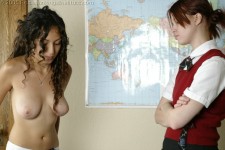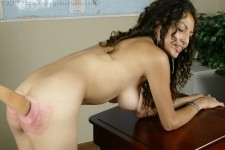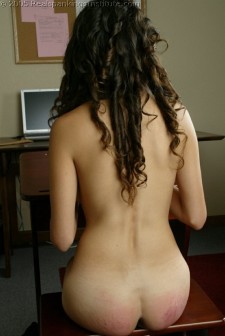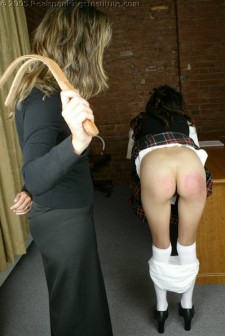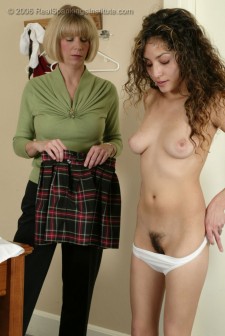 Comments:
Thank God the Blog is back!! Macey is one of the prettiest new models I've seen in a long time. I appreciate her full bush.
I'm glad to see the Blog back as well as Macey for more.
Yes, Blog has been interesting reading and I hope there is more to come "SOON"! As for Macey, she truly is sweet and like blog I hope there is more writen about her as well.