Sorority Butts Feel the Paddle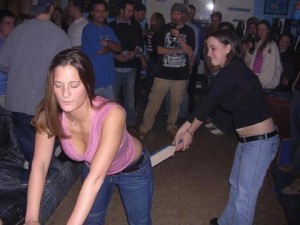 More random sorority spanking and paddling pictures. Click the "MORE" link to view them all, click the file name for a full-sized version.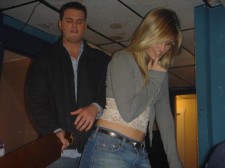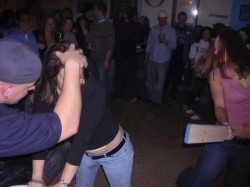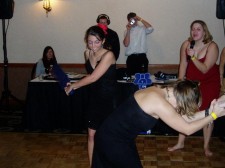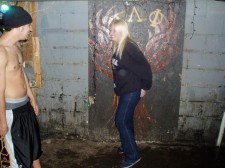 I will post more pictures from the paddling below in which this sturdy young lady bends several sorority hotties over for some serious swats.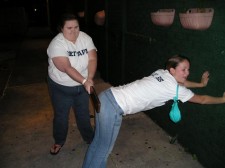 Comments:
More great pics. And the woman giving the swats in the last pic is perfect. She's a ringer!
The Omega Mus! I'm surprised there is a fat chick and a hot chick in the same sorority . . .
Please keep these great pic's coming. I check your blog every day in hopes of finding more Sorority paddle pictures.
Thanks so much,
Tony
sorority_paddle_spanking5.jpg is one of my favourites.... see the sparks flying between their eyes... they're in love! Exxcept it wasn't an arrow from cupid... it was a hot stinger to a round bottom that did it..
I do believe that big girl could give me a few good swats.
I like the top pic in this latest update the best. The girl on the receiving end looks like she's enjoying her paddling in kind of a stoic fashion.
Thanks again for all the great pics, Mr.M!
Razor
Man, LOVE that last photo, with the cutie giving up her snugly-packed, pocketless lowriser clad backside to the big girl's bottom-blasting paddleboard. Mmmm...
My favourite is the spanking 3. I love be submiss!!! I need to know one DOMME!
Chris
quie ero perteneser a este grupo saludo y gracias si me pueden tradusir los mensajes en español mejor gracias
wow love to spank both their ass cheeks with he paddle
wow that girl can spank my bottom if i can spank hers
sorrity buts feel the paddle
that girl paddling the other girl
wow would love to spank her back side
and she could spank mine