Please go get my paddle
Maybe it is a life long spanking fetish that brings these thoughts into my mind, but this girl assumes this position just a little too naturally. Maybe it is the position she assumes in a Deep South school when she is sent to the principal's office, maybe she still assumes it at home for a dose of dad's paddle on her bottom. Maybe she has lacked a good spanking her entire life and presenting her bottom this way, to the 1000 people watching her, helps fill a little spanking void in her life. Maybe her perfect little ass, in those tight little shorts, presenting her bottom so wonderfully, just brings out the perverted spanker in me...nahh that could not be it.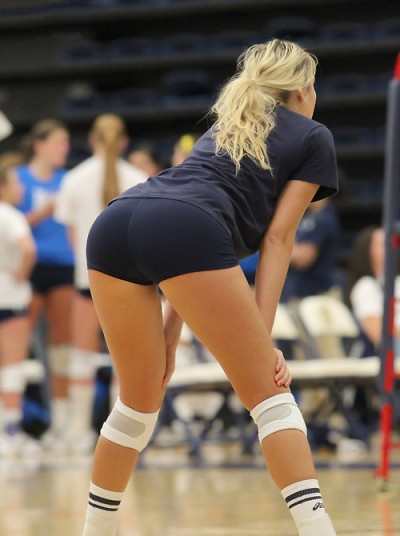 Comments:
Holy Hell!
What a great shot. She even has knee pads on as well. Think of the variety of positions she could be safely put into for an olde fashioned lesson in discipline.
Nice find here MrM.
Razor
Posted by on 02/26 at 11:40 PM |
#