Naughty Teens skip school and pay the price with a bare bottom strapping
Scene 1 & 2 from today's shoot. Monica and Lila decide to skip school today and have a little fun...including smoking a little pot. They were quite surprised when he decided to have lunch at home today. They did their best to cover up the smell with air freshener, but it was not enough. Monica ended up grounded for skipping school and received a severe bare bottom strapping in front of her friend for getting high. Mr. Masterson did not have the authority to punish Monica's friend in the same manner he punished Monica, but that was easily solved with a phone call. In the second scene, once permission was obtained, poor Lila's bottom received te same harsh treatment as Monica's. Afterward, the young ladies compare their marks as Lila admits that she has never been spanked that hard at home. More scene details from today's shoot to follow, including both girls receiving a bottom bruising paddling and Lila's 1st on camera spanking to tears.
Both of these scenes with full video will be included in this month's updates on Realspankings.com. Click any image for a high res version.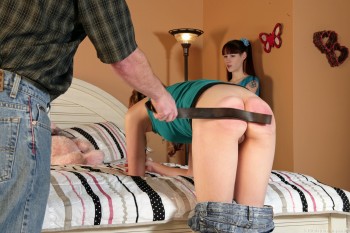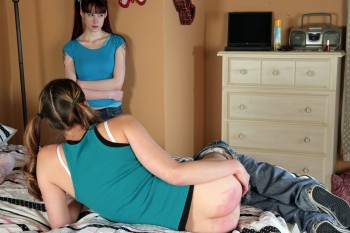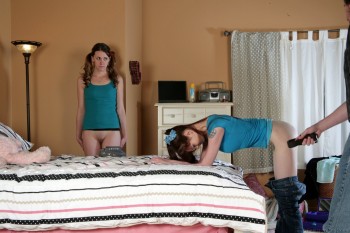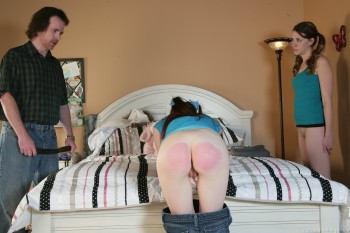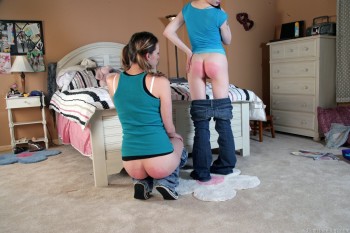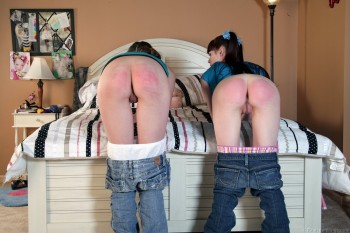 Comments:
This reminds me of the time my father caught me skipping school. He gave me the belt on my bare butt. It was one of the worst spankings I ever got.
More great shots on these videos
http://www.spankingtube.com/watch/020cfb57fec1404c9700/Punishing-My-Wife
And
http://www.spankingtube.com/watch/1ce176ca71fd54fcf428/Paddling-Her-Panties