My kind of party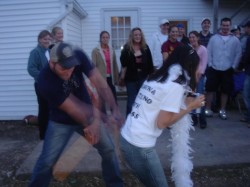 You just have to love a good party in which the girls bend over for hard paddle swats from the guys. Based on the captions that went with these pictures, it seemed that at this particular party it is the custom for the girls that are pledging the sorority to take a few paddle swats from their partner fraternity.
If you look closely at the above picture (click any picture with a title above it for a full sized version), as a result of the slow shutter speed used on the camera you can see both the paddle on its way, as well as actually hitting her butt.
Click the "MORE" link for the rest of the pictures from this party in which each sorority pledge was paddled.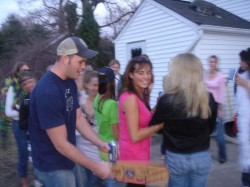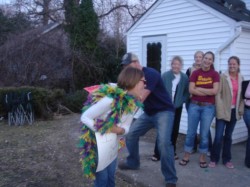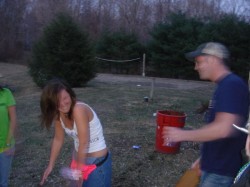 Comments:
nice pic to me it look like the female enjoyed gettid paddle few pic should them with smile on face
where are the captions?
Thank you as always for some great pics. I don't know where you get them all, but keep them coming.
Your the best,
Tony