More Mable….YES PLEASE!
So a couple months ago I told you about one of our newest models Mable. She has now done 16 scenes with us for both Realspankings.com and RealspankingsInstitute.com and she continues to shine as a spanking star. At just 20 years of age, she has so many spanking fantasies that she wants to explore and I am doing my best to cover them all. Most important for her is getting spanked in a very serious manner and leaving the studio as sore as she possibly can be. We have introduced her to heavy wooden school paddles, wooden spoons, heavy prison straps, belts, and on her last shoot, she wanted to explore the switch, which she was sent out to cut and clean herself. She was a little surprised with the switch as I did not inform her that a proper switching includes the thighs. She is also finding very demanding corner time to be quite exciting, so I keep pushing her limits with stress positions, and increasing the time to far longer than I do with typical models. She loves the scenes in which she is made to get naked and put into exposed and vulnerable positions, which is quite clear from the glistening that appears each and every time she is put in one of these highly embarrassing positions. But what she seems to love the very most if having her bottom spanked long and hard so she is left very bruised and sore. She is one of those wonderful models that between every scene I catch her in the dressing room taking bruised butt selfies in the mirror. She loves the bruises so much that she often posts after pictures on Fetlife, for several days after her last spanking to monitor the progress.
Mable is the best model to enter our studio in several years and we cannot get enough of her. She is filming a minimum of four scenes a month with us, and often more. She is already on the schedule for her next shoot and has expressed an interest in a severe caning as well as having her mouth washed out with soap (who I am to deny such a request). All of this loveliness is being captured on HD video with fantastic studio photos. Take a peek below for some samples of her latest scenes at Realspankings.com and RealspankingsInstitute.com part of the RealspankingsPass family of sites.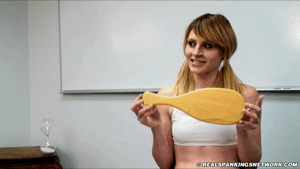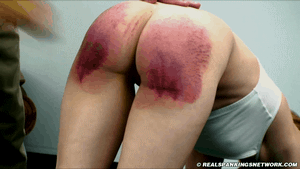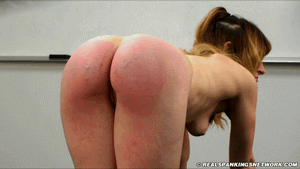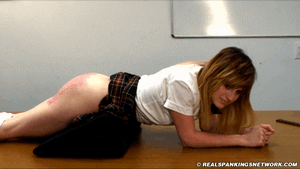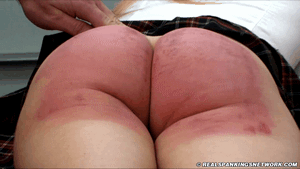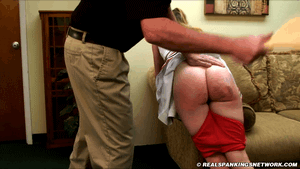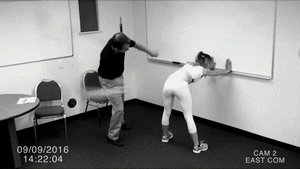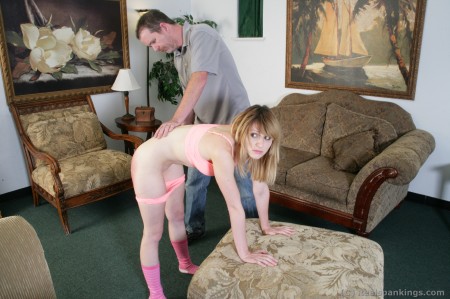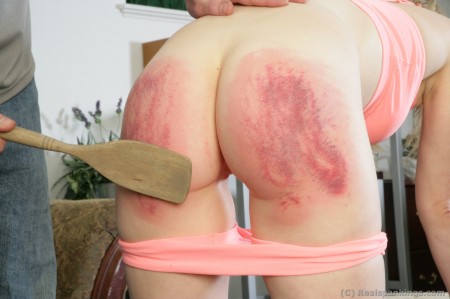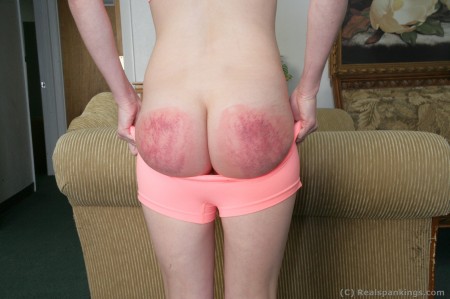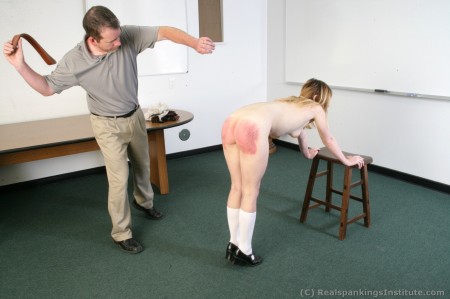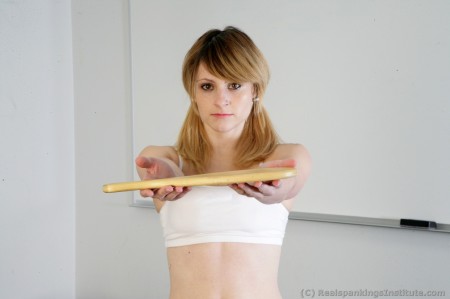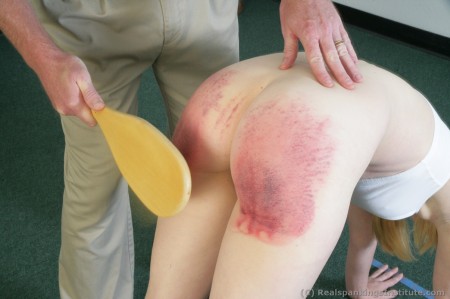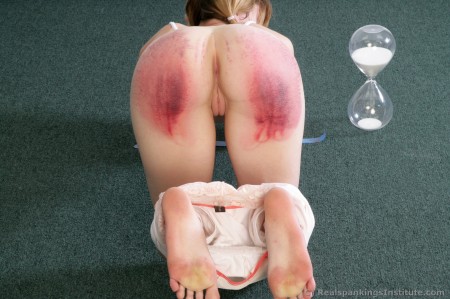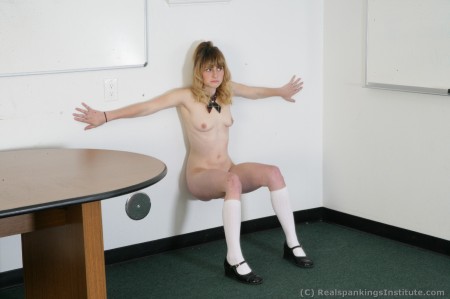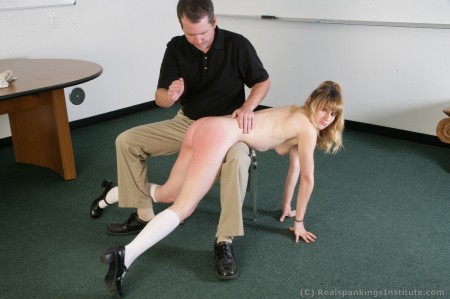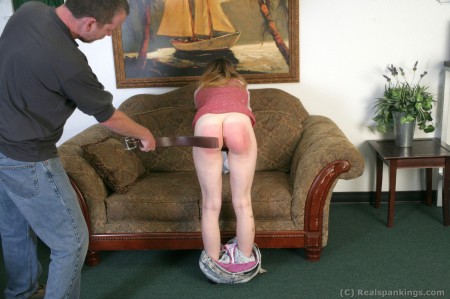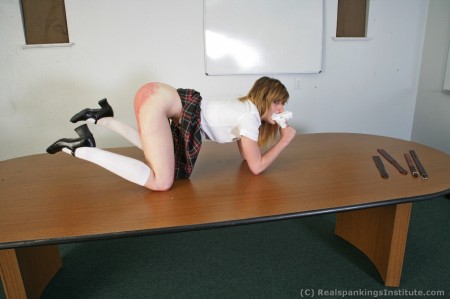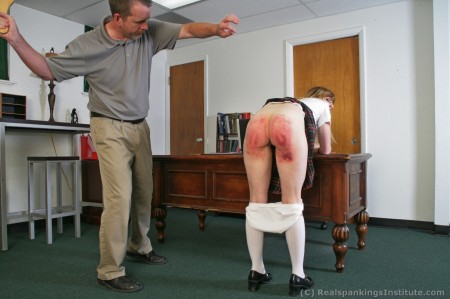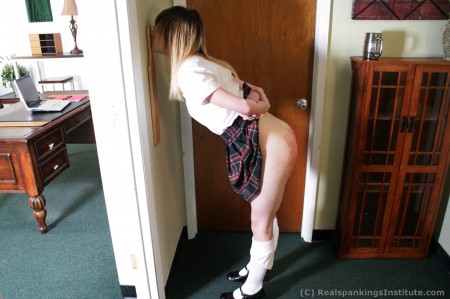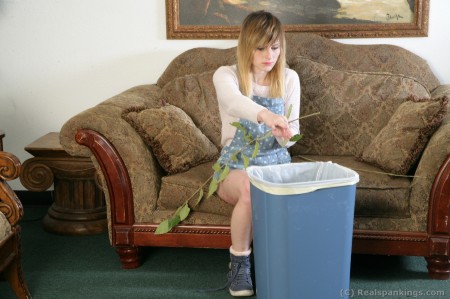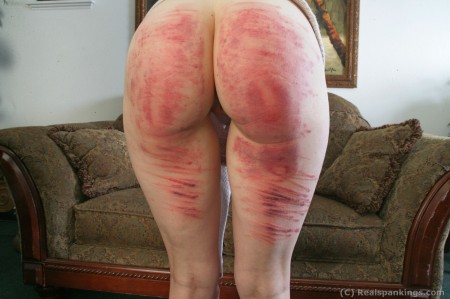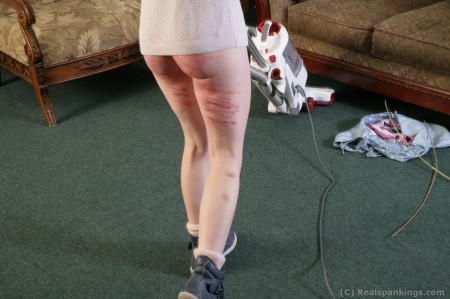 Comments: