The Spanking Blog
This is an adult site dedicated to the exploration of spanking between consenting adults. The main focus is on disciplinary spankings portrayed in various spanking videos and pictures, with sample pictures and reviews of the spanking content. The most recent blog posts appear below, and the free spanking picture galleries on this site can be found on the menu on the left. All spanking content on this site is free, and any link leading you outside of this site is clearly labeled as such. You must be 18 years or older to view this site.
[ Thursday, February 04, 2010 ]
What spanking implements are in your collection?
I have always found that it is best to have many spanking implements around. I think that if done safely, most spankings should be applied at close to full force, with the severity of the spanking being determined by implement selection. I was going through some old pictures in my archives and came across some photos of some of my many implements (most supplied by our fans). I just went and looked and it seems that our collection has at least tripled since these pics were taken, but here is a small selection of some of the many implements of correction we have to choose from. I am guessing these photos represent about 30% of my current collection.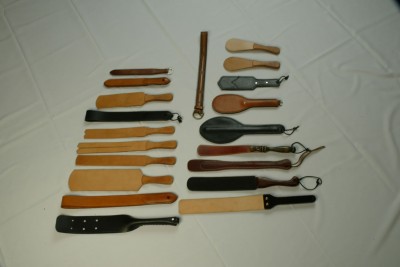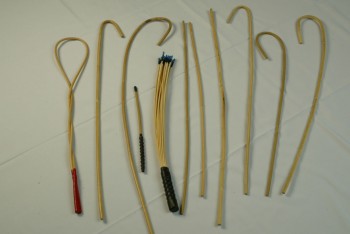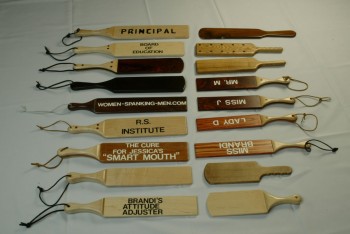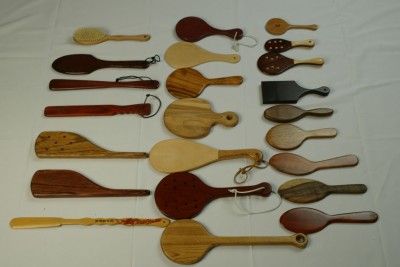 Lovely cane marks for naked young ladies
I decided the assistant Dean needed a little caning tutorial, so 15 good strokes to each naked girl's bottom seemed to do the trick. From a future update at Realspankings Institute