White butts needing a little pink
I am not sure why, but I have always had a thing for the whitest of butts as a result of tan lines. I am guessing that part of it is the fact that when I first discovered Playboy in the 70's, most of the models had milky white breasts and the whitest of bottoms. I am sure that part of it is also the fact that a white butt shows pink and red, from a good spanking, so much quicker and clearly. Here are some white butts that clearly need some color added to them....any volunteers?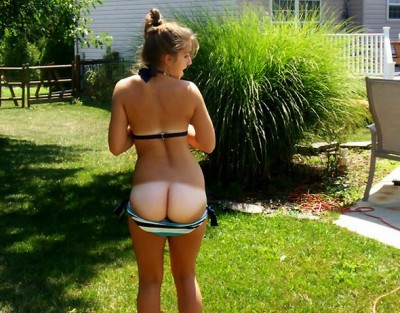 Comments:
I always thought it would be a great scene to have you spank a girls sunburned bottom. Probably for not using sunblock. It would have to be someone like Kailee though since I am sure that would be the worst way to get spanked. Maybe for Roadtrip 2?
Man, I love that first picture!! What a contrast

It would look even better once it was red!!!
OMG! I'm in HEAVEN!!! I just salivate when I see tanned bodies and creamy white pert little bare bottoms! You're right! There is something sooo cute and sexy about a pert little white bottom bare for a spanking! Yum!!!
excellent tanline compilation. Hmm well, I'd like to start with the hottie at bottom left...and then work my way around....

keep up the fine work,
bottoms up,
Dave
Lovely pictures....I think your blog is great! Thanks...Neil