Waiting for her spanking
Making a spanking somewhat public can often decrease the chances of the undesirable behavior occurring again. This young lady was sent to the family room, told to bare her bottom, and then wait for her strapping. She knows that the strapping will be intense, but even worse, she knows it will be administered in the full view of anyone who happens to be present at the time.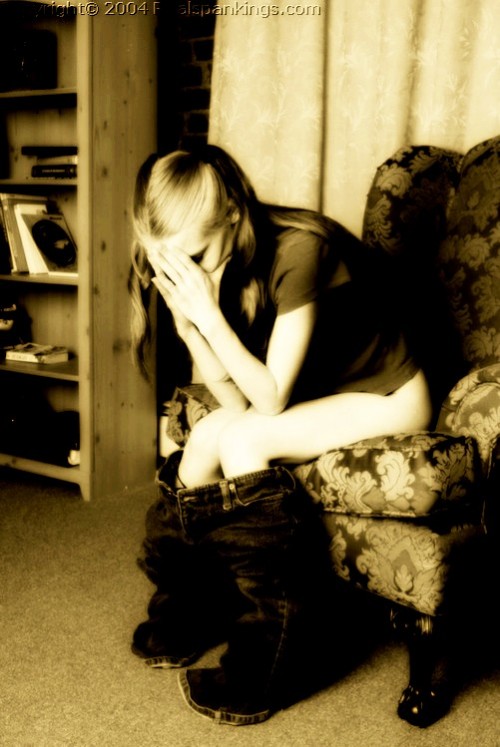 Comments:
Holy Hell!
I can relate 100% to how this feels. When I was late to my first WSM shoot, Lady D, had me strip and sit in her big black office chair and wait ten minutes. That cold leather chair offered me no comfort while imagining anticipating my punishment. That's why I never made fun of or humiliated any of the models I've shot with as a Top over the years
I know how it feels.
Great blog here as usual Mike
R.
Posted by Razor on 12/10 at 04:10 PM |
#