Tight jeans with panties showing
Sometimes you see THAT teen wearing THOSE jeans with her PANTIES SHOWING and there is no doubt that THAT bottom needs a good STRAPPING.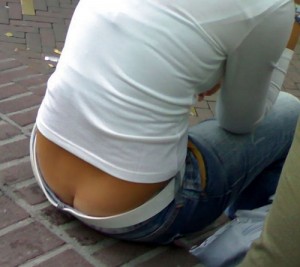 Comments:
Couldn't agree more with the sentiments here. Slutty, sulky number 4 looks especially in need of a good belting. Great pics in this set.
Eye candy @@! the one on the bottom left looks like she just got punished--bad girl!
Sadly, you don't see that many exposed thongs anymore, seems the lowrise jean fashion trend has passed.
Like to be proven wrong.
Thank you for the eye candy treat. Hope one day you can put up more