Spanked Outdoors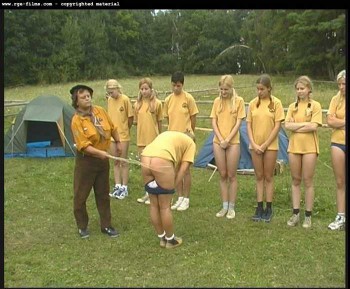 Ahhh, the great outdoors. The smell of fresh flowers, a campfire, the sounds of the birds, a gentle breeze blowing through the air...bare bottoms, fresh switches, beautiful welts, witnesses, embarrassment. I always love the content that involves a good spanking outdoors. Shooting within a studio certainly limits our ability to shoot outdoors, but I have done it a few times in some of our feature films. When we did the outdoor switching scene in "Road Trip" (shown below) I had rented a house in the mountains on 30 acres, assuming that would give us the privacy needed for a few outdoor scenes. After hiking down into the valley with the models, production staff, and all of the equipment needed, as we began to setup for the switching, I began to hear noise back up the mountainside. I stopped production and hiked up to a vantage point and noticed that the vacant 100 acres next to us was being toured by a real estate agent and perspective buyers. It delayed production for a couple of hours, but I always thought it would have been funny had I not heard people sounds. Can you imagine touring your dream property with your spouse and a real estate agent, and as you walk over a ridge, in the distance you notice two 18 year old girls, standing on top of a ridge line, pants and panties around their ankles, crying up a storm as an angry woman stripes their bottoms and thighs with a tree branch? Now for me, I simply would have asked the agent, "where do I sign?", but I doubt that would be everyone's reaction. Here is what they would have stumbled across:
Over the past few weeks I have really been getting back to nature in my reading, so I thought I would celebrate the outdoors today with the pictures in which bottoms are bared outside for a good spanking. Whether in the woods or in a parking lot, an outdoor spanking can add a lot to the disciplinary process. Nothing feels more exposed than proper discipline administered outside, in which anyone could stumble upon a spanking in progress. Click the "MORE" link for more outdoor spanking pictures.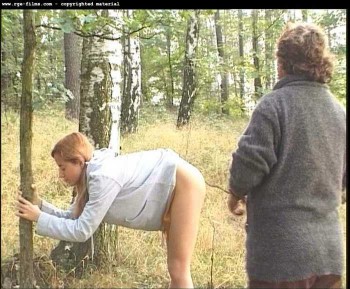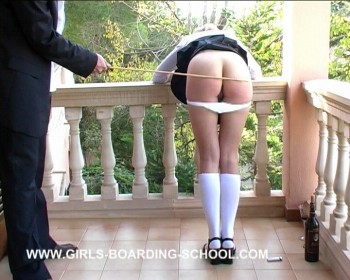 From the member's area of Girl's Boarding School
From the member's area of Girl's Boarding School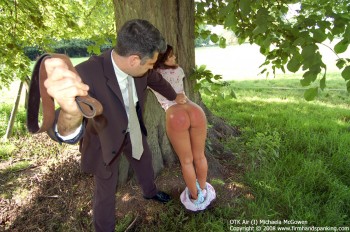 Picture from the member's area of Firm Hand Spanking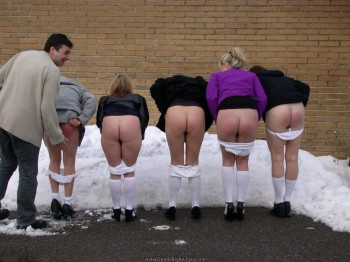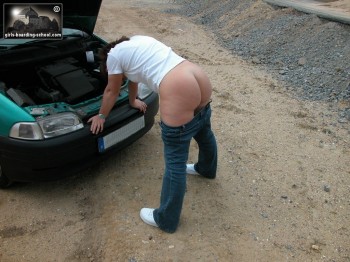 From the member's area of Girl's Boarding School

Comments:
Did you include a secluded outdoor area in your new studio?
Posted by on 05/20 at 03:38 PM |
#