Realspankings Institute video shoot yesterday
Had a fun day yesterday shooting some new content for RealspankingsInstitute.com. We did a three girl shoot with Jade, Monica, and a brand new model Angela. Angela was only a witness, she will get her first spankings next week. The premise was that she was ordered to spend a day at RSI to see what happens to naughty young ladies at the Institute. It was a bit of a take off of the "Scared Straight" concept they used years ago. In addition, today we hired three new models, one of them with the potential to be our next superstar. She is young and gorgeous, with a perfect little bottom, and nothing makes her more excited in life than getting a very real spanking. Her first shoot is October 26th and I have not been this excited about anew model since Jessica and Brandi. Prepare to fall in love, this girl is the best I have seen in many years. We are now shooting three times a week again, and there is list of new models waiting for our next availble shoot day. Yee Haaw, it is all happening. Here is a peak at from yesterday's shoot for RealspankingsInstitute.com. Enjoy!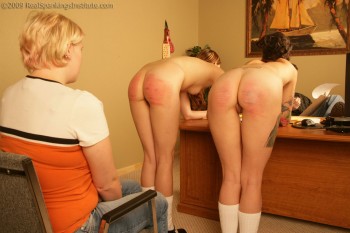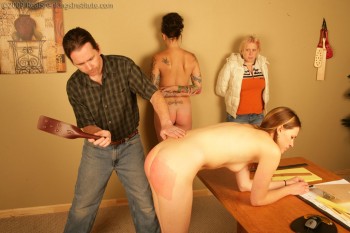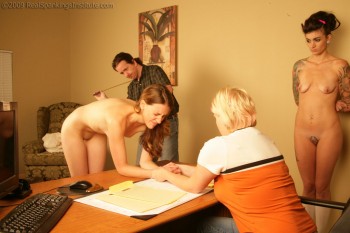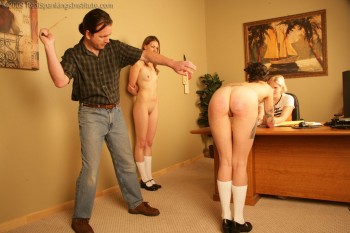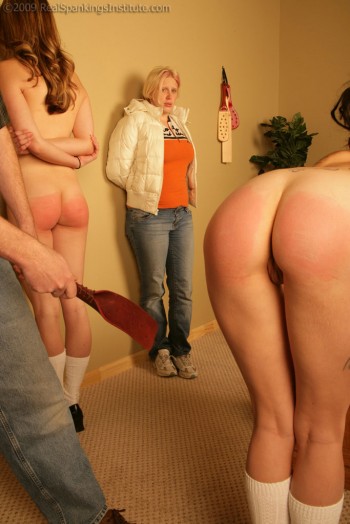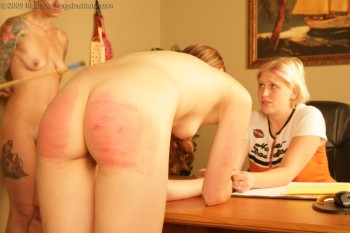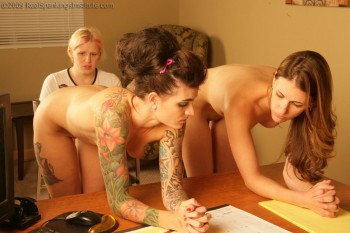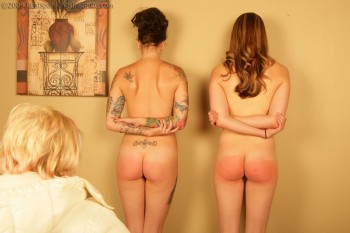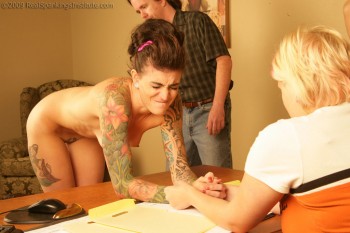 All of these pictures come from videos that will be part of this week and next week's updates on RealspankingsInstitute.com
Comments:
M,
You gotta white balance that camera...I know Betty knows how...these scenes/pics could be great if not for that!!!!
I'm really looking forward to the new girl you mentioned. Jessica and Brandy were really special. Many of your early stills with them are classics.