Paddling needed
Sometime I see certain pictures and the first thing that pops into my head is "where is a large wooden paddle when you need one". All of these pictures fit well into this category, plus you know I have a thing for the visible thong. With their panties hanging out of their pants, you just know they need a few well placed swats.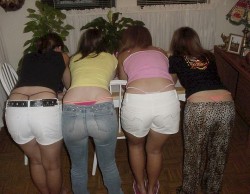 Click "more" for the rest.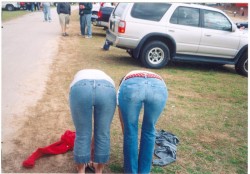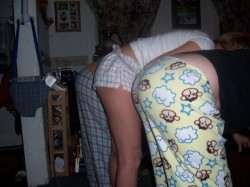 Comments:
Fantastic! These pics are better than any nude pics you could put up here(Cuz they're real). I think you're on quite a roll here! Please, keep them coming.

love to blast them asses with a wooden paddle