New and Young Spanking Model, Free Preview Pictures
We spanked a new model yesterday and she is great. She just turned 20, has a perfect little body and a wonderful young bottom. I know what you are thinking, what is up with that eye makeup? I have already resolved that problem and if she shows up with it like that again, I promised her a paddling that she would never forget. She shot two scenes for Realspankings.com and one for RealspankingsInstitute.com in which she spent a good ten minutes fully naked in front of the Dean and was eventually spanked otk by Betty for her inability to stand still and follow directions. Here are some free preview pictures. These pictures are from updates that will post in the next several weeks. Enjoy!
Click any picture for full screen version.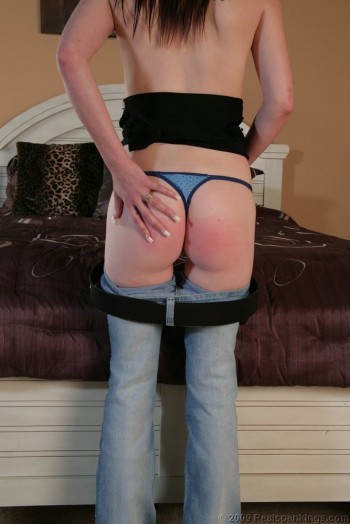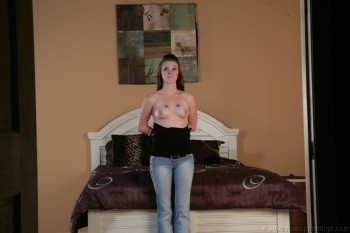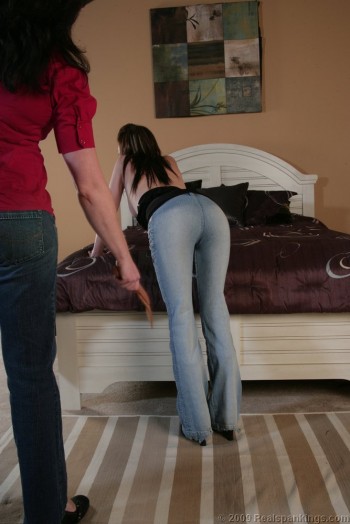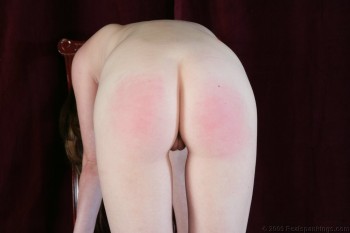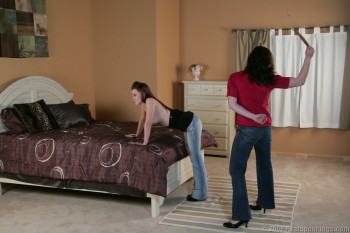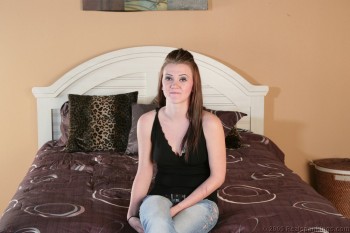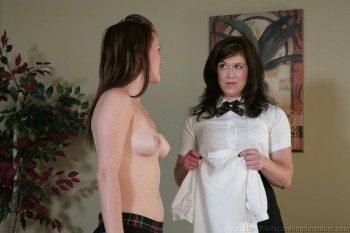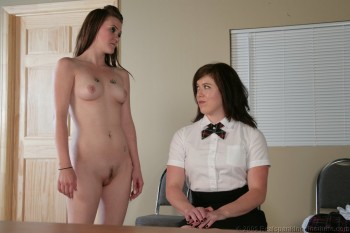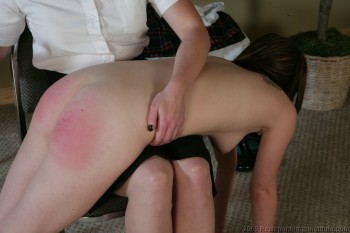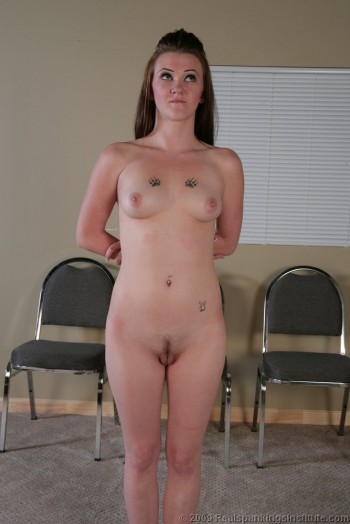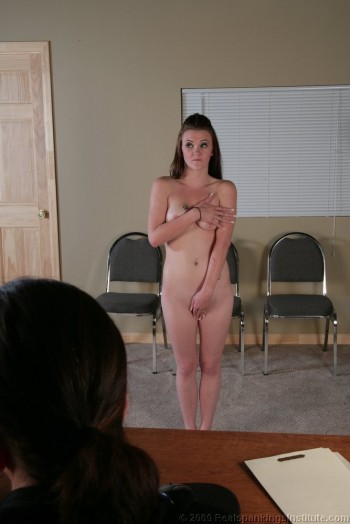 Comments:
personally, I think the eye makeup is lovely. It really highlights the beauty in her face and makes those eyes pop gorgeously. Would like to see more of it.
Lovely indeed. Congrats on all the new models and exciting stuff you have lined up!
On a side note, I must say, my personal preference is not for naked spankings when I'm looking at spanko erotica, which you seem to do a lot of. I find the 'jeans at the ankles' look and such heaps more intriguing

She ought to be spanked for marking up those beautiful tits. Nice rest of the body too. I didn't think the eye makeup was that bad.
Great body, real shame about those horrid tattoos. That is a real turn off.
Yes, I am going to have to agree with Fred; the gorgeous young thing needs to be spanked for marking up those beautiful breasts

Congratulation on the new model!