More Asian spanking from Japan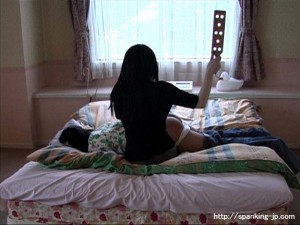 I have posted previously about www.cutiespankee.com, which is an Asian spanking site that I like. There is also a free video gallery for this site at Spanking.jp.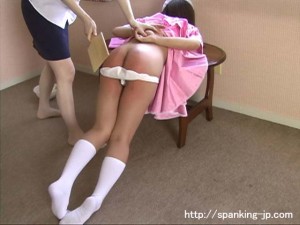 Recently I have come across a site that I really like that features very realistic Asian spanking scenes that have a domestic feel to them. The site is www.spanking-jp.com. It features hard corporal punishment of younger looking Japanese females, by a very hard hitting Asian woman. It has a slight feel of the early days of Realspankings.com because the faces of the participants are not shown. There is no membership, you pay per scene, but I must admit, most of the scenes are more than worth it. I have found scenes 12, 9, and 6 to be my very favorites.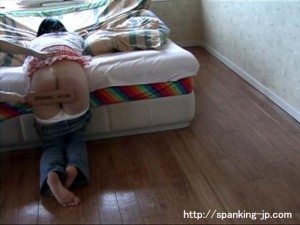 There is really no dialogue (what little there is is in Japanese) and there are no faces shown, but there is no doubt that these are pretty serious punishments. A couple of these scenes feature some of the best paddling I have scene in a long time (bare bottom, hard swats, some scenes with more than 100 paddle swats). If you find scenes that look like realistic mother daughter punishments a little creepy, you might want to stay clear of these videos, they have a fairly realistic feel to them.
Comments:
I've also been interested in this site. To me it also seems to have something of the early days of realspankings. But, alas, I cannot go further as they do not accept Visa. Is this a new trend for Visa not to be used for spanking sites, I wonder?
I tried following the link but I couldn't get to this new asian site. Is it still up or have a new address?
spanking-jp.com --> anyone know where this site went? I cant find it..
I think they moved to "www.spanking-movie.jp.com" Does anyone know how to become a member?