Many girls spanked together
i have been quite busy lately, mostly doing one of my favorite things in the world...lining up a group of 18-19 year old girls and paddling their bottoms. Some of the most popular scenes I have ever filmed involve more than one pretty young lady getting her bottom blistered. In the last two months, for my sites Realspankings.com and RealspankingsInstitute.com. I have filmed more two, three, even four girl scenes that I can count. I have been choosing the right girls, with the right chemistry, that can take the hardest spankings, and have filmed some of the best content in years. It feels like the old days again at the studio with so many cute young things, running around naked, with their little bottoms bruised. I thought I would share a few pictures from the videos that have been recently added to the member's areas of Realspankings.com and RealspankingsInstitute.com. Enjoy!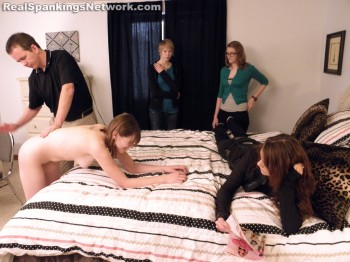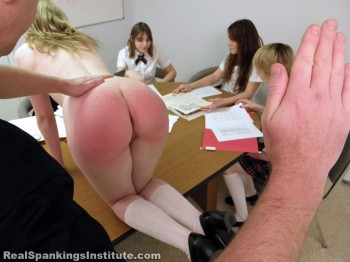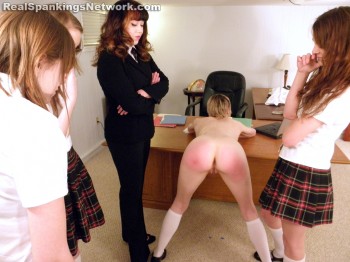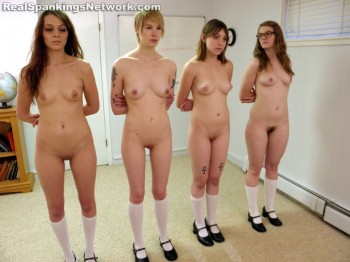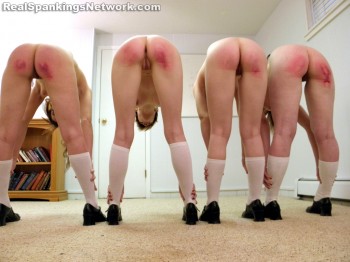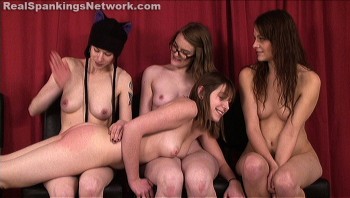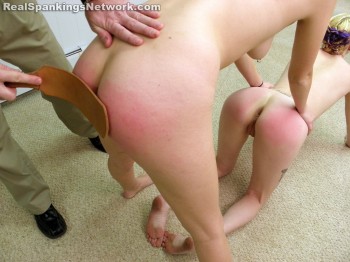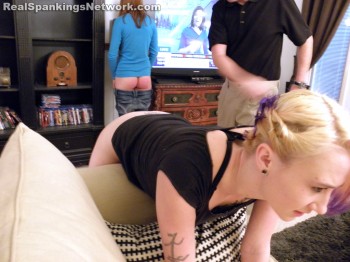 Comments:
Nothing beats pretty teenagers lined up for the discipline they deserve. These girls are deliciously obedient!
I really like the multiple girl and witnessed spankings that you have been filming. That's always been a big fantasy of mine. I was wondering if that concept might be extended to Women Spanking Men, which has pretty repetitive and boring. Certainly there would be some clever, sexy scenarios involving young men and women getting their butts paddled together. Way, way back, that was done on a limited scale with Betty and Jessica