Lovely Sarah is back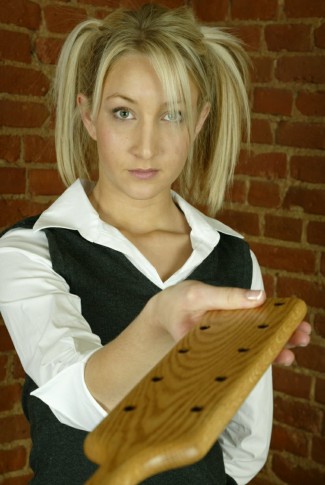 Many months ago we were quite dissapointed to learn that one of our most popular models, Sarah, would no longer be doing shoots for us. But now it seems that she is back. She returned to us a few weeks ago and is enthusiastic as ever. She surpirsed us all by bringing some extra excitement with her. First, she brought a good friend of hers that wants to give mdeling for us a shot. After doing her friend's new model orientation, we discovered that her friend has fantasized her whole life about being spanked hard, but is still a spanking virgin. She had great trouble concealing her excitement as I explained to her the various scenes we do. She is gorgeous and I am sure that our Realspankings.com members are going to be quite impressed.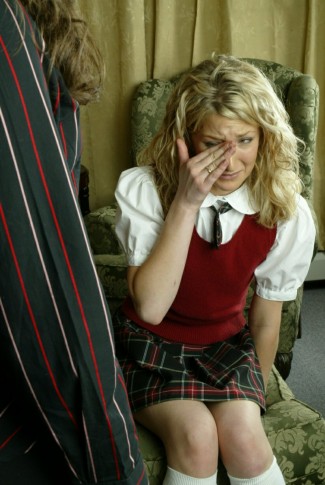 Sarah also revealed some new information to us that we were completely unaware of. She asked if it would be possible to do some scenes with other models in which their was sexual contact. It appears as though Sarah is very bisexual and never hesitates to engage in some hot girl/girl action. She has been looking over our model list and asking about certain girls that she wants to have an encounter with. Looks like Sarah might have to make a couple of guest appearances at bi.spanking.com so she can satisfy her cravings.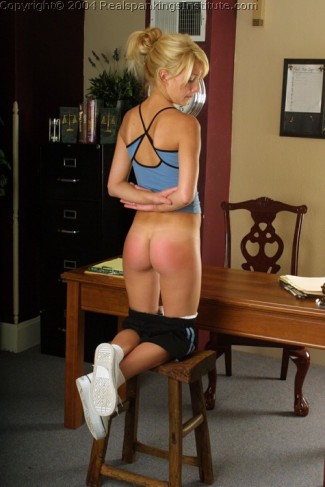 We are very excited to have Sarah back and look forward to the addition of her hippie/model friend. Look for them both this summer, I am confident that we will be seeing a lot of both of them.
Comments:
i love your blog, and i have admired your work for quite a while, as a sub... (and wish i had the funds to get out to where you are!!)
but what i really want to know, is where can i get a lovely paddle like the one you have? ok that sounds stupid, because you guys have so many, so i'll try to clarify.
it's a school-style paddle, and i've noticed that there are two almost alike, but one is all one color (pale wood), while the one i'm referring to has the dark brown blade with the pale handle. it's probably three to four inches wide.
it's lovely, and it definitely appears to do a decent job. (though i'm sure just a bit of that is the wielder...) i'd like to have one like it, but i've never seen any recommendations for implements, and i really do wonder where you get yours!
care to tell?
OH YES!!! Please do tell where WE the SPANKing Public might purchase these interesting and effective implements!!!

-