Let's catch up on some sorority paddling pictures.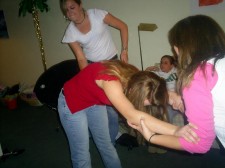 Many of the sorority paddling pictures I have posted come from the cermony in which the "Little Sister" gives her "Big Sister" the paddle she has made for her. Traditionally, a single swat is exchanged between the two sorority sisters and nothing more. But in some cases, in which we may never actually know more than we see in the pictures, some girls are paddled by several different members of the sorority. This sequence is nice for a few different reasons. First, I really like the fact that one girl holds the other in place during the paddling. The second feature is that it appears that the girl with the green shirt, is paddled by every girl that is visible in all of the pictures in the set. Was she just a pledge that found herself in trouble? Maybe she just likes to be paddled? I guess we will never know. Click the "MORE" link for the entire set of paddling pictures.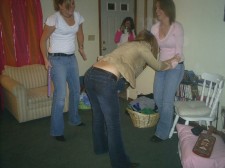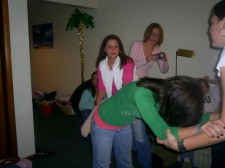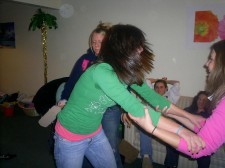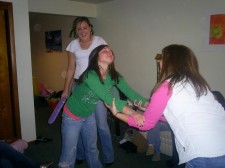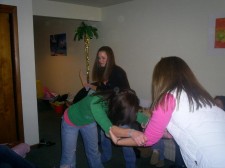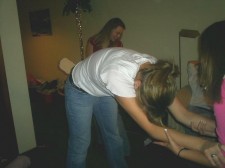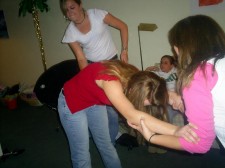 Comments:
I''m assuing this is fake right,because you can't permit someone to do something illegal.
Posted by on 12/03 at 04:50 PM |
#