I am loving to spank Miss Melody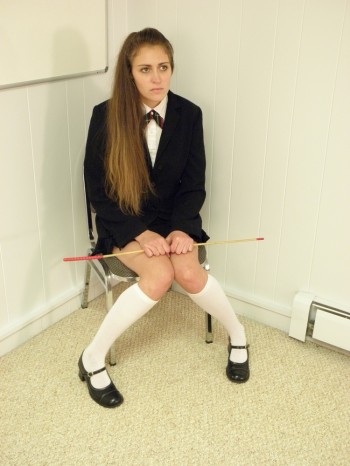 Since Melody's return I am truly having a very good time spanking her. Often my job feels just like that, a job, but on occasion a super sexy, super kinky, model comes along and just makes my job pure joy. Melody 1st shot with us many years ago and has now returned (see video in previous post below). She was a teen before, but has come to us as a beautiful and sensual woman truly looking to explore her submissive side. My job becomes fantastic when I ask a model, "what do you think about a caning today?" and her response is, "oh yeah, I would love to be caned, do you think I could choose the cane?". She is also one of those models that spends time in between scenes naked, looking at her ass in the mirror and caressing her bottom. She has asked to be tied up, which I have already done with her. Recently she watched the scene in which I cane Holly and Holly gets to watch her own caning on a monitor setup right in front of her. Melody asked before leaving her last shoot if she could do a scene is which she is tied tightly and then punished long and hard with a monitor for her to view the whole thing. Who am I to deny such a lovely young lady.
Here are some pictures from our last shoot in which she receives a severe paddling while on all fours on the bed, followed by a truly severe caning, and finally a strict strapping while fully naked and in the lunge position.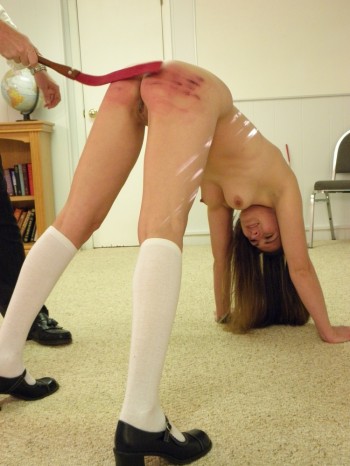 hard_paddling_bare_bottom_caning_lunge_spanking_pictures10.JPG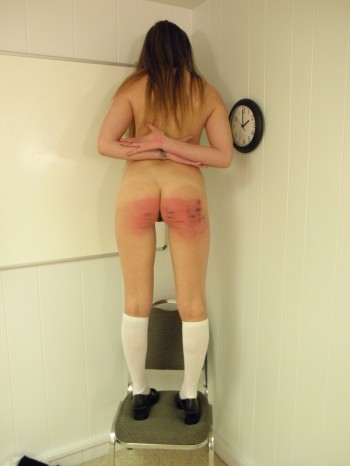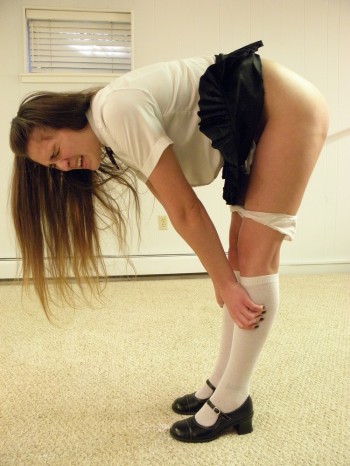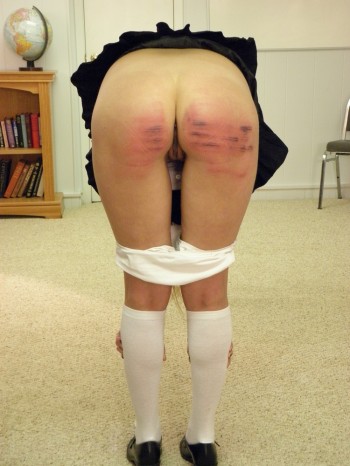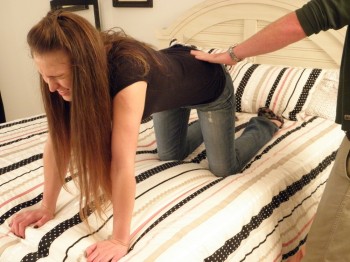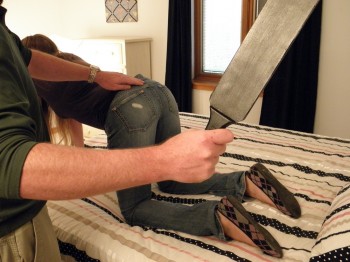 Comments:
I'm a bit confused. In the 10th Nov post you say that for you it is about realism but how realistic is any of the above with a naked girl in a lunge position? When I was lad there was a great deal of CP in the home and school even for girls but I seriously doubt naked beatings in lunge positions were on the menu.
Posted by on 11/12 at 12:16 PM |
#