Four girl, nude school paddling
From a wonderful scene filmed last week, four young ladies are all brought to the Dean for repeated dress code violations. He decides that if they cannot wear their full uniform, then they will not any uniform at all. They are all stripped naked, given a hard strapping, then made to each choose a heavy wooden school paddle, for ten hard links to their bare bottoms. Very uncomfortable and very long corner time follows. From this week's updates in the member's area of RealspankingsInstitute.com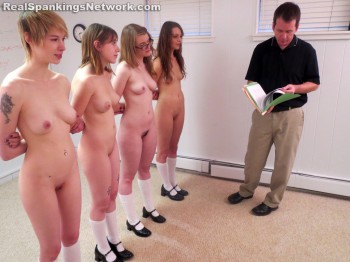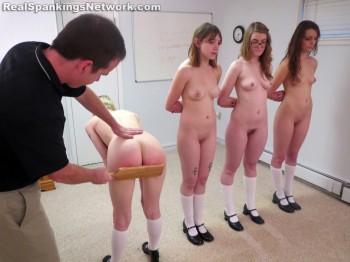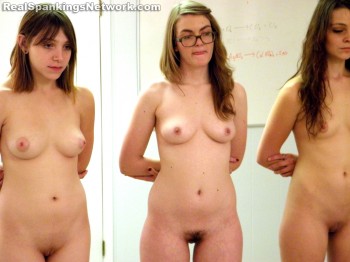 four_girl_school_paddling_corporal_punishment_4.jpg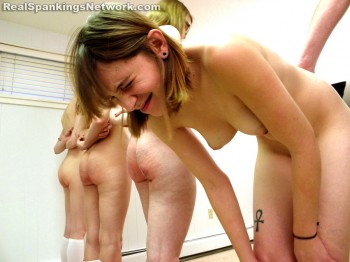 Comments:
I think the dress code should prohibit pubic hair. It makes Ivy look completely un-uniform. She's actually asserting her individualism by growing much more hair than most young women have. The institute is supposed to enforce discipline and uniformity. The students shouldn't be allowed to express themselves in that way.
Students at your Institute spend quite a lot of time at school with their clothes off being inspected and punished so I think it makes sense to extend the appearance rules to body hair state.
A very pretty line up. Hope you can find an excuse to give Roxy extra strokes.