Bend over and grab your ankles for a paddling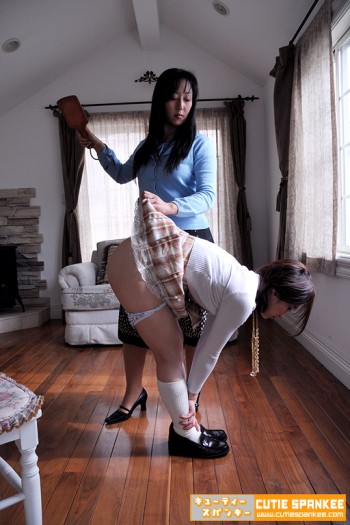 Image from the member's area of www.cutiespankee.com
I like this week's update at www.cutiespankee.com. I am always a huge fan of any scene in which a young lady is made to bare her bottoms and bend over and grab her ankles. With the Asian spanking sites, this does not seem to be all that common. In the scene above the "mom" takes great time in preparing her "daughter" for her punishment. There is a great deal of formality, the young lady is required to ask for, and express her appreciation, for the paddling she is about to receive. She is made to count each and every stroke and thank her for it. It is a pretty decent paddling that is made fantastic with the formality and the grabbing the ankles position.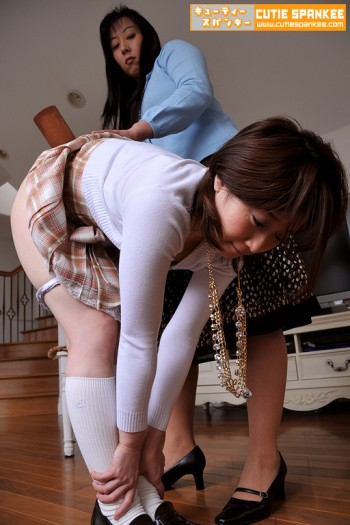 Image from the member's area of www.cutiespankee.com

Comments:
I'm not a member of that site, but I lurk around it a lot. I just think Japanese spankees are freakin' adorable. My only issue with them is that their action always seems to be very light weight. Just once, I'd like to see them take the realistic school swats that Mr. M handed out in the past.