Are you tired of Sorority paddlings pictures yet?
more_sorority_paddling_pictures4.jpg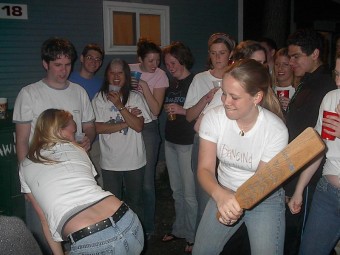 Well, you keep e-mailing and asking for them, so here goes another round of sorority paddling pictures. Most seem to be at parties, but once again, I feel that in most of these pictures at least one real swat was applied.
The rest of the pictures were moved to their own page to speed up load times. Click the "more" link below for the rest of the sorority paddling photos.

more_sorority_paddling_pictures2.jpg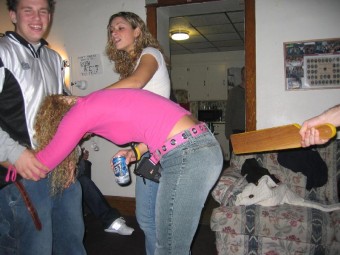 more_sorority_paddling_pictures3.jpg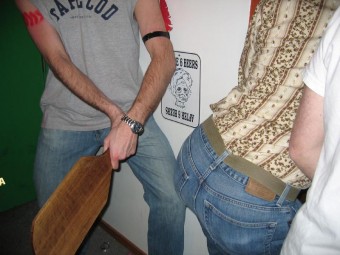 more_sorority_paddling_pictures6.jpg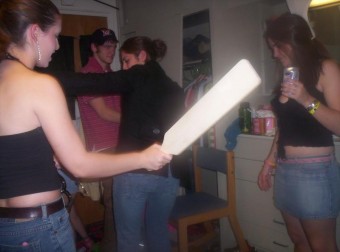 more_sorority_paddling_pictures7.jpg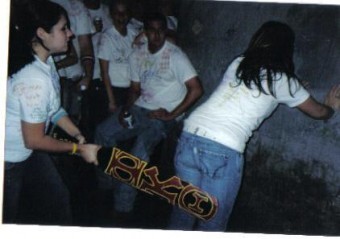 This one is a little different, in that I do not have a picture of the paddling. But it did come from a sorority girl's personal website and the caption that was included with the picture was "__________ shows us her ass after her paddle swat"
more_sorority_paddling_pictures1.jpg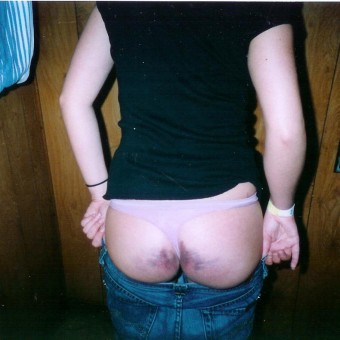 Comments:
Mike please keep the sorority paddle pictures coming. I will never get tired of seeing them. The picture with the bruised ass is really something. If that is from one swat it must have been a beauty. OUCH!! You really need to make a video that deals with nothing but sorority girls getting their asses paddled with the initation paddle.
Thanks for all you do,
Tony
what is the personal website address on that last pic the ones with the bruises?
The unstaged candid stuff is really great, I especially like the sorority paddeling. Keep up the good work.
Bryan
Thanks FOR The Great Work It Is Very Enjoyable
i resently saw a site where a group of cheerleaders was out side beside some school busses about to be paddled. i think they was wearing blue and white.DOES ANYONE KNOW WHERE THIS SITE IS i lost it if so please email me the site at
thanx bill
How about some pictures of frat pledges being swatted / humiliated by Sorortiy sisters? Let's turn the tables, aye?
billlions of blue blistered butts where the hell do you find all this? you hear the stories, and i always suspected it went on butt... If only i'd been to one of these colleges.