Spanking Mini Series
We are trying a new concept at Realspankings.com in that we are filming an ongoing mini-series following the life of two sisters, who while living in the dorms and attending a local college, are brought back home as they seemed to be getting into a lot of trouble. Their parents decide to go back to the last form of discipline that seemed to really work when they were younger…corporal punishment.
In this series you get to follow the ongoing progress of Lila and KJ as their parents attempt to bring a sense of discipline back into these college age girl's lives. Parts 1 & 2 have been filmed, with the next episode coming at the end of May,
This scene is from part 2 "The Family Meeting" in which both girls get one of the hardest bare bottom strapping of their lives.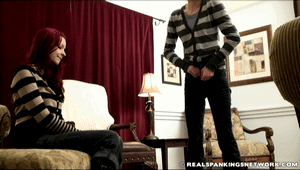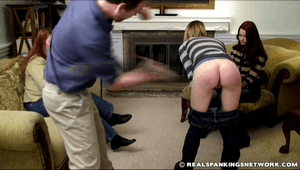 Comments: