Sorority Girls Paddling Frat Boys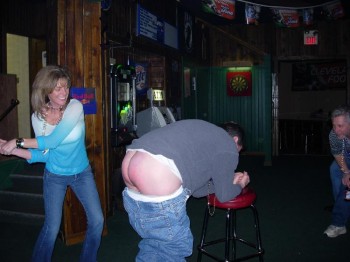 I added a third gallery to the free sorority paddling pictures area. This gallery is dedicated to the young ladies getting some payback and bending some frat boys over for a hard paddling. These young ladies sure seem to enjoy it, the smiles on their faces tell it all. You can view the new pictures in this gallery HERE.
Comments:
Love these pics you find! I wish the girls did the paddling back in my college days!
I love the galleries you find, But I noticed something, I might be wrong, but I do not think that there are any bare female butts in the Sorority shots, Not that I am complaining, but I jus thought it was interesting. I really like the shots of woman in tight jeans, especially waiting for the paddle to come down.
There are plenty of pictures that simulate a sorority paddling in which butts are bared, but I try my best to only include pictures in which it seems that some aspect of the paddling is genuine.
Cheers,
M