Naughty Asian Wives
On occasion in a domestic discipline relationship, the offense requires quite a severe punishment. The results of such a punishment are not always pretty, but do assure that a lesson is learned. A few days of not being able to sit down makes sure that the memory of the spankings do not fade too quickly. These naughty Asian wives had to learn the hard way, and it is clear they will be sitting gingerly for days to come.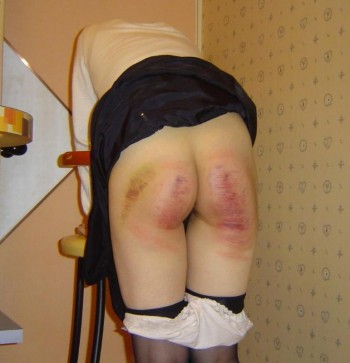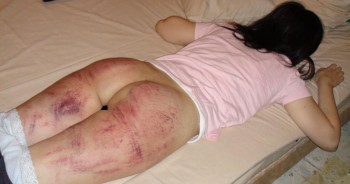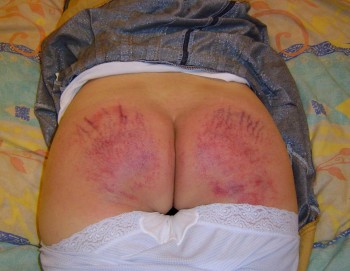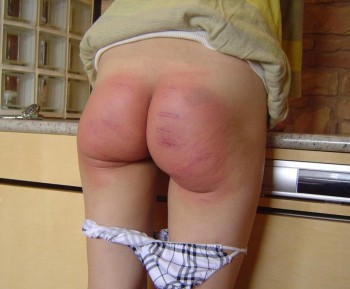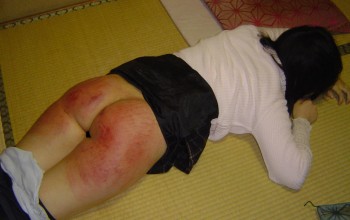 Comments:

nice pictures. why the sudden interest in Asian discipline?
Nice pics!! Lovin' the regular updates here again!!
great pics, where are they from?
I esp. love the 2nd one with the bruised thighs. Reminds me of my own punishments, I usually get the cane on my butt and me thighs belted.
If this type of discipline was common in marriages, divorce would be a lot less common.
Where did these come from?
@Brian: I suspect that your assumptions as to the reasons why marriages fail are rather too simplistic. If the typical man really were the wise, strict-but-forgiving husband, your statement might be true. However, I think you'll find that men are just as capable of stuffing up marriages as women are.
Domestic discipline is a construct built on mutual consent, rather than a real way of absolving couples of their unaddressed marital issues.